For the first time this season, Bergen Handball was able to rejoice at the victory in the elite series. Guardian Tord Vårdal was absolutely crucial.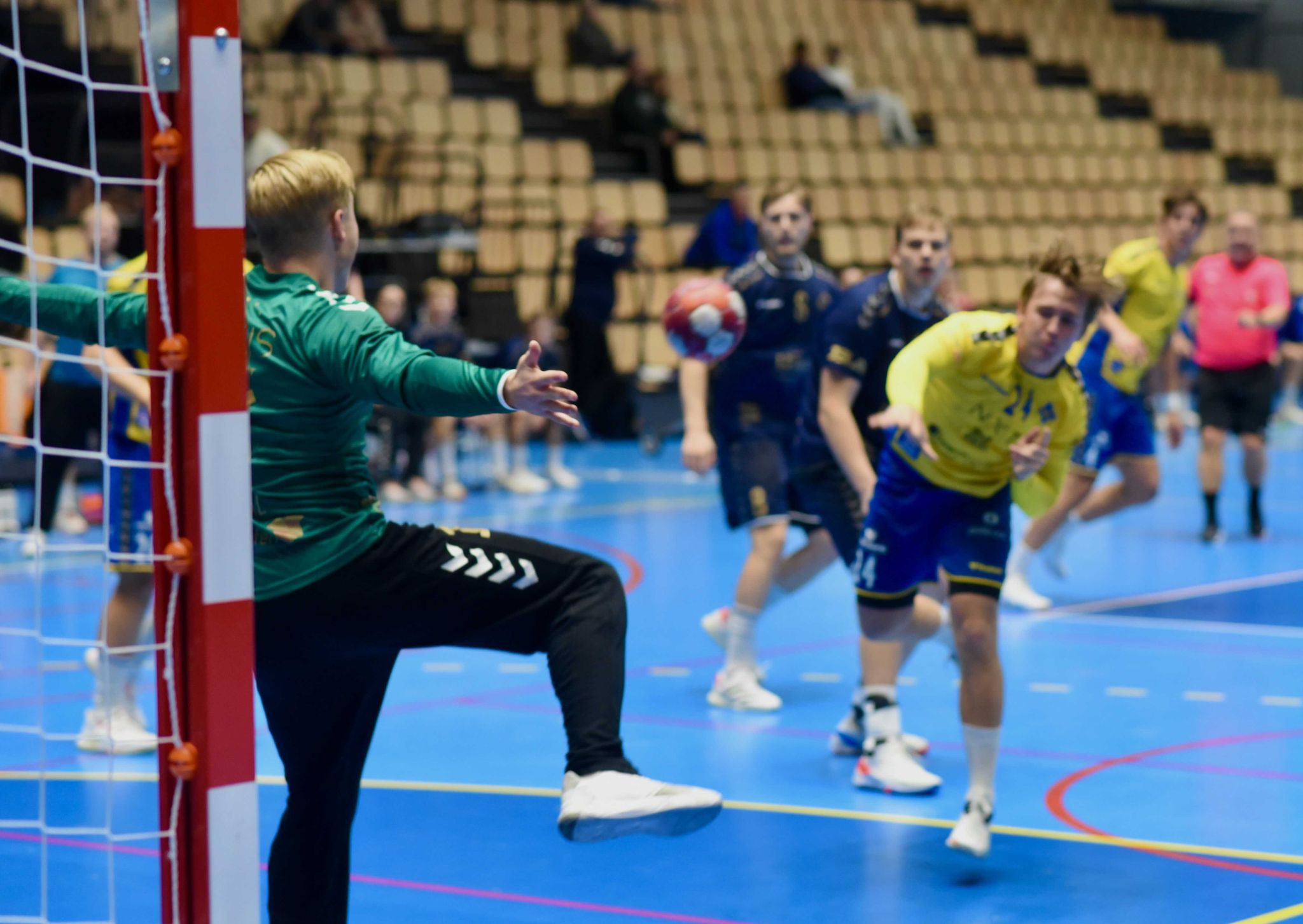 Bergen Handball – Bækkelaget 29-27 (16-14)
There were two equally good teams meeting for a match at Åsane Arena on Sunday night, and Bergen emerged victorious from the settlement.
Goalkeeper Tord Vårdal had a very good game and was one of those who ensured that Bergen took all the points.
– I am happy with this victory, and happy to be able to help us win two points again. It was highly anticipated, says Vårdal humbly after the match.
He calls it an extremely important victory, which they must use to get even more points in the series.
The goalkeeper made several crucial saves and saved a total of more than 20 shots in this match.
– There were several rescues. It's nice to have some matches like this where you feel like you've done well for a whole match, he says.
– He's a clear match winner.
– It was good. There was no doubt that the most important thing today was to get that victory here. It's amazing what that means, I know, says Bergen coach Fredrik Ruud.
He is aware that he has done his worst performance so far this season, and therefore it is important to have such a good goalkeeper.
– It was incredibly important when he took advantage of the saves he made at the end and throughout the game.
– Today is a clear winner of the match, he adds.
Earlier this season, Bergen has often played well, but lost the lead at the end of matches. This match was completely different, compared to the other matches.
The coach says it says something about how brutal the sport of handball can be, but today two points were the most important.
– We cannot always be at the top, and then goalkeepers are needed to deliver at the level that this match showed.
Two even layers
It was a stable start to the game, with a total of seven expulsions in the first half.
The round was characterized by two even teams scoring every other goal and often changing who was leading. After a half-play first half, the score was not very surprising 8-8.
This was also the panorama of the match in the last half of the first half, but after a period of expulsion for Bækkelaget, Bergen managed to resign and increase the lead by two goals.
After around 20 minutes of play, Bergen led with three goals, but Bækkelaget quickly regained the lead with two goals.
When 26 minutes had been played, the score was 16-14 for Bergen, something that remained until the break.
Keeper played big
Shortly after the second half, Bergen goalkeeper Tord Vårdal had already made several important saves that prevented Bækkelaget from facing the home side.
Ten minutes into the second half, Bergen led by two goals, 19-17, and both teams opted for a time-out.
Bergen fared better after the time-out and, after a great save by goalkeeper Vårdal, they increased the lead to four goals.
After a half-play second half, the score was 23-19 for Bergen.
Later in the round, around 20 minutes, Bergen was sent off and conceded two goals during the sending-off period. When Bergen filled up, they led by just one goal.
Then Bergen coach Fredrik Ruud decided to take a time out.
It was a stressful ending to the round. Three minutes before the end, Bergen was sent off again at position 27-26 and had to do everything possible to maintain the lead.
They succeeded and emerged victorious from the deal against Bækkelaget at 29-27.

www.aftenposten.no