Åge Hareide praised the players for keeping well together when they became ten men. He is not sure if something could have been done differently.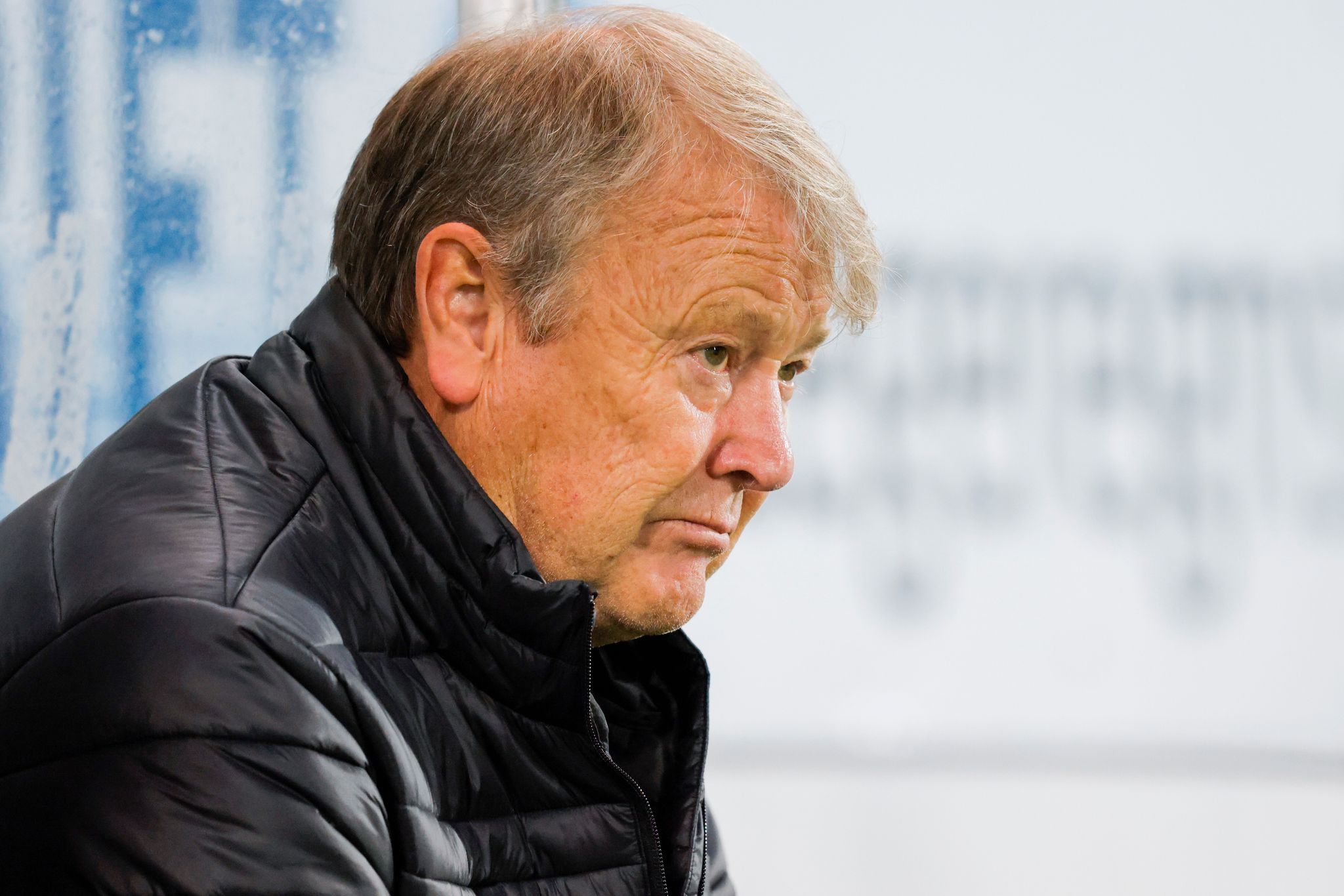 KBK- RBK 1–0: The red card after 20 seconds destroyed RBK's entire match plan in Nordmøre. Kristiansund scored just one, and there was excitement until the end. At the same time, the home team reached 20 finals and 17 corners on Sunday night.
Subsequently, Adresseavisen went through the match with RBK coach Åge Hareide:
– We have a kick and the ball is kicked very far, so it is very random. Of course, we should be much more than we are, but it is difficult to put into words. Julian saves the penalty and should get us up. It's hard to be wise afterwards in football, they can only be journalists, Åge Hareide tells Adresseavisen after the match against Kristiansund.
He was a disappointed man after the loss, and only 17 seconds were played when Adam Andersson was sent off the field after knocking down Moses Mawa right in front of goal.
– Simple question
With ten men, Rosenborg was sometimes overstated by the home team, and the loss could quickly have been much greater.
After the match, Hareide was asked if he could have been better prepared for the pressure expected from the home team.
– It is very easy to ask the question you ask. It's getting a little too easy. Okay, but we were ten men. First we have to get the message across that we have to be even more "tight" (in the game. We try to fix it during halftime, but it's tough on the road.
– Could the answer after the sentence have been different?
– It's wrong of us not to respond even louder than he saves that punishment, says Hareide.
– Could you have taken action earlier? Should Hovland enter even earlier, for example?
– Maybe. I considered Emil to be the one with the speed to create something on counterattacks. Then there's the balance that he's not good enough on defense, but very good enough on offense. So we decided to play like this until halftime. It's easier to give the instructions inside the closet than here, says Hareide.
– Why are you taking Ceide out?
– He is much stronger offensively than defensively and we had to bring Hovland with height, says Hareide.
– 17-2 in the corners, 20-6 in the finals. Is it surprising even with ten men?
– When you lie low, you will get a lot of spikes and curves against you.
– What do you think of the golden match now?
– I don't think about that at all.
– Do you have a group of players who are tough enough to stick together when it all comes down like tonight?
– They got along really well today, after becoming ten men in such a short time. For us, it is a brutal start to the game and it affects them.
– Could you have done something different in the heat of battle?
– I dont know.
Reitan: – Morality shown
Erlend Dahl Reitan believes that the Rosenborg players really showed the morale in the group against Kristiansund.
– We speak well together. It becomes a violent change when we've been practicing one thing all week and then suddenly you have to turn your head after ten seconds. Morale in the group is incredibly strong. We work and fight for each other. It is difficult and a pity that we did not achieve anything with us, says the profile of RBK Erlend Dahl Reitan.
– We sacrifice ourselves, we shoot ourselves and we work until the cramps catch us. What is missing today is that we are unable to create more than we do. I don't think I've ever played with ten men for 90 minutes.

www.aftenposten.no