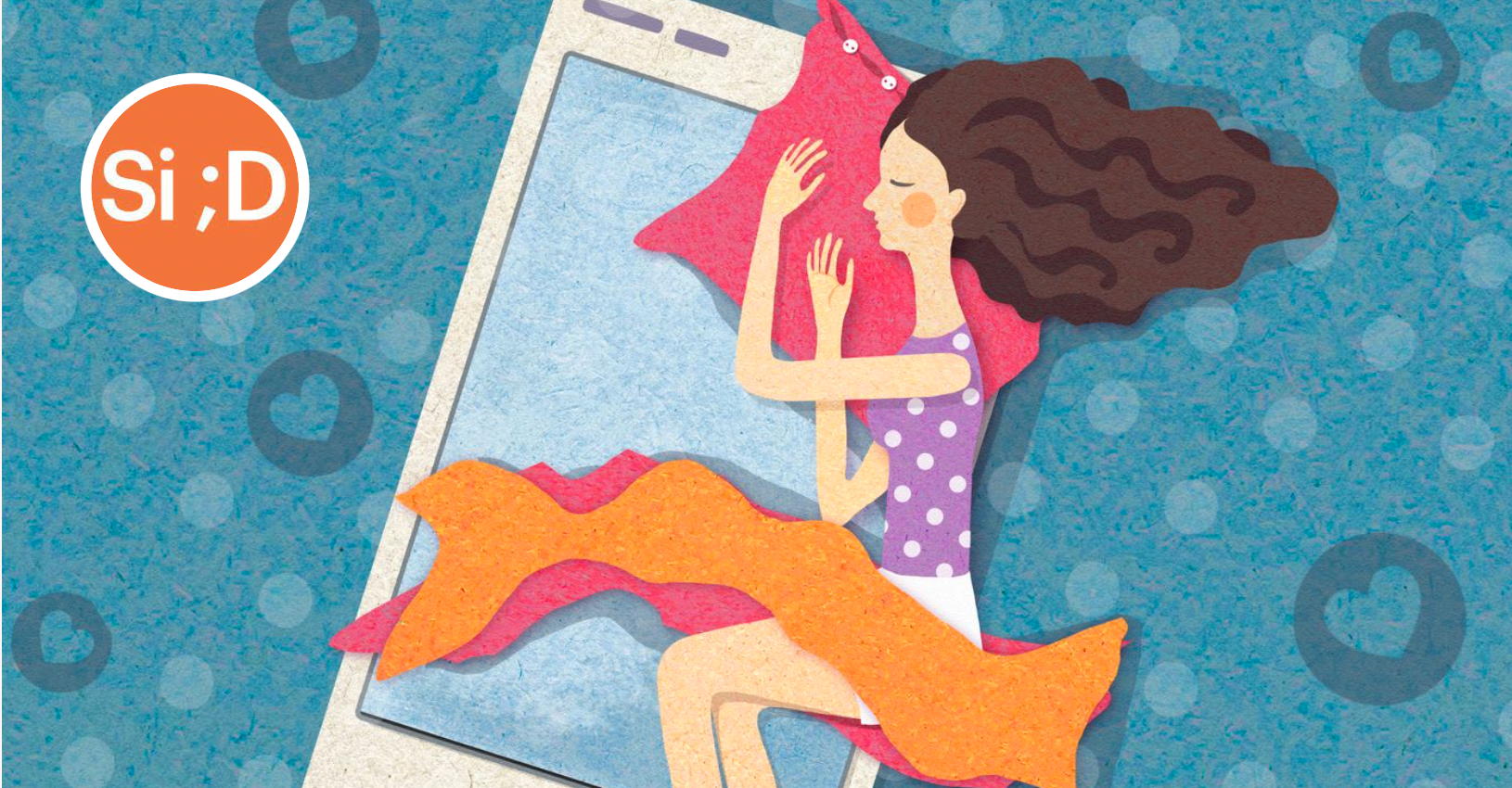 I eliminated Tiktok and started using my mobile less. Do you know what is best?
Say; D post
This is a post by Si; D. Opinions in the text are the responsibility of the writer. Publications can be submitted here.
On Monday, September 20, my cell phone was used for eight hours. Three and a half of them were in Tiktok. How the hell do I have time for that?
When I discovered this, I was in the bedroom, with a friend on Facetime on my Mac, and with my mobile phone in hand.
Is this really how I've become? What happened to actually being there for the person you were talking to? Why didn't I manage to put down my cell phone while chatting?
Truth be told, the cell phone is the first thing I look at when I wake up and the last thing I look at before going to bed.
My life must be taken away, away from the screen, out of other people's lives and into my own.
The best
After some thought, it became clear to me that the most effective way to overcome my addiction to mobile was to set goals. It measures how much time could spend on the mobile and the different applications.
Fortunately, there are apps for this too!
Now, a week after the test, I realize how much I have missed while walking nose down on the screen.
The light rail ride from the city center to Danmarksplass in downtown Bergen is quite pleasant when you look out the windows.
Coming down the stairs from my front door, the spiders have woven a beautiful twist that the dew clings to in the morning, and the neighbor has painted the window frames.
But do you know what is the best? The curb doesn't light up so abruptly anymore!
Advantages and disadvantages
These can be small and simple things that you are not willing to sacrifice your screen time for. And there are many reasons why the use of social media and the cell phone will always be a part of my life.
Especially as a new student, social media is great for keeping in touch with family and friends who live far away. But it doesn't come without a certain price.
Some time ago I got sick and had to stay home to attend a concert. It wasn't great to sit back and see all the great photos and videos that were posted at the time.
Do you know what is best? The curb doesn't light up so abruptly anymore!
Of course, I don't expect others to stop posting photos because I'm at home, but if social media didn't exist, you might never know what I'm missing.
This can also be applied to other events. Not long ago I spoke to someone who told me about the disappointment they felt when they sat at home and watched others post photos from a party they weren't invited to.
Different tiktok
But Tiktok, which I have become completely addicted to in the last year, is something a little different. First, I don't have contact with family and friends in the same way here.
Mainly, I follow strangers and influencers there. You know, people who post that they eat half a day of crusty bread, that they are always on vacation, and that they have big houses with pools.
Whether I follow these people or not, they will appear due to the algorithms. You have no chance to escape. Unconsciously, you get an idea of ​​what others are doing and that what you are doing yourself is much more shocking.
Today's call
So I have made the decision to eliminate Tiktok and use my mobile less. It is easy? No. Am I missing something about not using my cell phone so much? Also not!
If nothing else, I have time to look, observe, be present, and if not the it's a goal in my life, to be present, so I can just pack.
Today's challenge: challenge your mobile phone a bit, join in when the children are in the garden kicking a ball, look out the bus window, read a book. Optional: call a friend: screen time does not count when you have your mobile phone to your ear.
13-21 years? Do you also want to write to Si; D? Send your post to [email protected] If you wish to remain anonymous, you must clearly state this in the email. Here you can read more about how to send us publications.

www.aftenposten.no