In a few weeks, the club can probably start planning its participation in the Champions League.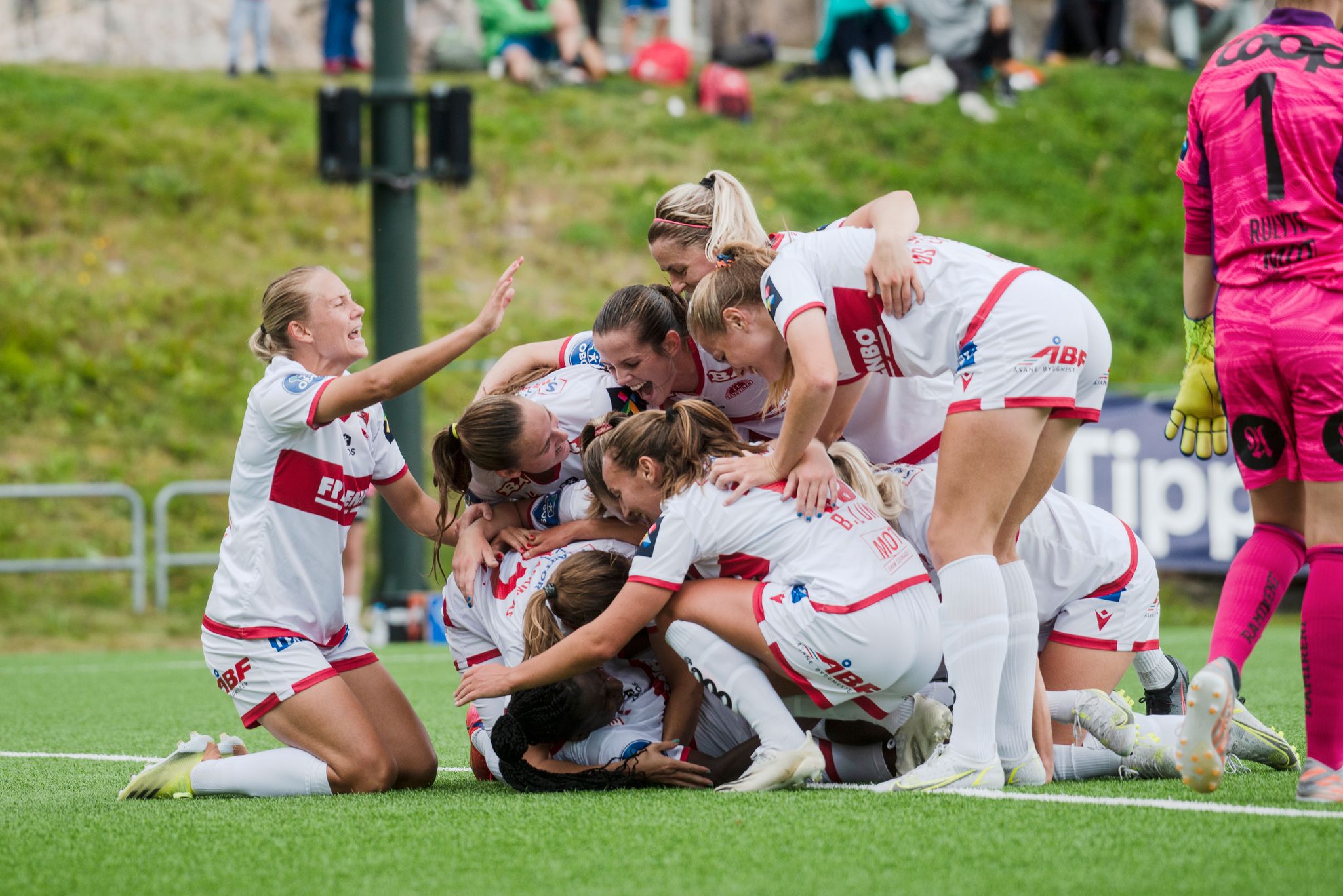 On the Nymarks Line, during heavy rain and strong winds, Sandviken's coach Alexander Straus can be heard yelling louder.
The training session should be over, but Straus won't be over until the players fully follow his tactics. Top-of-the-table Sandviken, looking to be headed for a league championship for sure, is gearing up for the cup semi-finals against LSK on Sunday.
But Sandviken can accomplish more than "The Double." They are also on their way to the Champions League.
– There are no limits to how far these girls can go, says the club's media manager, Mette Hammersland.
The players are trying to keep the focus on Sandviken's remaining games. With four games to go, the team leads the series with seven points, and is in the cup semifinal.
– He's very close to the top, says Signe Gaupset, the 16-year-old from Sandviken who is panting after hard training.
Experienced gamer Kennya Cordner agrees with Gaupset. The 33-year-old from Trinidad and Tobago smiles and says it's not cold in Norway as she molds her hands into a ball into which warm breath gently blows.
Before she suddenly gets serious.
– It is too early to talk about the Champions League now, he says.
New Champions League
Sandviken, who will join Brann next year, may reach a new milestone by reaching the group stage in the group stage of the Champions League. But what could it mean for the club that changes its name to Brann next year?
The Champions League has a new logo, a new media agreement and a new structure. And not least: a jackpot of 24 million euros to distribute.
Norway could play two clubs in this year's Champions League. This is because Norway is ranked number twelve out of 50, according to Uefa. The six best leagues in Europe get three clubs in the tournament.
Soccer expert Carl-Erik Torp is one of those who follows women's soccer most closely. She thinks this is very good news for women's football.
– The top flight has even declared that its ambition is to be among the six best leagues in Europe. Having a working flagship is very important to achieving this goal, says Carl Torp.
Must go through the playoffs
It was Vålerenga and Rosenborg who represented Norway this year, and neither of them qualified for the first match of the group stage of the Women's Champions League.
– Vålerenga were unlucky to meet Häcken, a very good team with many players from the Swedish national team, says Torp.
If Sandviken wins the Toppserien, or comes second, then they can play the playoffs, which are two rounds before the group stage.
Developing the Women's Champions League is primarily about finances, and Toppserien General Manager Hege Jørgensen believes in an interview with VG that the opportunities are now good:
– In the new Champions League, he will give four million just for qualifying. Considering that the average budget in Toppserien is just over NOK 10 million, this is a lot of money, Jørgensen tells VG.
Believe in Sandviken
Torp points out that finances are actually the main difference between Norwegian clubs and the big clubs in Europe like Lyon, Barcelona and Chelsea. Therefore, he believes that it is very important that Sandviken / Brann, Vålerenga and Rosenborg continue to increase their budgets to compete regularly in Europe.
– Qualifying for the group stage in the Champions League will give Sandviken four million crowns, and it's a big chunk of the club's budget, which is around 11 million crowns, says Torp, adding:
– I think Sandviken with the team he has, and the way he works, may have a good chance, especially if he does not face top league teams in the decisive matches.

www.aftenposten.no