Brann took the lead and was the best team. But he still failed to beat a team from Mjøndalen reduced to ten men.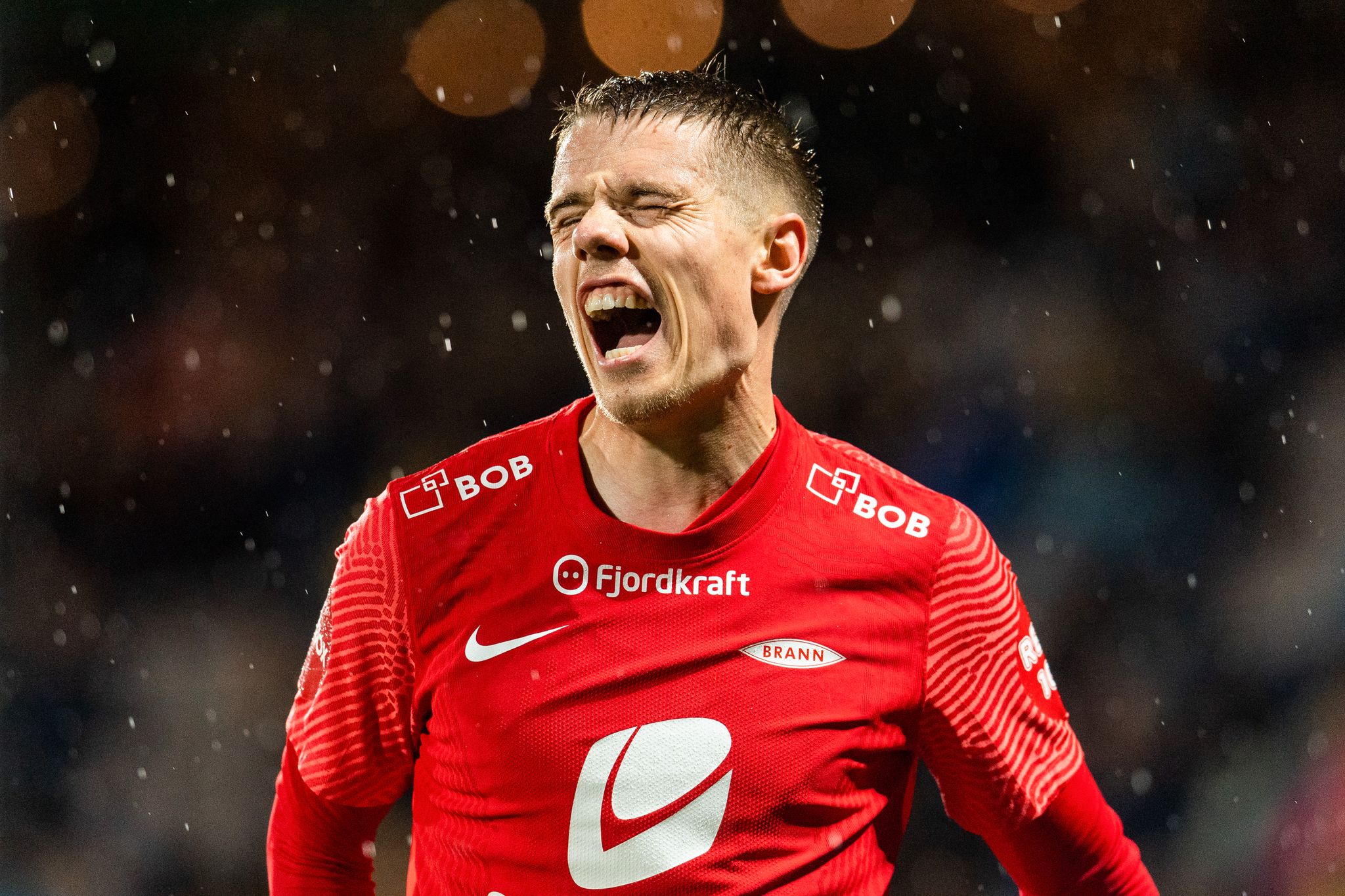 MJØNDALEN – BRANN 1–1
Arena Account: Brann's fans had mobilized with more than 600 visiting spectators. Mjøndalen played a full round with just ten men. Robert Taylor made a great score. Brann had one chance after another.
But Mjøndalen came back, and so it was 1-1 in the relegation drama at Consto Arena.
BT commentator Anders Pamer was in Mjøndalen and could hardly believe what he saw.
– It is completely incomprehensible that Brann can give this up after having had so much control over the match. Brann had so many chances that it's completely weird they didn't win, Pamer said.
Therefore, it does not look as bright for Brann as it could have done with the victory.
Brann has four points to Tromsø in safe place.
And we still have to go back to 1975 to find the last time Brann won against his nemesis Mjøndalen in Mjøndalen.
Score and ten men
0-1 came in the most delicious way. Bård Finne had fought and fought, but suddenly it was time for the rest of Brann's attacking trio to show what they're good at. Aune Heggebø won the ball and lunged forward with Mjøndalen off balance.
Robert Taylor came in on a perfect run down the left side and Heggebø released the ball just in time for the Finn. Taylor had plenty of time and placed the ball precisely in the far corner.
Then it exploded on Nedre Eiker. The more than 650 Brann supporters behind the opposing goal erupted in great cheers. Mjøndalen's ghost was about to turn into just a ghost.
Three minutes before the break, Brann landed another ace in his hand. Mjøndalen's Alvin Sporrong had just received a yellow card for knocking down Aune Heggebø on his way to a dangerous transition. Now he got his second after putting Robert Taylor on the ground. Thus, Brann would get a full round and he saw it well against ten men.
Extreme weather
Østlandsværet should be stable, but Mjøndalen – Brann usually offers something special. In the downhill battle in 2014, it was colder than a December day on the Hardangervidda. This Sunday the sky opened and the rain fell.
Brann seemed to cope better. Mjøndalen tried to turn it into a war battle, but it was Brann who proved more dangerous with several counterattacks.
But a quarter of an hour before the end it broke. Fire goalkeeper Lennart Grill was going to again concede a seemingly fairly simple long pass. Grill hit the ball, but the problem was that he also hit a Mjøndalen player with his "pass". Lars Olden Larsen hit the ball right into the legs and threw it perfectly into the middle on a defenseless goalkeeper.
Simba's great opportunity
Brann replied. First it was Taylor who had the opportunity at close range. Then substitute Moonga Simba snatched the ball from a Mjøndalen defender and arrived alone with the goalkeeper. But surprisingly, Simba put the ball out.
A few minutes before the end, Mathias Rasmussen also had a gigantic opportunity, but it was also avoided.
In overtime, it was Simba who failed again. He shot very well, but the ball went to the crossbar.

www.aftenposten.no