A peace award for a global fight for free and reliable journalism is important advice before this year's winner is announced. The fight against authoritarian regimes is another.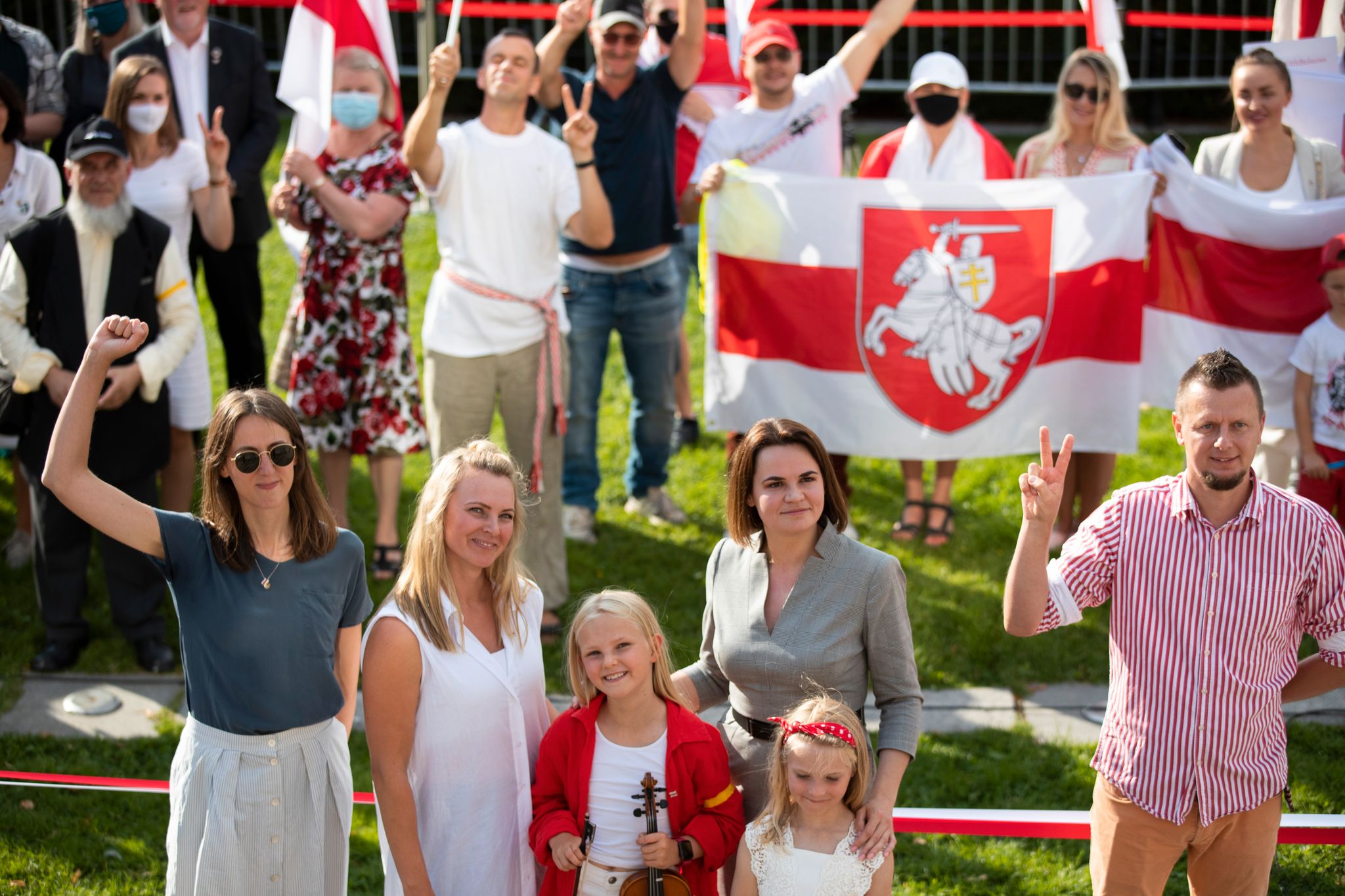 This year's winner of the Nobel Peace Prize will be announced on Friday.
Henrik Urdal is director of the Department of Research for Peace (PRIO). He predicts that this year's award will follow one of two tracks: recognition of one or more journalists or media efforts or an award for non-violent struggle against authoritarian regimes.
– Rather I think that a media-related award is for an organization, like Reporters Without Borders (RSF), he says.
If the award is justified by the fight for press freedom and the safety of field journalists, it also mentions the Committee to Protect Journalists (CPJ) as a worthy candidate. The international group collects data on journalists who have been attacked or killed and acts as a spokesperson for journalists in crisis.
If more emphasis is placed on fighting fake news and obtaining reliable information, the international fact-checking network IFCN will be the relevant candidate.
Opposition leaders
People who lead the opposition and fight against oppressive and authoritarian regimes can receive the award. This is the opinion of both Urdal and Director General Oda Andersen Nyborg of the Norwegian Peace Council.
So both have Belarusian opposition leader Svetlana Tikhanovskaya as the favorite. The English teacher became the opposition presidential candidate when her husband Sergei Tikhanovsky was jailed.
– It has legitimacy as the leader of the opposition and represents a counterweight to the authoritarian development that we see in various places in Eastern Europe, says Nyborg.
Urdal points out that the Belarusian regime is one of the most oppressive regimes in the world, with strong non-violent opposition.
– An award here would signal a much larger global struggle: governance and democratically-oriented processes are under pressure, for example, in Eastern Europe, Myanmar and Hong Kong, he says.
Among the nominees is also the jailed Putin critic Alexei Navalny, the Uyghur Ilham Tohti, condemned in China for separatism, or the pro-democracy activist Nathan Law, one of the student leaders of the so-called umbrella revolution in Hong Kong.
The civil disobedience movement in Myanmar has also been nominated.
Weather and weapons
Climate action and the fight against various weapons have previously been awarded peace prizes.
The director of the Prio and leader of the peace council believes that the UN Climate Convention (UNFCCC) may receive an award this year, although it has been pointed out that the climate issue is not necessarily a promoter of peace and, therefore Therefore, it is not in line with Alfred Nobel's intentions for awarding it.
– But there is no more important issue now than global cooperation on climate and environment. And the UNFCCC is a stage that organizes negotiations and an initiative that serves to bring together, says Urdal.
Therefore, an award to the UNFCCC may fall within the Nobel will.
Nyborg also believes that the Campaign to Stop Killer Robots will receive this year's Peace Prize for fighting weapon systems that can decide to kill, without human intervention.
Urdal also believes in a future award related to robotics and new weapon technology, and says this is only becoming increasingly important.
Low odds for WHO
Gaming companies He has a habit of creating more candidates so that people can bet on who wins this year's prize. At the top are the World Health Organization (WHO), Black lives mats, and environmental activist Greta Thunberg.
– I don't think WHO will receive the award, although I think WHO has certainly played an important role during the pandemic. The question is whether they have done enough and whether what they are doing has been an effort for peace. It is not yet clear whether they have done a brilliant or bad job. They have also been criticized for handling the pandemic, for example, in the face of China's lack of transparency and willingness to cooperate, Urdal says.
It says that although the BLM movement organizes protests against police violence against blacks, its protests have led to clashes and violence.
– Another question would be who should receive an award on behalf of that movement, says Urdal.
– How about an award for Greta Thunberg?
– No, I doubt it, although he makes a great effort.
Looking for money
Urdal remembers that gaming companies are looking for income, and then they must have candidates on the list that people know.
"That is why we see Donald Trump and Vladimir Putin on that list," he said.
The list includes several curious candidates, albeit with high odds: footballer Marcus Rashford, Duchess Meghan and Michelle Obama.
Rupert Adams of one of the UK's biggest gaming companies, William Hill, jokes with the AP that guessing who wins is the hardest job in the world. Her company has only been successful in 21 years, when Malala Yousafzai received the award in 2014.
So perhaps previous Rafto Award winners are a better list to look at. Since then, four former Rafto Prize winners have been awarded the Nobel Peace Prize: Aung San Suu Kyi from Myanmar, José Ramos-Horta from East Timor, Kim Dae-jung from South Korea and Shirin Ebadi from Iran.
This year The Rafto Foundation announced that the non-profit organization Human Rights Data Analysis Group (HRDAG) will receive the Rafto Award 2021. They receive it for the work of obtaining comprehensive documentation of human rights violations.

www.aftenposten.no