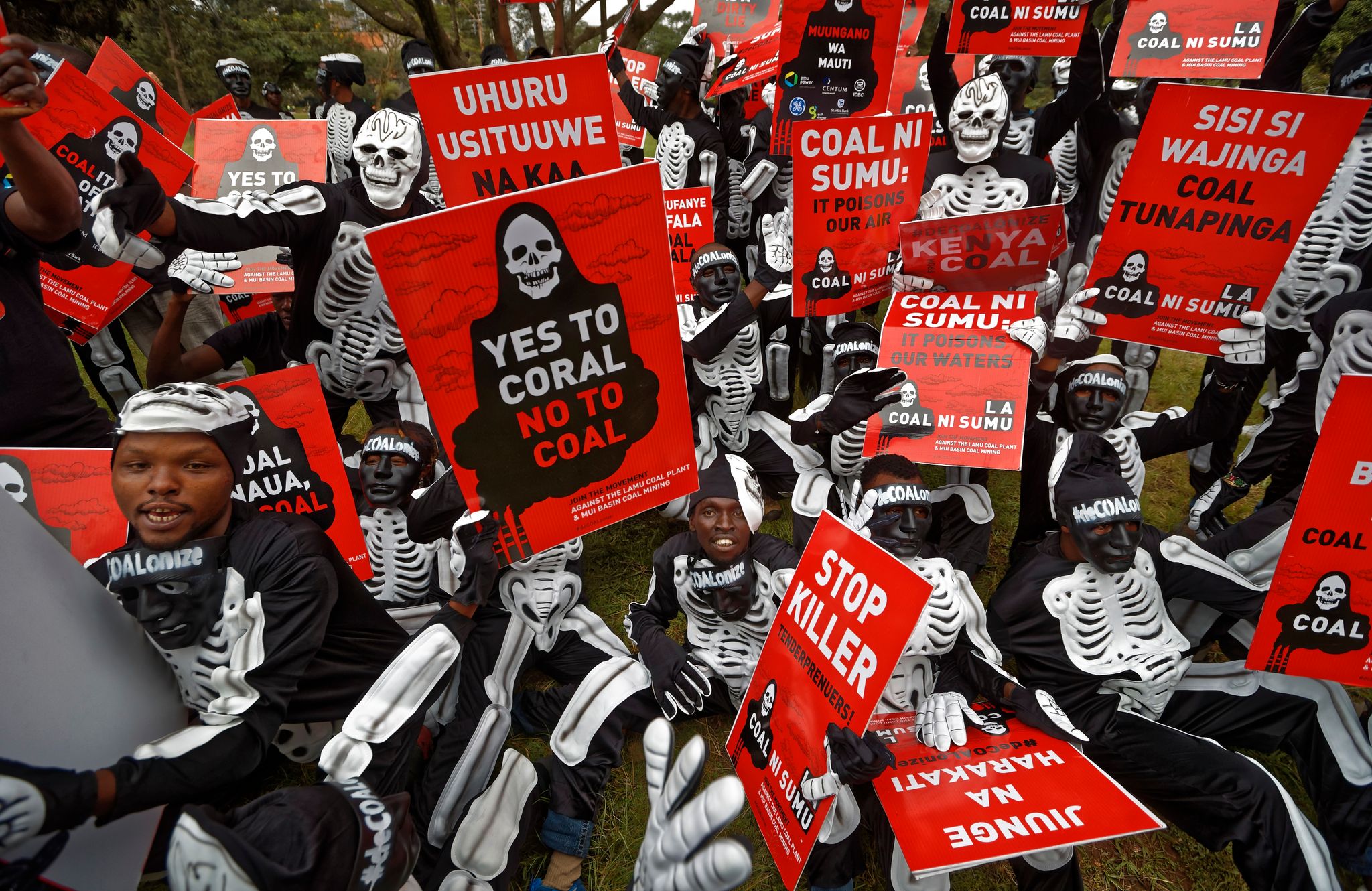 If the world wants to achieve its climate goals, coal must be cut. Here's some bad news, but also three good news.
For centuries, the port has been full of life. Fishermen and merchants have bought and sold products in the narrow alleys between the small white houses. Lamu in Kenya is a World Heritage Site for its traditional history and culture. But traditional cities must also live in the present.
The Kenyan authorities believed that coal-fired power plants would provide the city and the country with much-needed energy and money. And China agreed. The project became part of China's plan for several magnificent infrastructure projects on the African continent. Kenya was to have its first coal-fired power plant. The money came from the new great power in the east.
Then a series of events took place that reflect the position of coal energy in the world.
The local community mobilized strongly against development.

The authorities lost to the judiciary in 2019. Judges from the National Environmental Court withdrew the development license due to environmental concerns.

The project was postponed indefinitely.
Harvested praise
Fast forward two years in time. Chinese President Xi Jinping speaks during the UN High Level Week last week. There he promises that China will no longer finance coal projects abroad. Like in Lamu in Kenya. Or in Egypt or in Bangladesh.
The statement was praised by world leaders. For more than 150 years, coal has been the fuel of progress, first in Europe and North America. So in Asia and Africa.
Well, analysts believe that Xi's speech spelled a global collapse for coal.
But is the world really made of coal?
The bad news
– It is still a bit uncertain what the Chinese president really meant, says Jan Ivar Korsbakken.
He's a Cicero researcher and wonders if the Chinese president thought the country should stop funding, co-funding, or delivering overseas technology altogether. And does this only apply to the state of China or also to Chinese private companies?
But if a generous interpretation of what Xi said is assumed, this could mean a sharp drop in construction outside of China, he concludes, before emphasizing:
– This applies outside Porcelain.
The reason the researcher emphasizes this is that about half of all existing coal energy is within Borders of China.
In 2020, China rebuilt three more times new coal power capacity like all other countries in the world put together. This corresponds to more than one large coal-fired power plant per week.

About half of all planned new coal-fired power plants are also in China.
Just a month before Xi spoke with world leaders, the country also approved the construction of 43 new coal-fired power plants. Is coming ahead of a report from the research organization Center for Research on Energy and Clean Air (CREA) in collaboration with Global Energy Monitor (GEM).
In addition, the UK has recently commissioned existing coal-fired power plants that have produced little or nothing in recent years. The purpose is to cope with skyrocketing electricity prices. In fact, demand for coal is expected to increase. 4.5 percent due to increasing demand for electricity, reports the International Energy Agency.
Coal, as in 2020 accounted for 39 percent of global CO2 emissions, therefore, it will increase this year.
So it's really going in the wrong direction, right?
Three good news
– No, it does not necessarily go in the wrong direction, reassures Korsbakken. It highlights three positive characteristics:
1. The long-term trend.
– Yes, this year there are some reasons why a higher demand for coal is expected. But that's not the long-term trend, says the researcher.
In much of the world, plans for new coal power have been scrapped, according to a new report. The decline has been 76 percent since 2015, NTB writes.
That is the bottom line on The report of think tanks E3G and Human and the organization Global energy monitor.
2. China is likely to cut back.
Coal in China has exploded in recent years. But the Chinese have now sent strong signals that they see the green economy as the future. For example, the Cicero researcher mentions that China has long used a smaller and smaller share of capacity in its coal-fired power plants. It can have as much to do with jobs and economic growth as it does with the need for coal-based power:
– It may seem that many of the power plants have been built more to be built than to be used, says Korsbakken.
The Chinese have also invested politically in taking a leadership role in the transition. The statement on carbon reduction probably also refers to taking a position before the climate summit in Glasgow in November.
– For political and economic reasons, the Chinese will likely flatten the power of coal in the first half of this decade, says Korsbakken.
The joker
Going back to the beginning, that is, China will stop financing coal projects abroad. Because it is not without reason that Xi received praise for this.
– The joker of what happens with coal production is in Southeast Asia and Africa. And it helps a lot here that China says it doesn't want to get into new coal power projects, says Korsbakken. He adds:
– This may not have been the death sentence for coal, but it was definitely a new stab.

www.aftenposten.no