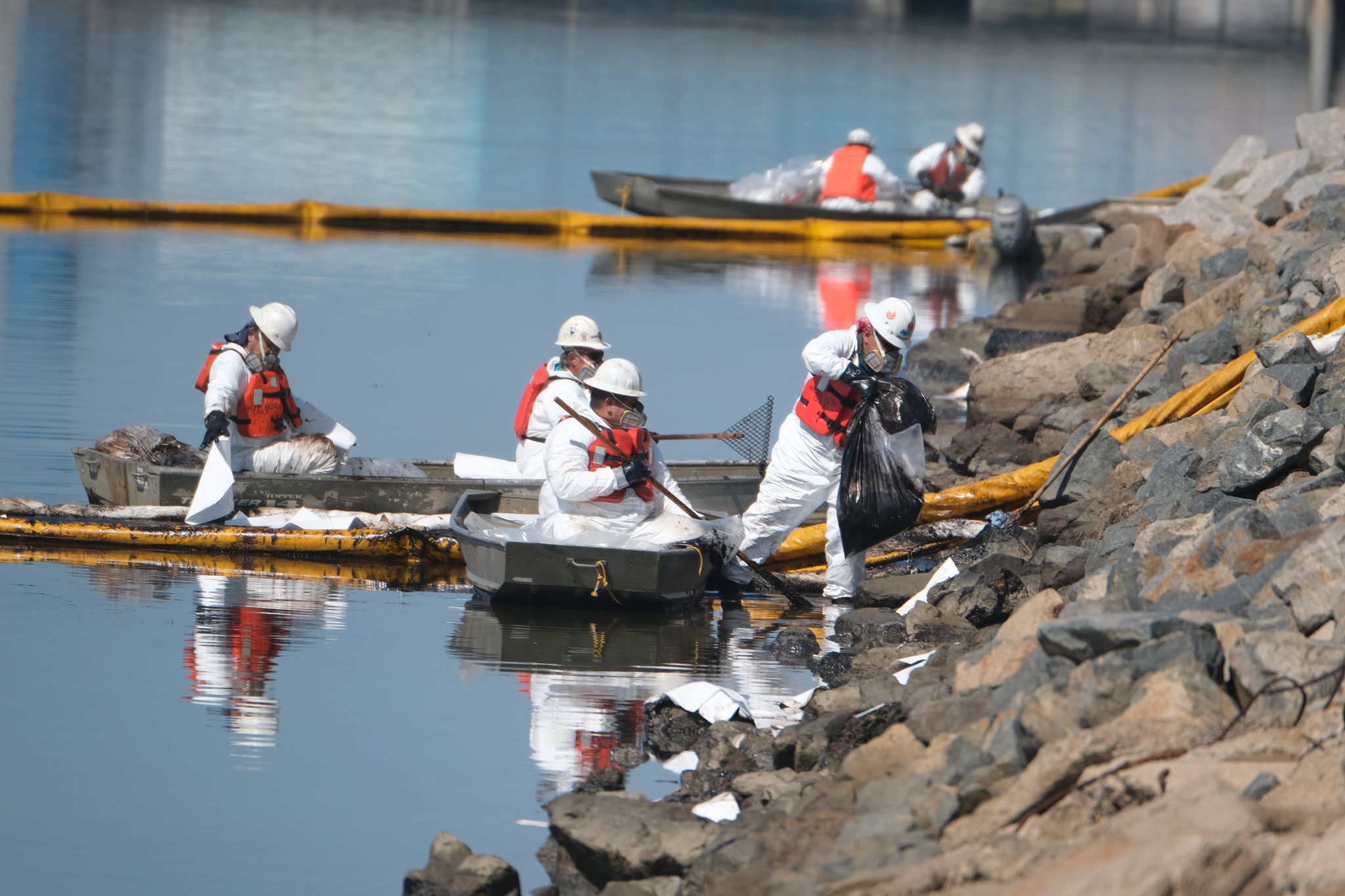 Crews are working feverishly both along the coast and at sea to limit environmental damage from one of the largest oil spills California has seen in recent memory.
At least 572,000 gallons of oil have leaked into the ocean off Orange County in Southern California, causing significant ecological impacts on beaches and wetlands, authorities in Huntington Beach, Orange County, Southern California said Sunday.
Huntington Beach Mayor Kim Carr said Sunday that local community beaches, often referred to as "Surf City," can be closed for weeks or months. This weekend, the beaches would normally be crowded with people playing volleyball, swimming, and surfing in the summer weather.
"In a year in which we have had a long list of major and challenging problems, this oil spill is one of the worst incidents we have had to deal with in decades," Carr said.
– We do everything possible to protect the health and safety of our citizens, our visitors and nature, he said.
– Broken
Some birds and fish were trapped in the oil spill and died, according to Orange County Supervisor Katrina Foley.
"Oil has seeped into an entire area of ​​wetlands and there are major consequences for wildlife," he said Sunday. CNN.
She says that for decades they have worked with various organizations to maintain the Talbert wetland area.
– And now it has been destroyed in just one day, he said.
The spill has created a film many kilometers wide that lies on the water. The oil washed to earth as sticky black lumps. A stench of kerosene permeated the air throughout the area on Sunday.
"You get the taste in your mouth just by breathing the vapor in the air," Foley said.
To be continue
The leak is due to damage to a pipeline connected to the Elly offshore oil rig, according to Orange County officials. Oil began to seep on Saturday and spread for 34 kilometers, according to the Coast Guard. Coast Guard cleanup crews used skimmers to absorb oil and barriers to limit spread.
At 2 p.m. local time Sunday afternoon, Amplify Energy Corp, which owns the plant, confirmed that the leak was sealed.
However, oil is likely to continue to approach land for several days. It is likely to affect both Newport Beach, located south of Huntington Beach, and other neighboring cities.
Among the greatest
The oil leak is described as one of the largest in California history. In 1990, 1.6 million gallons of crude oil leaked when a tanker ran aground off Huntington Beach.
In 2015, a pipeline north of Santa Barbara burst, causing 541,313 gallons of crude oil to leak over Refugio State Beach.

www.aftenposten.no