UK October 2021: Truck crisis. Empty service stations. Empty shelves in grocery stores and 120,000 pigs that may have to be burned. These are some of the consequences of the chaos of Brexit that now prevails on the other side of the North Sea.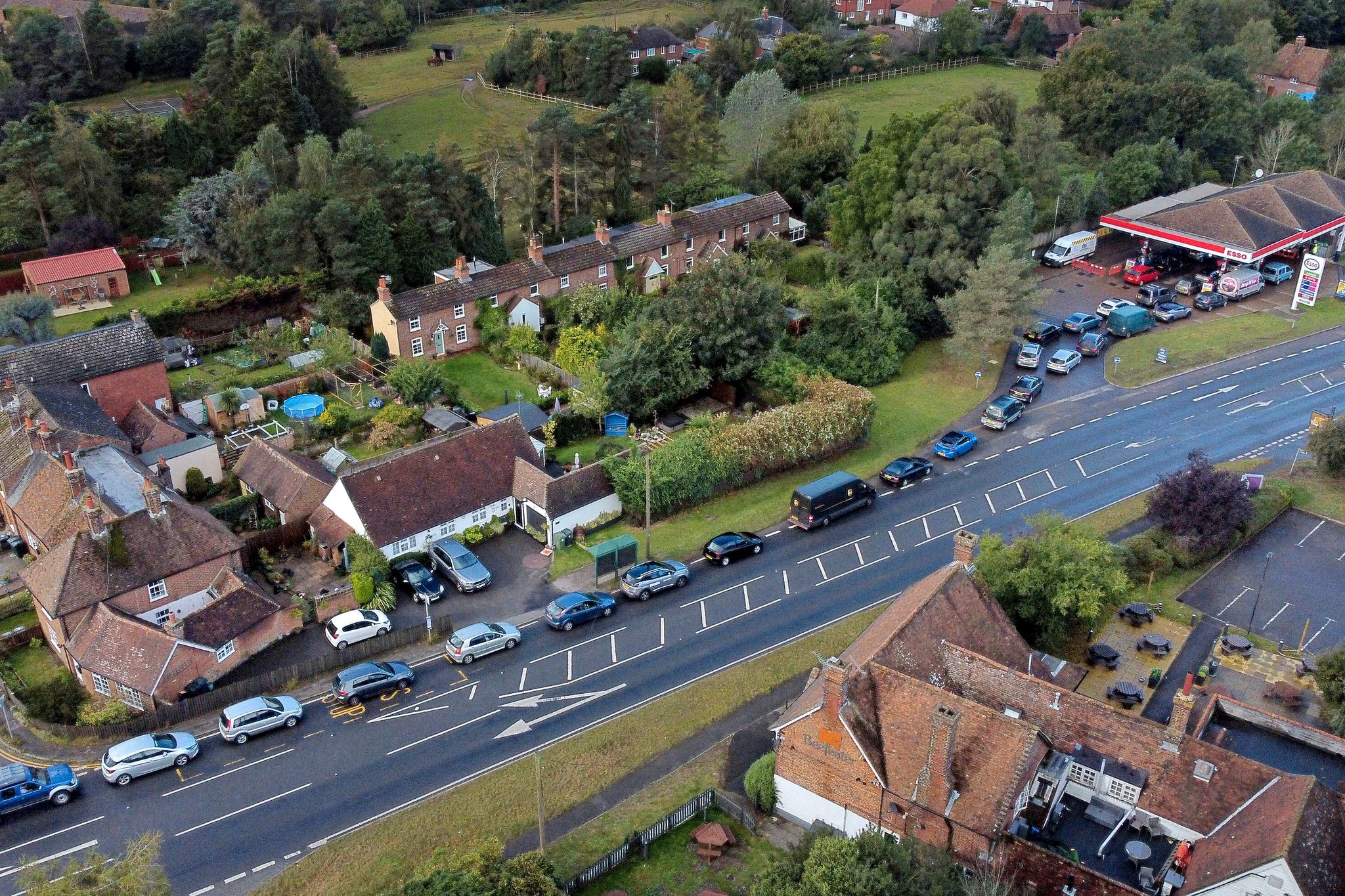 Problems with the British are on the rise.
Still, Prime Minister Boris Johnson's Brexit minister declared that the British Renaissance has begun.
Brexit Minister David Frost uses big words about the period they are in. Say what "The painful and long dream of belonging to the EU is over" and the British can now look forward to better times.
By the way, did we mention that the British are facing an energy crisis towards winter? High coal and gas energy prices have forced British households to prepare for very high bills in the future.
And the 120,000 pigs?
Let's take one thing at a time.
Missing drivers
Even before the crown crisis, the British had very few truckers. Now, according to a union of professional drivers, an estimated 100,000 drivers are lacking. Thousands of these would be taken from other EU countries before Brexit.
But where the British used to rely on the basic EU principle of free movement of goods, services, capital and people, it is no longer so simple.
After the British left the union, it has become more difficult for drivers to work across the canal. The pound has also steadily weakened against the euro. This means that mainland drivers who drive in the UK are paid less.
In recent days, the British have been particularly low on fuel.
A necessary evil and a transitional process, we must believe Johnson himself. The prime minister told the BBC that they would not increase labor immigration to deal with the problems on the islands.
– We cannot go back to the tired, failed and broken model of uncontrolled immigration, says Johnson, who believes it will lead to low wages.
Johnson delves into the statement to The Guardian and says that Brexit was about a desire for change on the part of the people.
– During Brexit, people voted to end a model for the British economy that was based on low wages, low education and low productivity. We're moving away from that now, Johnson tells the newspaper.
However, it has temporarily relaxed the rules and issued 5,000 temporary work permits for truck drivers. They are also considering training soldiers to drive trucks for a period of time.
CNN reports that there may be food shortages due to logistical problems and worker shortages as Christmas approaches.
Are pigs burned?
So what about pigs?
British farmers report that they are in danger of having to crash 120,000 pigs and burn them.
There simply aren't enough butchers to handle the amount of meat produced.

www.aftenposten.no