– The worst that can happen is that all profile schools close. But I don't think it will happen, says Roger Elstad. He has started a private school where students immerse themselves in science.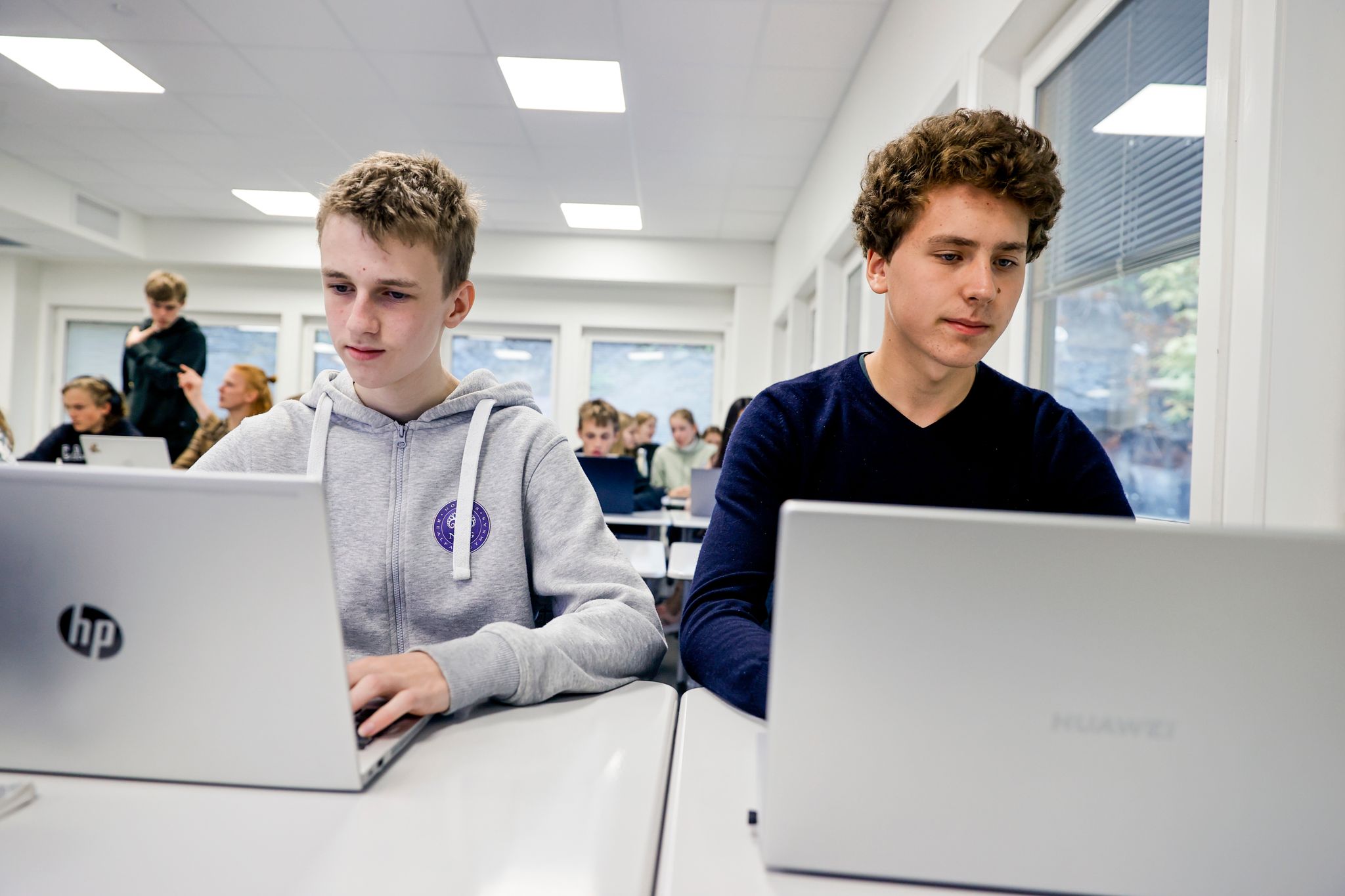 Photo: Stein J Bjørge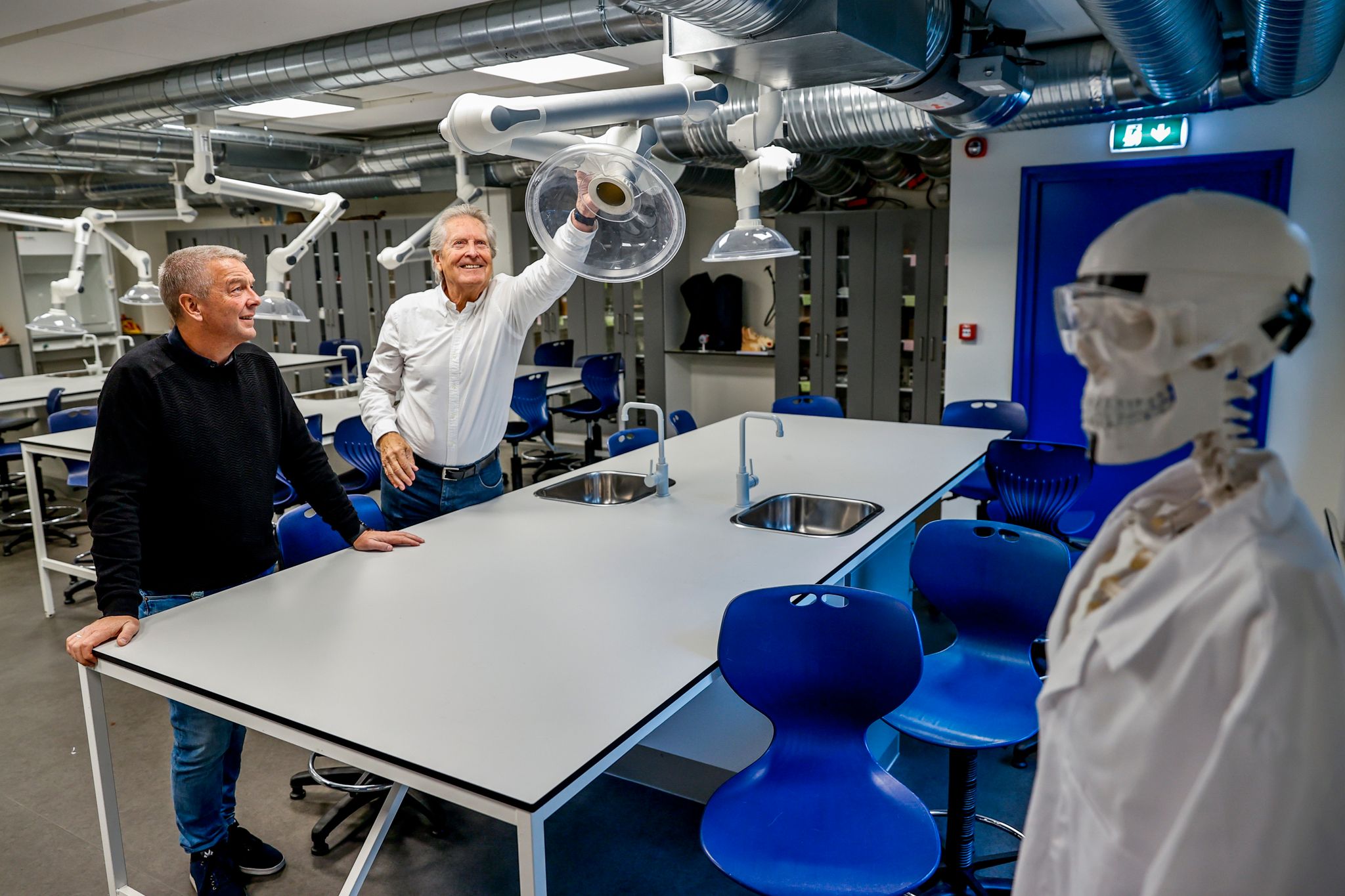 Photo: Bjørge, Stein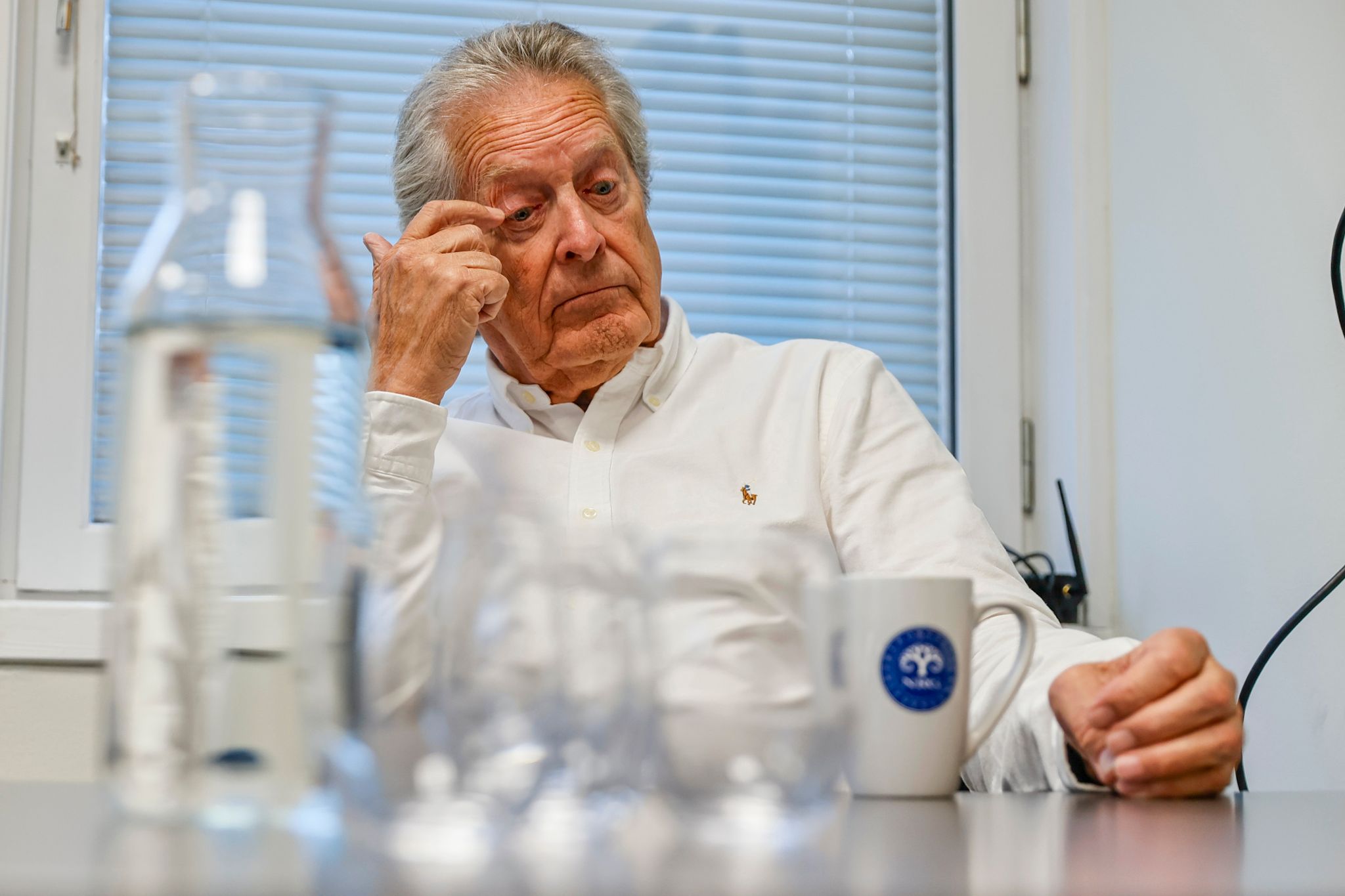 Photo: Stein J Bjørge
Sigurd Evensen (left) and Martin Buchholz go to a private school where they can immerse themselves in science. They are happy to have programming as their own theme.
Roger Elstad (right) started the Norges Realfagsgymnas profiling school, where Kjølv Eidhammer is the head of the upper secondary school.
The founder of the school, Elstad, wants to establish schools of similar profile in Asker and in Fornebu in Bærum. But the red-greens will toughen the regulations.
There is a great focus on science and a good education in these, says Martin Buchholz.
– And then we have an extended school day with no homework, explains classmate Sigurd Evensen.
They are both in the tenth grade at NRG-U, the upper secondary school of the Norwegian upper secondary school at Sandvika in Bærum. The school they go to is a profile school.
– It is an offer for students who have the skills and interests to undertake the path of science. This offer is lacking in the public sector, says the school's founder, Roger Elstad.
In 2015, Conservatives, Greens, Christian Democrats, and Liberals agreed to relax the Private Schools Act. They also gave a clear signal of such support to profile schools. Profile schools it must have a special professional attention directed to a special topic or pedagogy. They must document that they represent something that is significantly different from normal public school practice.
Before the change, only private schools that had a religious base or alternative pedagogical direction received public support.
The red-green parties were against the law change and have announced changes to the legislation when they come to power.
Science specialization
Martin and Sigurd have an additional 69 hours per year of specialization in math and science. In addition, they have 76 hours of study in which they can immerse themselves in science. They also have a longer school day.
– We start at 08:30 every day, and the school day lasts until 15:40, says Martín.
– We have programming as our own subject. It's positive for us that we like programming and math, says Sigurd.
He says that they are currently building an electoral machine.
The school has 192 students this fall. NRG-U is today the second highest-profile school after Wang Ung Oslo A / S, which focuses on sports.
At the national level, according to the Norwegian Directorate of Education, just over 3,400 places have been approved in primary and lower secondary schools. This fall, approx. 2650 students in these in secondary schools. In addition, there are about 210 profile places in upper secondary school.
Profile schools help increase the number of students in private schools, a development that the red-green parties do not like.
I'm not sure if they can expand
Neither founder Roger Elstad, who is chairman of the board and CEO, nor director Kjølv Eidhammer fear that the red greens will shut down NRG ungdomsskole.
But they fear other austerity measures that could make it difficult for the school to run. They are also not sure whether a similar school in Asker and one in Fornebu in Bærum will be approved for them.
The Norwegian Directorate of Education is processing a total of six applications for new profile schools.
As an approved private school, the school receives a grant for. pupil. This equates to 85 percent of the NOK 212,800 for the first 42 students. The sum is the average operating expenses per. student in public school. From student 43 onwards, the amount is reduced by more than half.
29,000 kronor a year in school fees
Tuition fees can be up to 15 percent of the grant base. The profiling school in Sandvika costs SEK 29,000 a year (just over SEK 2,600 a month) for school fees.
– Nobody complains about the price. We have a waiting list, says Elstad.
The director claims that public rates do not take into account that they have to pay rent. They explain that they make it work by "driving smart and efficiently." They have little administration and receive significant input from the business community. The NRG-Us laboratory is sponsored by Norconsult. The school also reuses equipment it receives from partners.
They have fewer students per. learn than many others. And they emphasize that teachers have as good salary and pension conditions as teachers employed in the public sector.
Will "strengthen" the approval of profile schools
On the red-green side, opposition to private schools is highest in Rødt and SV and lowest in Sp and MDG. The MDGs will not change the law. Even with only the Labor Party and the Socialist People's Party in government, there is a solid majority to toughen the law.
The Center Party will retain the current approval base for state support for schools that offer alternative pedagogy or are based on philosophy. But the party is clear that "it will be tougher in approving schools with a private profile." The party will do so by changing the law.
The red-greens believe that a large part of private schools deplete public budgets and create greater differences between children. Private schools receive money that public schools would otherwise receive.
SV and the Labor Party therefore believe that municipalities should have the opportunity to veto the establishment of private schools.
Labor: time will tell what the outcome will be
The party's school policy spokesman, Torstein Tvedt Solberg, believes that the Conservative Party and the current government have opened up to a massive privatization of the school.
– The greatest growth is in upper secondary school, he says, pointing to Stavanger.
There, 12 percent of junior high school students attend a private school.
That worries him. The Labor politician will focus on public public school and stop privatization.
He cannot answer what the concrete consequences will be for the profile of the schools. But he says the Labor Party wants the law to go back to the way it was, and for municipalities to have more control over their own school structure.
– A new government must prioritize the rapid implementation of new regulations. But now it will be completed first, then time will tell what the result will be, he says.
Want an investigation
– We do not want to restrict the opportunity to run private non-profit schools or close profile schools that already exist, says SV school policy spokesperson Mona Fagerås.
– But we want to strengthen local self-government by increasing the capacity of municipalities to say no and regulate established schools, he says.
According to Fagerås, SV wants a study of the total need for sports schools, international schools, religious and pedagogical alternatives and other "profile schools". She believes that it is important to give county municipalities and municipalities the opportunity to manage the school supply in their area.
– We want all private schools to be organized as a non-profit organization, he says.
– We also want to prevent owners from setting up complicated business structures to make a profit. It is crucial with more openness and simpler structures to protect those who run private schools on an ideal basis, says SV politician.
Don't fear the local veto
– And if the municipalities get a veto against the establishment of such schools, I have no idea that the municipality of Bærum will be the first one that does not want NRG-U, says Eidhammer.
He claims that the conservative-run municipalities Asker and Bærum support his school. The school can show good results. It is at the top of Norway in the national tests in both the eighth and the ninth grade, also in other science subjects.
They confirm that "of course they have good students." Given the fact that public schools receive less money for each student who goes to private school, they respond that municipalities also save expenses.
– But they probably lose money at the same time that the students who lose are among those with the least problems?
– Some students who do not face enough challenges in regular school, can challenge the environment when they get bored. We also have students who need adjustments. Our students have in common that they are interested in science. But otherwise we struggle with some challenges, like other schools, but perhaps not to the same extent, says Principal Eidhammer.
He and Elstad are now eagerly awaiting responses to the requests that are in the request pile at the Directorate of Education.
– We expect a response this fall, says Elstad, but adds that management should not respond before February 1.
Then a new government is established.

www.aftenposten.no