They know a little about cavities, injuries and quarantines on the national team. Here's what Per-Mathias Høgmo and Per Joar Hansen say about the challenges for national coach Ståle Solbakken and Norway ahead of Friday's World Cup qualifying match against Turkey.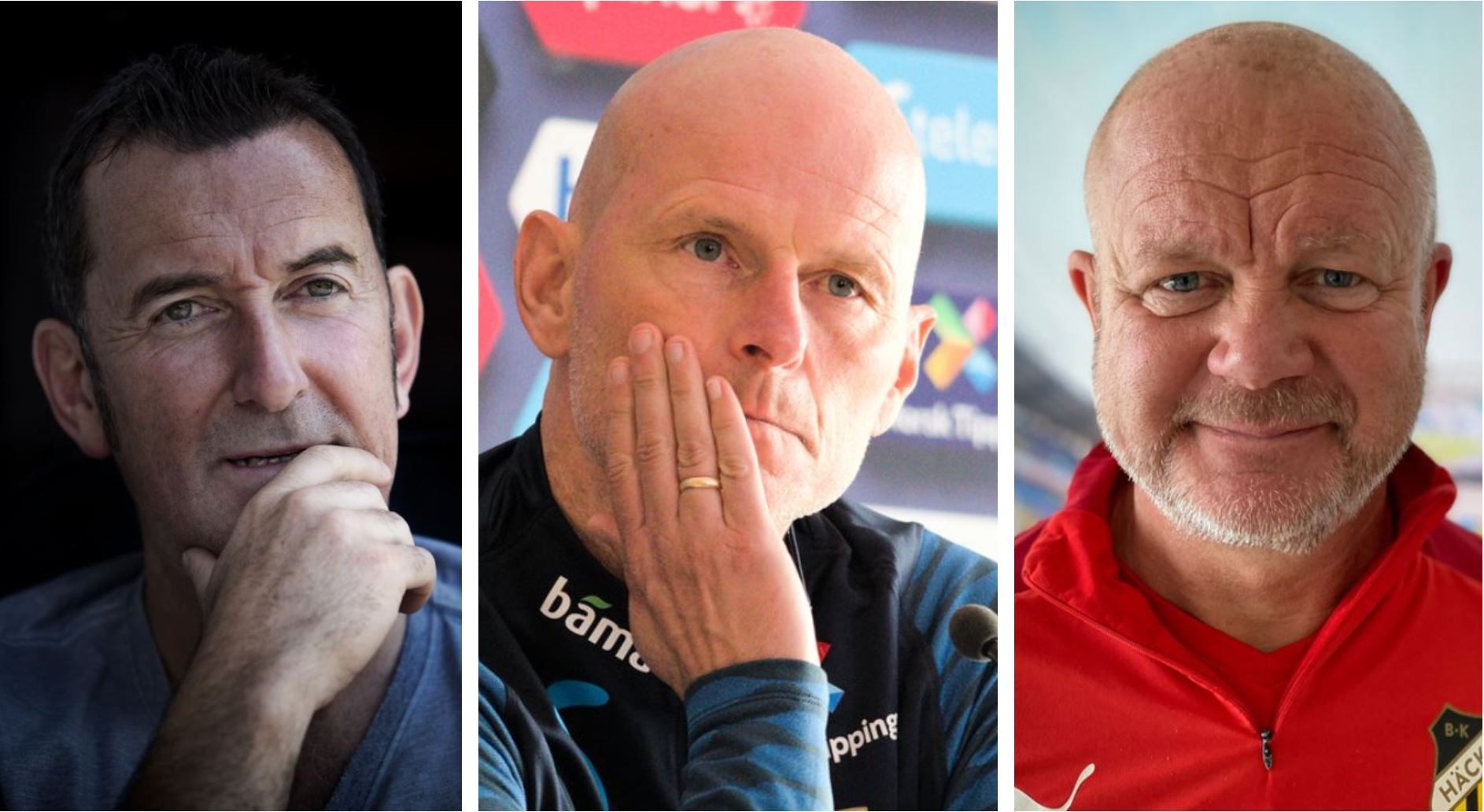 Aftenposten collaborates with VG-sporten. Therefore, as a reader of Aftenposten, you also get articles and services created by VG.
– This is the nightmare, says former national team assistant Per Joar Hansen.
– Everyone understands that it becomes a challenge when you have so many players that they cannot join. It's horrible to play for a national team where everything is fun and delicious one day, then the world turns upside down and you have to go back to the drawing board a few days before leaving for an important game.
Hansen, who was Lars Lagerbäck's right-hand man on the national team since 2017, is clear that Norway, as a small soccer nation, depends on having the best players available.
– If we were Germany or England, you could only put replacements here and there, but we must do our best to be 100 percent competitive. It's terribly heavy because players like Erling Braut Haaland, Alexander Sørloth, Kristoffer Ajer, André Hansen and Sander Berge don't team up. Now half of an imaginary first 11 smokes, "Perry" describes.
Then another challenge arises. Ståle Solbakken will not have time to tease the substitutes in their roles ahead of the away game against Turkey on Friday.
– Newcomers will get into Ståle's mindset and way of playing. You may have two more workouts for that. The rest will be to spend time on theory and conversation. There is almost no time to train, that is the challenge as a national coach. You have to have healthy people so you can repeat your concept from collection to collection, says Östersund's current coach.
There are not some profiles that Solbakken is missing:
Lack of time is also something noted by former national team manager Per-Mathias Høgmo. Häcken's coach says Solbakken and his team have mapped all the players and they probably have two, three and four options at the various locations. The challenge in putting together a whole new team is getting the best out of the relational.
– The big change in the last 10-15 years is that you, as the coach of the national team, are consumed with less and less training. The time factor has become critical to forming a team. Work happens a lot with theory and in the group room and not on the field because many of these players are in the recovery phase. So there is a limit to what you can do with intensity in the field, Høgmo tells VG.
He led the national team in 35 games, also in a meeting in 2016 where they played for the C national team against Portugal with "10-12 losses," according to Høgmo. It ended in a 3-0 loss.
– Ståle is probably very frustrated because this is the worst thing that can happen to a coach of a national team right before an important match. At the same time, it is part of football. There are many variables that you have no control over, many factors that you have no control over. What is quite clear is that, in any case, this is not lost in advance. It is a wonderful "boost" in the national team during the day, there are many players in good shape and many who will show themselves when they get the chance. There are opportunities here, says Per-Mathias Høgmo.

www.aftenposten.no