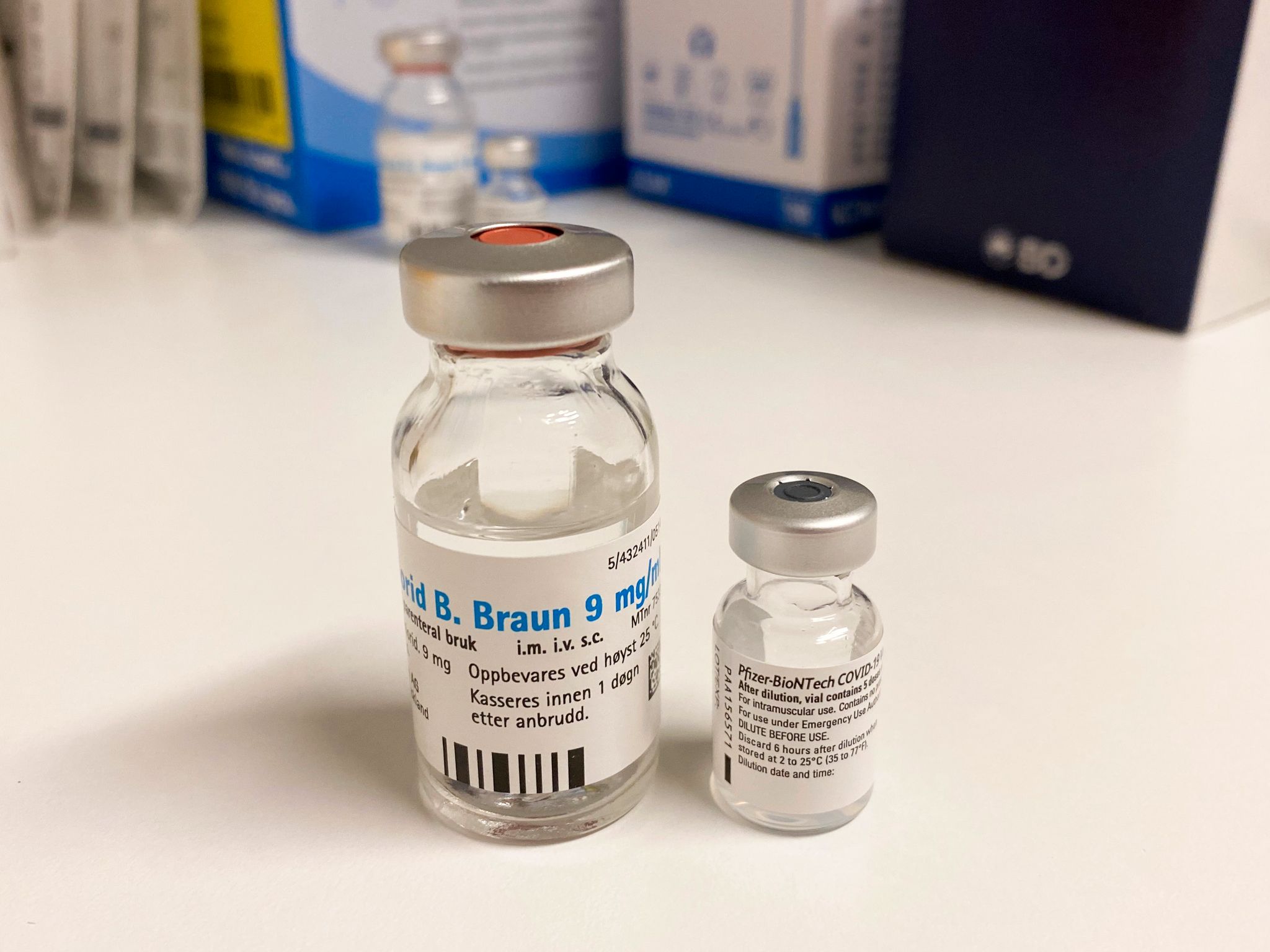 Almost 1,300 Norwegian women have reported unexpected bleeding after receiving the COVID-19 vaccine. Now 60,000 women are taking part in a survey aimed at finding out if there is a connection.
Norway has an open system for reporting side effects after vaccines or treatment. Individuals can also report to the Norwegian Medicines Agency.
To date, nearly 1,300 women have reported experiencing menstrual disorders and unexpected abdominal bleeding after coronary vaccination.
This is the content of the messages that have reached the Norwegian Medicines Agency. They are somewhat rewritten so that the sender cannot be identified:
I had a new period 14 days after the previous period. It was also more powerful.
Woman, 30 years old
I have had my period for almost four weeks and it is not working.
Woman, 20 years old
I have more pain during my period than before.
Woman, 30 years old
I had just had my period. One day after the vaccination, I had another bleeding.
Woman, 20 years old
I tend to cycle regularly and know my body well. After the vaccine, the cycle has changed.
Woman, 30 years old
I am menopausal and have not bled in 9 months. Four days after the vaccination, I started bleeding.
Woman, 50 years old
The Norwegian Institute of Public Health (NIPH) believes there are so many of them who want to take a closer look at the connection.
Among other things, FHI wants to discover:
Is there a link between the vaccine and bleeding?

How common is it?

How long does the bleeding last?

Are there long-term effects?
– Many women of childbearing age have reported changes in bleeding. Can side effects after the vaccine affect fertility?
– We have pr. today no knowledge suggests it. And we have no reason to believe that there is a link between the vaccine and reduced fertility. But this large study will give us insight into the importance of vaccination for bleeding disorders and the potential short-term and long-term consequences, says Lill-Iren Schou Trogstad.
She is a project director and a PhD at FHI.
Responses from 60,000 Norwegian women provide important answers
Now data from 60,000 women are being analyzed to find out as much as possible about complications. In particular, the forms of women and men participating in the Norwegian Mother, Father and Child Survey (MoBa) are essential.
However, because bleeding has also occurred in postmenopausal women, it is included in the studies. The age range in the survey is therefore from adolescents to 80 years.
These are included in the study:
In all groups, some participants are invited to take a blood sample at Oslo University Hospital (OUS), Ullevål. This is voluntary.
Questions about menstruation and menopause
Among other things, women are asked about menstrual disorders and abdominal bleeding after menopause.
Lill-Iren Schou Trogstad emphasizes that although they ask a lot of questions about different symptoms, it does not mean that one thinks that the vaccine can cause all of these.
– In general, there is little knowledge about the frequency or unusual of bleeding disorders in women of different ages. Therefore, we now ask for more information.
Trogstad says the information that is gathered is crucial to finding answers to the questions that women and health authorities are now asking.
In addition, she says that it is not inconceivable that an immune response after vaccination against covid-19 could lead to interruptions of the menstrual cycle, but it is too early to conclude.
Data from population surveys have previously been used in studies. Among other things, the study found an increased risk of skin bleeding after vaccination with the Astra Zeneca vaccine compared to the Pfizer / Biontech or Moderna vaccine.

www.aftenposten.no