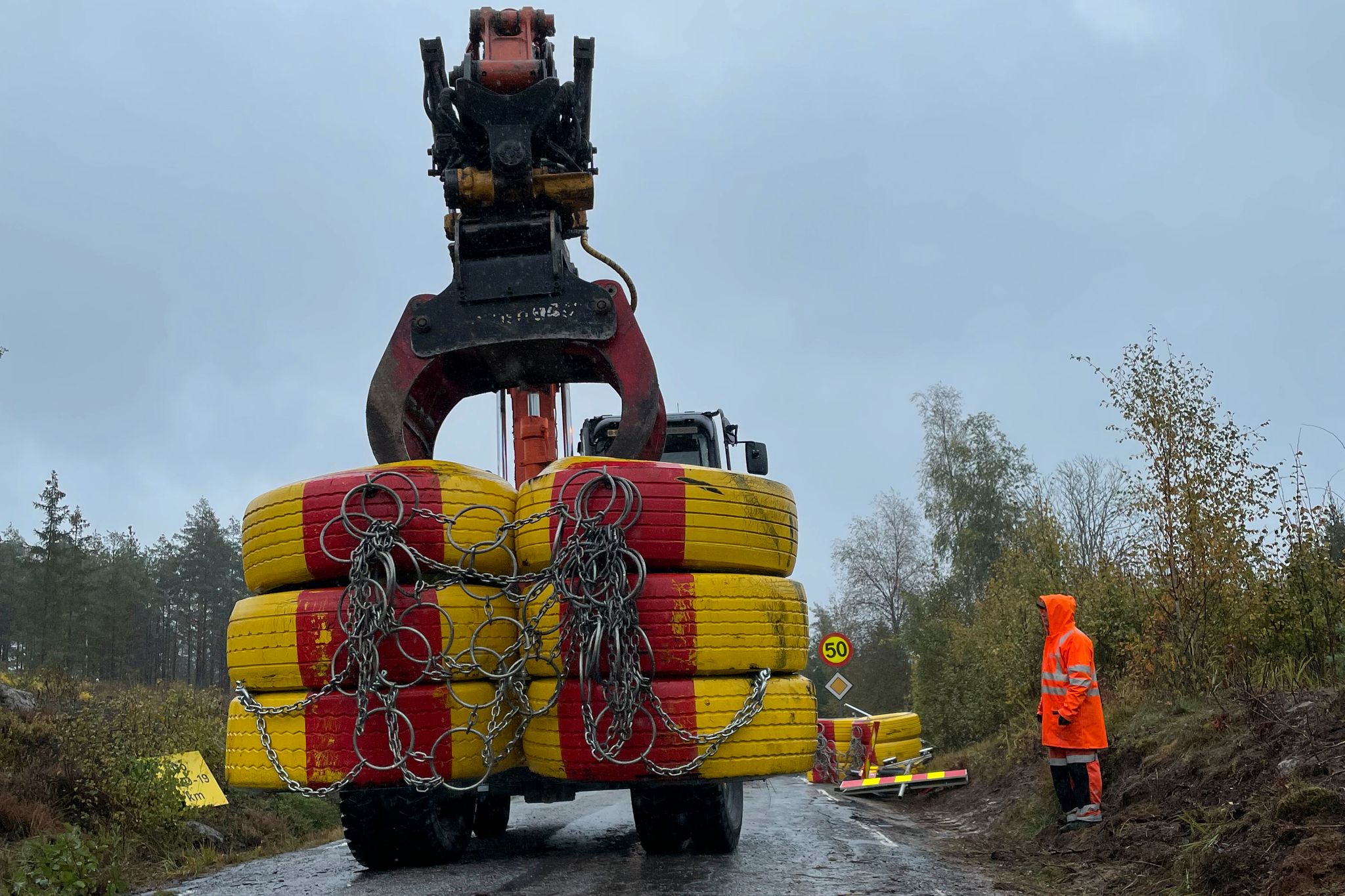 The 160 km long national border finally opens fully at midnight. The physical barriers are gone, but many still need to be tested.
The police will now only conduct random checks. However, there is still more preparation and entry restrictions are being phased out.
Citizens of the EEA, people from other countries residing in the EEA area, and people living in the UK and Switzerland can enter Norway.
Entry restrictions still apply to people living in all other countries, but with many exception, even for fully vaccinated international students and family visits.
Check the rules
Truls-André Hjortnæs, Head of Traffic and Maritime Services in the Eastern Police District, advises all travelers to familiarize themselves with the rules and download the "Travel ready" app.
– People still have a responsibility to be careful, try to stay infection-free, not take the infection home and make sure they are familiar with the rules that apply to entry, he says. NRK.
Travelers with an obligation to take a test must take the test at the border where there is a test station. This applies to all airports with foreign traffic and on Svinesund and Storskog.
Those who arrive at a border crossing without a test station, and who are required to take the test, must arrive at Svinesund or another public test station no later than within 24 hours.
The barricades are gone
In Halden, physical barriers were removed before the weekend, but the transition was formally closed until Wednesday.
Of the four border crossings in the municipality, two were physically blocked. Kornsjø has been closed, but not physically, while the Svinesund crossing has been open with strict crown control.
Not just Swedish trade
According to VG The Cartographic Authority operates with between 64 and 69 general border crossings between Norway and Sweden, that is, where there is a generally passable road.
Photographer Adrian Øhrn Johansen has documented the vast majority during the pandemic and says that it is not just cross-border trade and travel that depend on roads.
– I saw people delivering cattle on the Svinesund border. I remember the woman who was waiting for the husband from whom she was quarantined at the border line in Halden, and the family in Aremark who celebrated birthdays by gathering on opposite sides of the border and pushing gifts and plastic cups of drinks over the " keel". , as the Swedish border is called, he tells the newspaper.
His travels took place before Sweden reopened its borders with Norway on May 31. Now even more physical and invisible barriers are removed, and neighboring people can visit each other as before.

www.aftenposten.no