Chief economist Nejra Macic believes that house prices may have fallen in September. But DNB Eiendom CEO Terje Buraas believes there is now little sign of a price drop.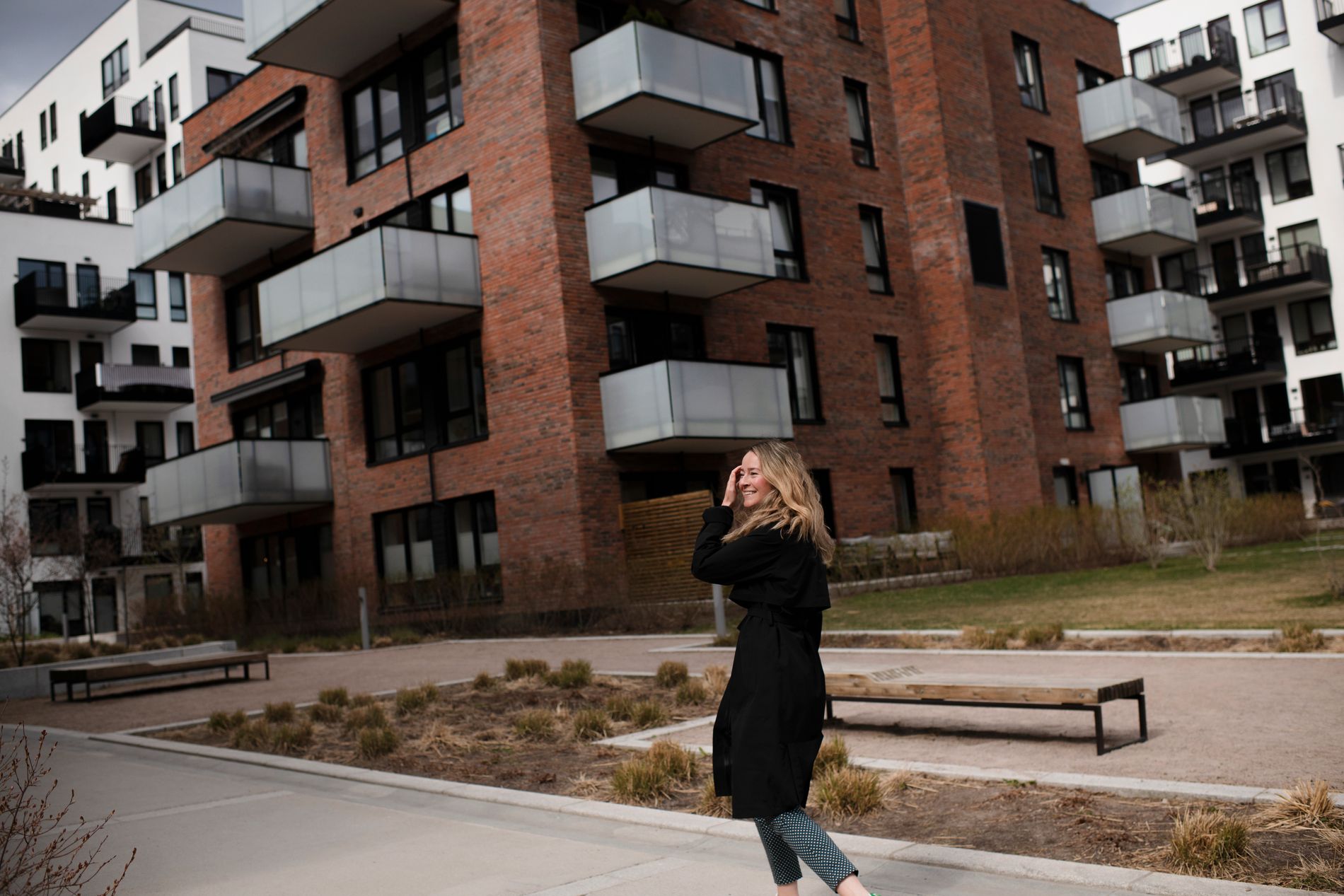 – There is good speed in the housing market, and currently more is sold than what is spent, says Buraas, who runs the largest real estate agency in the country, at E24.
– When there is little for sale and many buyers in the market, prices are usually affected upward. Therefore, he believes that there is nothing to indicate a fall in prices in the housing market.
On Tuesday morning at 11am, Eiendom Norge will present statistics on house prices for September. Since the publication of the above figure, there have been parliamentary elections, national corona measures have been removed and Norges Bank has raised the key interest rate, which in turn has led to more banks raising mortgage rates.
September typically offers a drop in house prices, which it has done every year except for the exceptional year 2020.
– We do not believe that 2021 is an exceptional year, and we expect that the statistics will show a nominal drop in prices in September compared to the previous month. It is quite possible that there will also be a slight decrease in seasonal adjustment, says chief economist Nejra Macic at the E24 Forecast Center.
also read
Forget about salary growth and the stock market. The profit comes from the home.
Less focus on housing
It's common for home price growth to slow in the last quarter of the year, but this year in particular there are even more factors pulling in that direction, Macic believes.
– In addition to the fact that it is quite common for prices to fall in the last quarter of the year, we now have an additional buffer effect from increases in interest rates, he says.
– The fact that society has reopened and many have started traveling abroad are contributing factors to making housing a little less important for Norwegians in the future, at least compared to during the pandemic, says Macic.
In Future Living surveys from the Forecasting Center, 20 percent respond that the corona situation has accelerated relocation plans, which may be an indication that relocation activity will slow down in the future, it adds.
Macroeconomists at DNB Markets believe that seasonally adjusted house prices have stabilized in September, after surprisingly strong developments in August. They also expect development in the remainder of 2021 to be reasonably flat.
– Rising interest rates and a better balance between supply and demand that during the pandemic contribute to the slowdown, writes chief economist Kjersti Haugland in an update.
Less activity
When Eiendom Norge presented the August housing decision, they wrote that the strongest development in the past 12 months was in Bodø and Fauske, which had a 15.9 percent house price increase over the period.
Read on E24 +
Olsen cut interest rates and missed home prices
– It has been a completely crazy first semester, with an extreme price increase. When it becomes completely normal every day to sell houses for a million over appraised value, that says it all, says Frode Hansen, department manager at Eiendomsmegler 1 Bodø Sentrum.
He says the reason is that there have been very few houses on the market, at the same time that the corona pandemic meant that many had more money to spend on houses and homes.
– We build many apartments, but very few single-family homes and townhouses. Then there will be additional pressure on pre-owned homes, Hansen says, adding that they also sell second-hand homes to a much greater degree, which drives prices up.
September has also been good, but they see the outlines of a calmer real estate market.
– Buyers are still there, but there are fewer homes for sale. I think we will see price growth throughout the year, even if total activity slows, Hansen says.
also read
Adult Points Guide for Home Sales
DNB Eiendom expects moderate price growth
National figures from DNB Eiendom show that the number of turnovers is at historically high levels, both for the year as a whole and for September, says general manager Terje Buraas.
– It is true that it is not as high as last year, which was an extreme year. It still takes very little time to sell a home, averaging 22 days nationwide.
He believes that Norges Bank's interest rate hike has yet to have any effect on housing market activity.
– Our portfolio shows that homes sold nearly three percent above the suggested price last month. This normally indicates a moderate increase in prices for the national housing figures. We see a separate price increase of up to 1 percent in our own portfolio and we believe that we will have normal flattening throughout the year.
House prices rose 1.9 percent in August. Adjusted for seasonal variations, prices increased 1 percent. This means that house prices in August were 9.4 percent higher than a year ago.
Obos has already presented how it was the evolution of the prices of their second-hand homes in September, and shows a fixed price increase, as expected.
Nationwide, Obos prices fell 1.1 percent in September, while they have risen 8.4 percent in the last twelve months.
In Oslo, prices fell 0.1 percent from August to September, but in the last twelve months Oslo prices have risen 7.8 percent. So far this year, the increase is 6.7 percent.
also read
Norges Bank raises its estimate of house prices in 2022

www.aftenposten.no