Nina Schanke Funnemark believes that the tax disclosures mean that more Norwegians are reporting their hidden fortunes to the Tax Administration.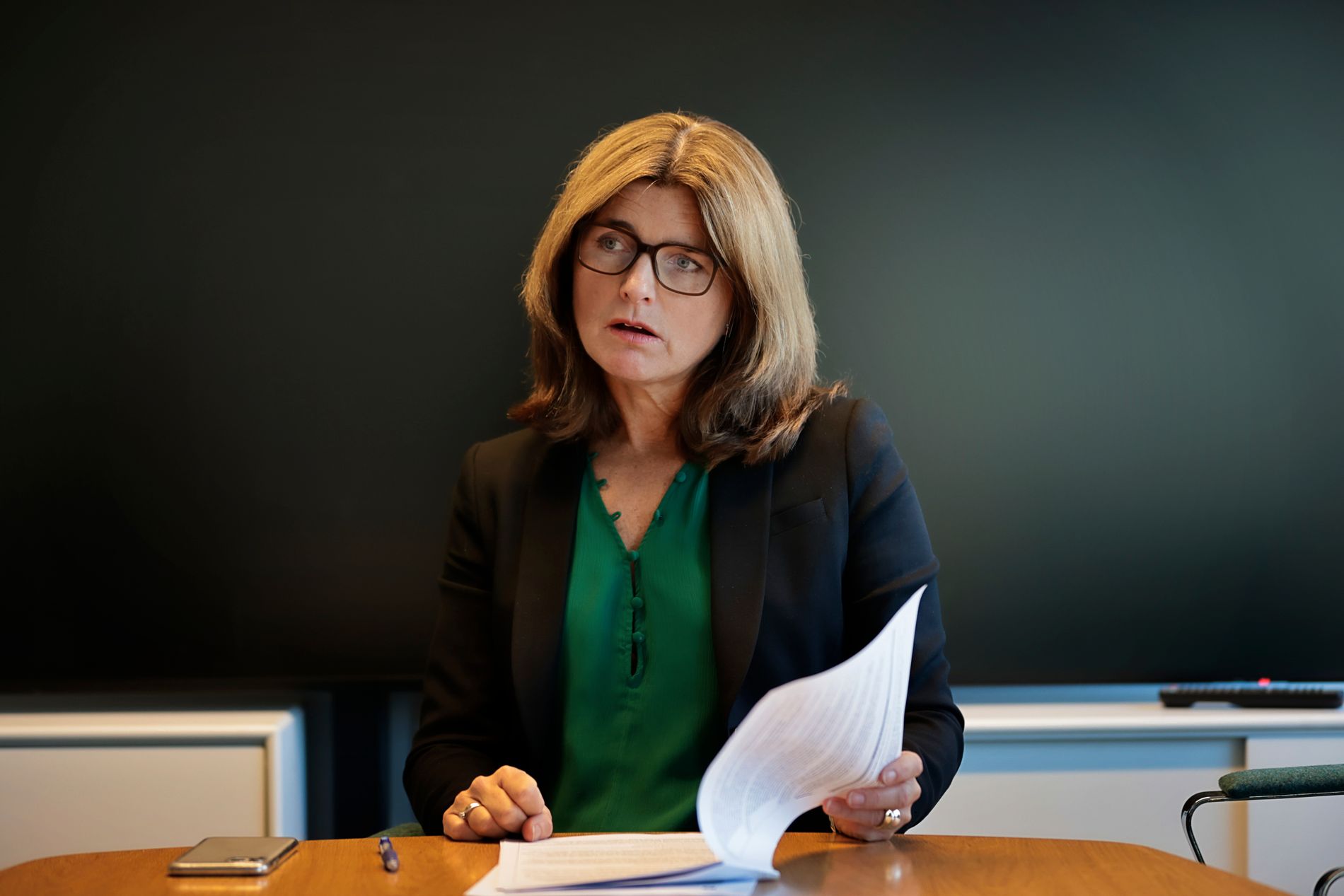 On Sunday, Aftenposten / E24 published the first cases on how the richest and most powerful in the world hide huge fortunes in tax havens.
The work has been possible in the filtration of international documents Pandora papers.
The leak shows, among other things, that 35 heads of state, more than 300 politicians and 130 billionaires have used tax havens to hide wealth and businesses.
Fiscal Director Nina Schanke Funnemark went to Copenhagen on Monday morning. There he participated in an annual meeting with his Nordic colleagues. Also in the other Nordic countries, the media has been covering cases of leaks for the last 24 hours.
– Did you tax directors have anything to talk about over lunch in Copenhagen?
– I promise you! And it may well be that more is said about the latest revelations than just over lunch, he says.
– How do you react to this latest revelation?
– This confirms very clearly the perception we have about the challenges of secrecy in tax havens. That company structures are created where it is difficult to discover the owners.
Sinners can escape the penalty tax
At the same time, he believes that such leaks have a preventive effect. 200 Norwegians were named in the Panamanian newspapers in 2016. After the revelations, 1,500 Norwegians registered with the Tax Administration.
Those who report before the authorities discover them can avoid punitive taxes.
– There is a greater awareness in society that there is a risk of being discovered, says Funnemark.
In Pandora articles, Aftenposten / E24 has mapped over 300 Norwegians.
– People should go outside
Kari Elisabeth Kaski is SV's tax policy spokesperson. She reacts strongly to the Pandora Papers cases.
– I think the leaks are so serious that there should be people in the streets all the time. Here, the money goes from the community in Norway, and not least from developing countries, to politicians, business leaders and criminals, she believes.
The leak and articles about it have not documented that the aid money was used for the personal enrichment of heads of state.
Read on E24 +
More than 300 Norwegians in the data breach. Here are some facts about them.
Kaski believes the articles show the severity of the illegal cash flows and secrecy. She says Norway should take the initiative at work to combat this.
– I hope that a Labor-SP government will be much more ambitious in this area than the governments of Erna Solberg have been. In any case, we will work with this from the Storting. This is an important issue for SV, says Kaski.
– It should be a wake-up call for the Labor Party and the Socialist People's Party
Sigrid Klæbo Jakobsen is also the leader of Tax Justice Network Norway (TJNN), an international network working for a more open tax system. She hopes that a new government will act now.
– This should be a wake-up call for the Labor Party and the Socialist People's Party in the negotiations. A condemnation of what has emerged is of little value if it is not followed up with concrete measures, he says.
Klæbo believes that the G20 countries have not been able to undertake the fight against tax havens.
– The secret is alive and well. Law firms can still offer tax haven hideouts for the world's rich and powerful. There they can escape the laws and regulations that apply to all of us, he says.
Read on E24 +
Leaked documents: Catholic Legion accused of abuse hid billions from Vatican
You need a tax treaty at the UN
On 2017 report of three researchers from the universities of Berkeley, Ås and Copenhagen estimated that 10 percent of the world's gross domestic product is in tax havens.
Pandora documents document tax evasion on every continent and in almost every country in the world.
Norwegian Church Aid senior adviser Kjetil Abildsnes says tax evasion and secrecy are harmful, especially for developing countries. He believes that it erodes democracy.
– The OECD does an important job, but it puts rich countries at a disadvantage. New tax rules must be developed in an area where developing countries have an equal voice.
Read on E24 +
Leaked documents reveal secret luxury estates of Jordan's king
Abildsnes believes that Norway must also seek its own door.
– Norway should implement effective and public reporting on a country-by-country basis, so that we can see how much companies pay in taxes and where. And then we have to close the gaps in the registry of real business owners so that even small ownership shares are declared, he says.
– It must have a central place in foreign policy.
Eigil Knutsen, a parliamentary representative of the Labor Party, believes that work against tax evasion should be at the center of Norwegian foreign policy.
– Tax evasion is a serious problem for trust, for the justice of those who have to pay more when the tax base is eroded, and for the business fabric that loses in the competition against those who pay less taxes. So this is a very important issue for the Labor Party, he says.
Knutsen says the Labor Party will listen to input from communities and professional organizations to strengthen schemes such as property registers and country-by-country reporting.

www.aftenposten.no