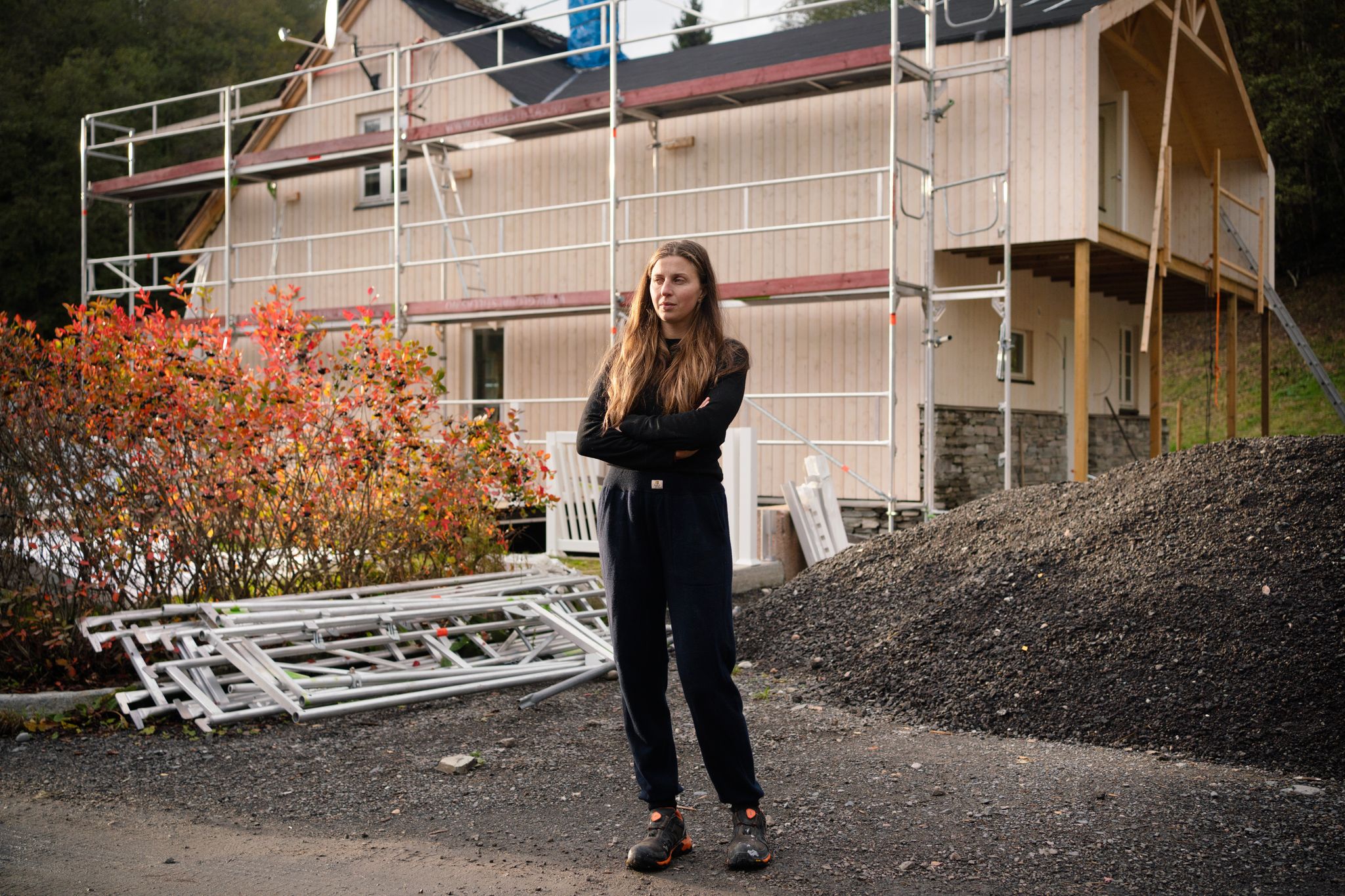 The heavy rains this weekend caused great destruction. Now the insurance companies have to pay.
It seemed like the rain was going to make up for all the losses when it rained over the weekend. Judit Minda is one of those who wishes the water hadn't entered her house. That was the last thing they needed now.
She and her husband Glenn Undheim are the parents of triplets and are renovating a house. They are working towards a deadline. At the end of November they have to move out of the rental apartment.
When the couple arrived at Jessheim's home on Saturday morning, the basement was flooded.
– I don't know if we can cover it with insurance. I will not be allowed to sleep or eat until I know more if we get something back. We have saved enough money for this renovation, now I don't know if we have a house to move in in November, he tells Aftenposten.
587 reports of storm damage in southern Norway
The weekend storm created problems in many places. Sections of road were closed, ferries and trains were canceled, and insurance companies have received numerous complaints.
Insurance companies If, Tryg and Gjensidige have received a total of 587 claims so far after the storm. They assume messages can still get through.
– This is something that can be difficult to do something about. When the forces of nature are unleashed, it's not easy to protect yourself as a homeowner, says communications manager Sigmund Clementz at If Insurance.
Climate change may mean that we will have more extreme weather in the future. Clementz says that it is therefore important to see how these changes affect our daily lives.
– It is also essential that both we and individuals and society analyze how we can reduce climate emissions.
Gjensidige's Pål Rune Eklo says they have received 259 reports of damage. He had expected more and believes that many have taken the warning seriously, which came out beforehand.
Tryg Insurance estimates the claims costs in the claims reports they have received to be just over NOK 13 million.
Uncertain future and help from strangers
The purchase of the house and the renovation of Judit Minda's family has been a carefully planned affair. She says they have planned the budget to simply renovate what was needed. The basement has been recently rehabbed and drained. Therefore, everything new that was to be used in the renovation was placed there.
So the recession was big when on Saturday morning they saw new kitchen tiles, plasterboard and other materials in the water. Minda is unsure if she will be covered by home insurance.
– I don't know what we will do if we are not allowed to move here due to injuries. We have no family we can be with. We have a clock ticking overhead. This is very bad luck, she says.
The river Leira next to Minda's house has spread far beyond its banks. Where the local beaver usually resides, there is now only a constant flow of water.
After the weekend flood, you applied for financial support through an online service where you can request monetary gifts for various purposes.
– I was completely overwhelmed with joy and surprise when I saw how many had donated money to us. He's very kind and I really have faith in people. There was also a lady who said she had an apartment that we could borrow if we couldn't move into the house when we had to leave the rental house.
Still, Minda is still worried. Fall can offer more rain. At the same time, he thinks that others are worse off.
– Children are at least healthy and fast. It would have been nice if we could take them home for Christmas.

www.aftenposten.no