In his new book, Jakob Lund (69) goes very far in the acquittal of the presumed president of the biathlon, Anders Besseberg (75), deposed for corruption.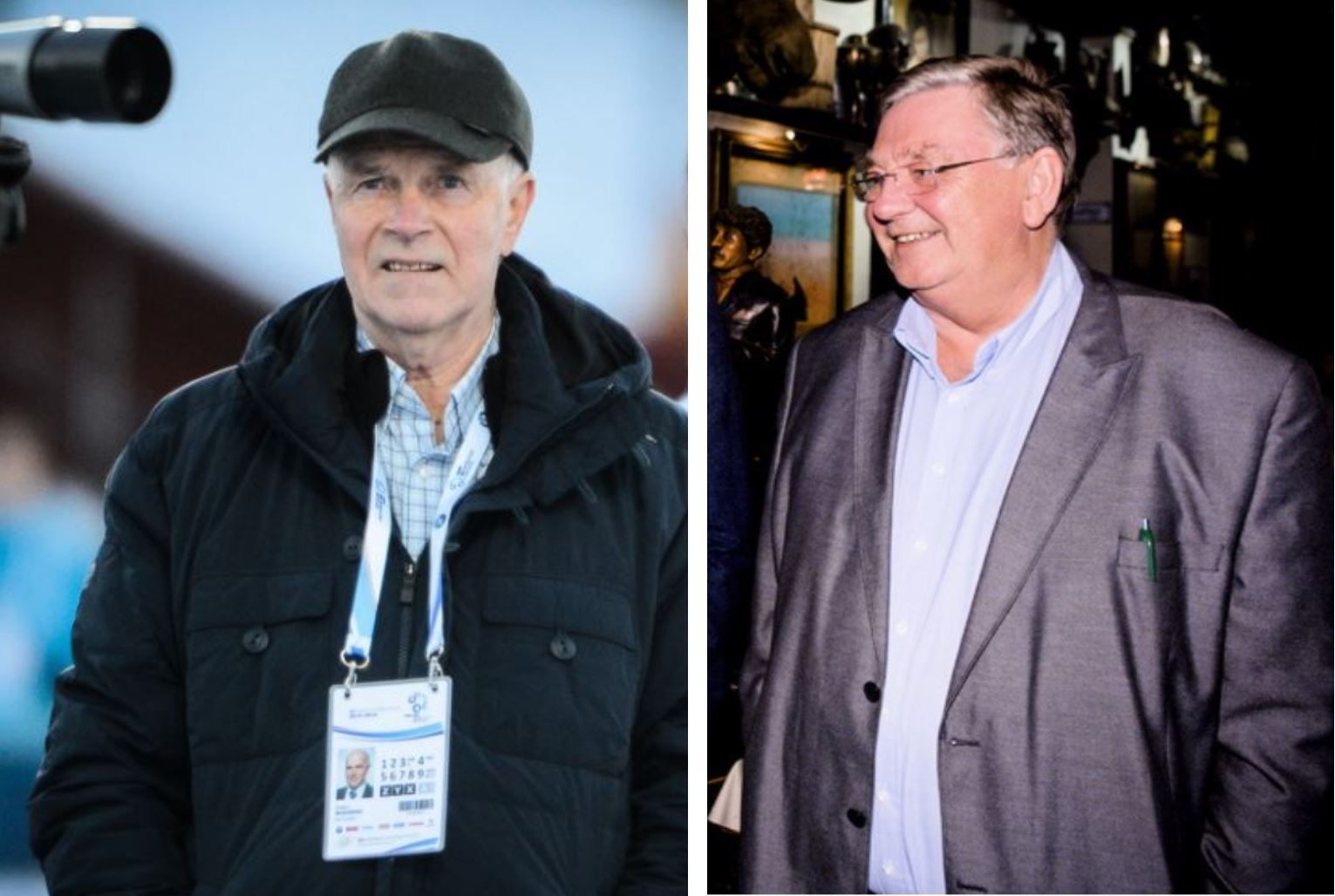 Aftenposten collaborates with VG-sporten. Therefore, as a reader of Aftenposten, you also get articles and services created by VG.
When Jacob Lund releases his book "The Sponsor King" on Thursday, a lot of attention is paid to Besseberg's sortie as long-time president of the International Biathlon Federation (IBU).
Besseberg served as the association's president from 1993 until he had to resign in April 2018. In an independent investigative report, Besseberg was accused of having been bought to protect Russian interests.. He was linked to prostitutes, expensive gifts and free hunting trips, something he has rejected.
Since then, he has been investigated by the Austrian police. Here at home, Økokrim has also been involved. They respond to the status of the investigation later in the case.
Jacob Lund has known Besseberg since 1992, when he started as a sponsorship manager at DNB, a job he held until 2012. Lund believes Besseberg is "exposed to a conspiracy and character assassination."
– It is a murder of justice, affirms the profile of the sponsor as also previously defended Besseberg.
In the book, Jakob Lund points to three appointed members of the IBU board who felt "run over" by Besseberg and who wanted to get rid of the Norwegian.
– Anders was a very strong president. He is fluent in German, which is the administrative language of the IBU. There were quite a few board members "with little language" who did not understand everything that was said and were therefore overwhelmed by the president. They also wanted positions in the organization and started a race against Anders, who had had contact with prostitutes, who had received expensive watches and cash. None of this is true and I explain it in the book.
– How can you be so sure of that?
– I have never seen a single proof that you have received watches. In my nearly 31 years with Anders, I have not even heard of any watches. That there were women around him? Yes, that was all the time. There are often people in those positions, but I never saw anything that was fermented. Rather, he took his wife with him on many of these trips.
Wolf hunting in Siberia
In Lund's opinion, only once did the opponents "partially compromise" him: in a wolf hunt that took place from a helicopter in Siberia in March 2000.
– I was on that trip. Alexander Tikonov, who was on the IBU board and who on several occasions tried to wrest power from Besseberg but never succeeded, invited Anders and me on that trip. It was during the World Cup final in Khanty-Mansiysk. We flew in a VIP helicopter belonging to the Russian army. We were out for eight hours. Therefore, Besseberg never returned to the closing ceremony. In it, the speaker said that Anders couldn't come because he was unwell and on a bear hunt. That message was delivered in front of all IBU delegates and the public. It was an attempt to put Anders in a bad position, an attempt to compromise him, which they partly accomplished, Lund claims and recalls being "terrified" on the trip.
– Did you talk to Besseberg during your book project?
– Just once. Now it was this summer. Then there were some facts that he wasn't sure that he had to be aware of in connection with the hunting trip. He didn't want to involve Anders in the project. This is a scrapbook of my life, this is what I does not mean that it does not. That's why it was with that phone call.
– Could some argue that the mention of Besseberg in your book is influenced by their friendship?
– There are probably many who want to say a lot now. I am colored because I have been around him for so long. It cannot make me incompetent, that I cannot tell how I lived it. I talk about that in the book.
Jacob Lund believes that Anders Besseberg made a mistake: he was probably in the presidency for too long.
Anders went to another new term to save the IBU from Tikonov. Other Besseberg opponents never had a hidden agenda, Lund says, summarizing the process Besseberg has undergone since he was removed as president, as follows:
– Anders must have experienced mental hell in recent years. I have never seen a worse treatment of another human being than the conspiracy against him.
Ecocrime: – Ongoing
Last spring, the Austrian authorities asked the ecocrime to take over the Anders Besseberg investigation.
– Work on the case is ongoing and following established plans, but when investigations cross national borders and jurisdictions, there is always the danger that things will take longer than planned. Therefore, we cannot be specific about when we imagine the investigation to be finished, says the communications consultant at Økokrim, Andreas Lunde, to VG.
Ecocrime has previously specified that here in Norway, only the part of the case that concerns the suspicion of serious corruption related to Besseberg's position as IBU president has been taken up.
IBU communications chief Christian Winkler does not want to comment on Jacob Lund's allegations, but notes that the IBU created an external commission (ERC) to investigate the allegations against Besseberg and former Secretary General Nicole Resch.
"After a thorough investigation, the ERC concluded that both Besseberg and Resch must answer for violations of IBU rules, based on their apparent protection of Russian interests, especially in the context of anti-doping, without good justification." Winkler wrote in an email to VG.
An independent unit under the IBU, the Biathlon Integrity Unit, is reviewing all of the ERC's findings to determine if further investigation should be conducted and if anyone should be held liable for violations of IBU rules at the time.

www.aftenposten.no