Development Director Mona Åsgård admits that the price will be higher than initially assumed.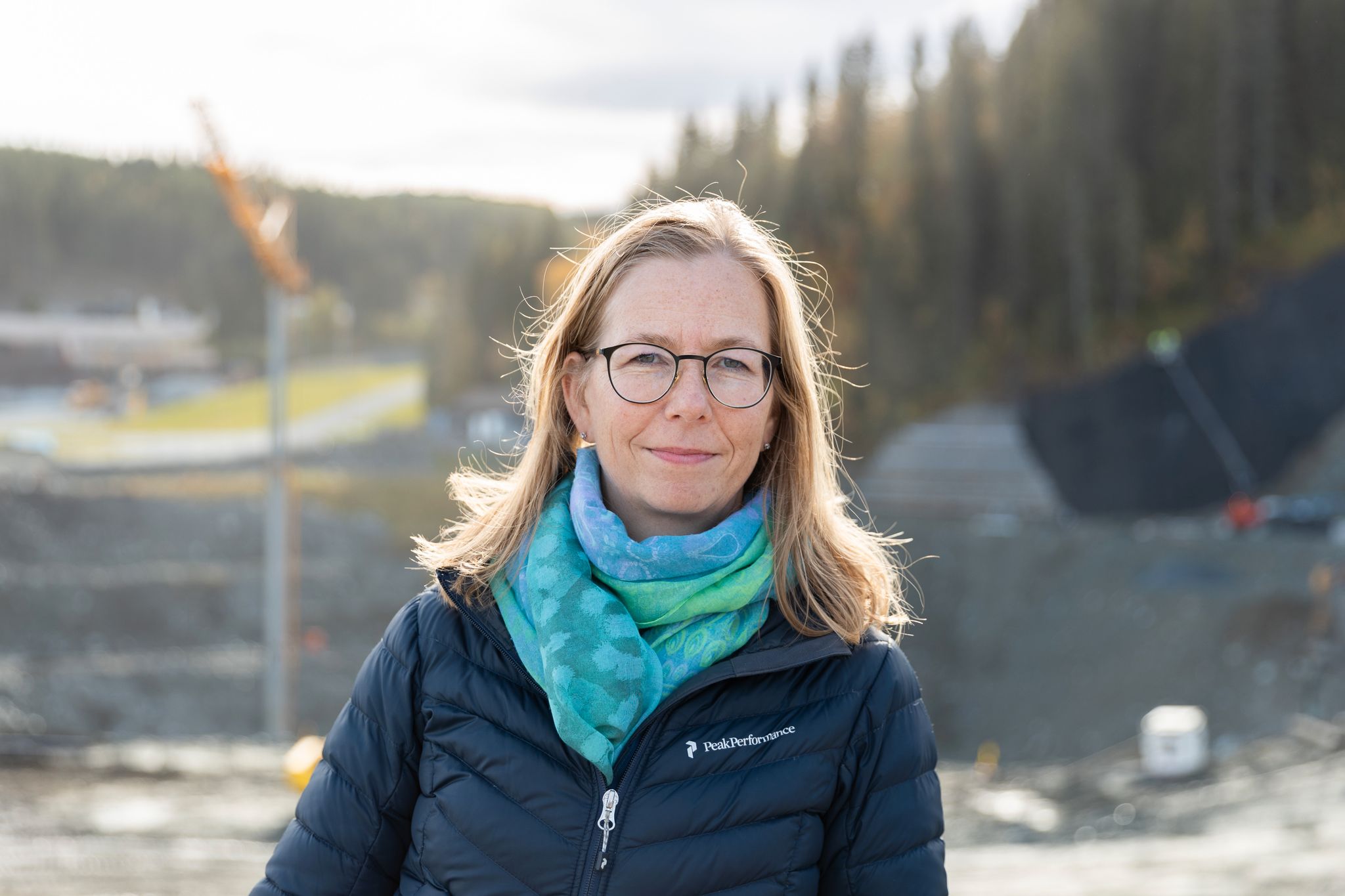 GRANÅSEN: – It affects us like everyone else.
Development director Mona Åsgård tells Adresseavisen when asked if the increase in the price of wood and steel goes beyond the development of Granåsen.
– For us, it means that we try to avoid steel where there are other alternatives. We choose what is most profitable based on the market situation.
– So you are looking for cheaper solutions?
– Yes.
– We hope that wood prices will fall again. There is still a while before we build something out of wood. However, we have already bought some steel. That is not all we can hope for. We also do not believe that steel prices will fall immediately.
There are several factors that can explain the skyrocketing prices. Among other things, the forests of Canada and southern Europe have been attacked by bark beetles, the global price level has risen, and there is heavy construction activity in some parts of the world. Nor does a global pandemic at the top help.
Adresseavisen has previously written about how this has affected home construction in Trondheim..
– I don't want to date specific numbers
Upgrading the facilities that will host the World Ski Championships in 2025 will cost around NOK 700 million.
Åsgård claims that as of January 2021, they estimated that NOK 45-50 million would go towards the purchase of steel and wood. About 60 percent of the sum is steel, while 40 percent is wood.
– How much more expensive will it be?
– I think it's too early to say anything at this point. Therefore, I do not want to come up with concrete figures at the moment.
– But will it be more expensive?
– Yes, it will be enough.
– We can't make up for it all
Åsgård says they have already implemented measures to save money:
– But we can't make up for it all. Something has to be built with the high prices out there.
– When do you know how much more expensive it will be?
– Not all the steel has been bought yet. Much remains ahead. Now it's mostly groundwork.
The development manager will not be surprised if there are reactions to the price tag increase.
– I do what the politicians have decided. We take steps to keep costs down, while building the plant as decided by political decisions, he says.
100 percent increase
Industry Director Aslaug Koksvik at Virke byggvarevarehandel says that timber prices have risen formidably over the last year:
– The price increase varies between different products, but on average they have risen around 100 percent.
Koksvik points to several reasons for the price increase:
– Both in Norway and other countries, many have renovated and built new ones during the corona pandemic. The demand has been greater than the supply and then the prices are rising. It is a classic market mechanism that has taken hold. The United States has also bought a part of the European market. We are part of a larger world market, which means that prices are affected by many different factors.
– Will prices continue to rise next year?
– It is difficult to predict what will happen, but we believe that we now see a possible peak. Prices are likely to fall towards the end of 2021 and into 2022. It is uncertain whether prices will return to the level they were before, but they are likely to decline.
– I don't see the game
Helge Runer, CEO of Norsk Stål, says it has been a long time since he saw a rise in the price of steel:
– What is happening in the steel market now is absolutely extraordinary. We haven't seen such a price increase in over 20 years. We are now seeing signs of a decline due to increased production capacity, but there is still great uncertainty about what will happen in the future.
– We have lowered our steel prices this month and we hope and believe that we will be able to keep prices stable. We may also see a slight decline towards the end of the year and in 2022.
Runer says that steel prices have doubled since January this year:
– And in some areas there have also been more than double.
Around NOK 25-30 million of the investments in Granåsen will be spent on the purchase of steel. The runes predict that the price has doubled, or nearly, since January of this year.
– The Granåsen development is part of the type of projects that are now experiencing large cost increases.
– It was as we feared
Åsgård says that at this time the development of Granåsen is scheduled:
– We are on track to be able to complete the installations during the summer of 2023, as planned.
This means that jumping and cross-country skiing facilities will be completed. The same goes for the biathlon part.
also read
Drama shattered Klæbo's dream at the World Cup – now the ski peaks are taking hold
Everything has basically gone according to plan so far. In total, the construction area is 125 acres.
– The basic conditions were what we feared. Smistadbekken, which runs through pipes over the cross country stadium, caused a lot of trouble earlier this fall when we started digging. Presumably this has been a problem for many years. But now we've possibly found the cause of the leak. Otherwise, there have been no big surprises, he says.
In just under two years, the plant will be finished. The first major competition on the ski jumping hill will already be Raw Air in March 2023. In the winter of 2024, it is ready for the test WC, before it begins with a championship in 2025.

www.aftenposten.no