JORDAL AMFI (Aftenposten): Grace Bullen led, but lost in the knockdown. Later in the day, the last chance for a bronze medal match also took place.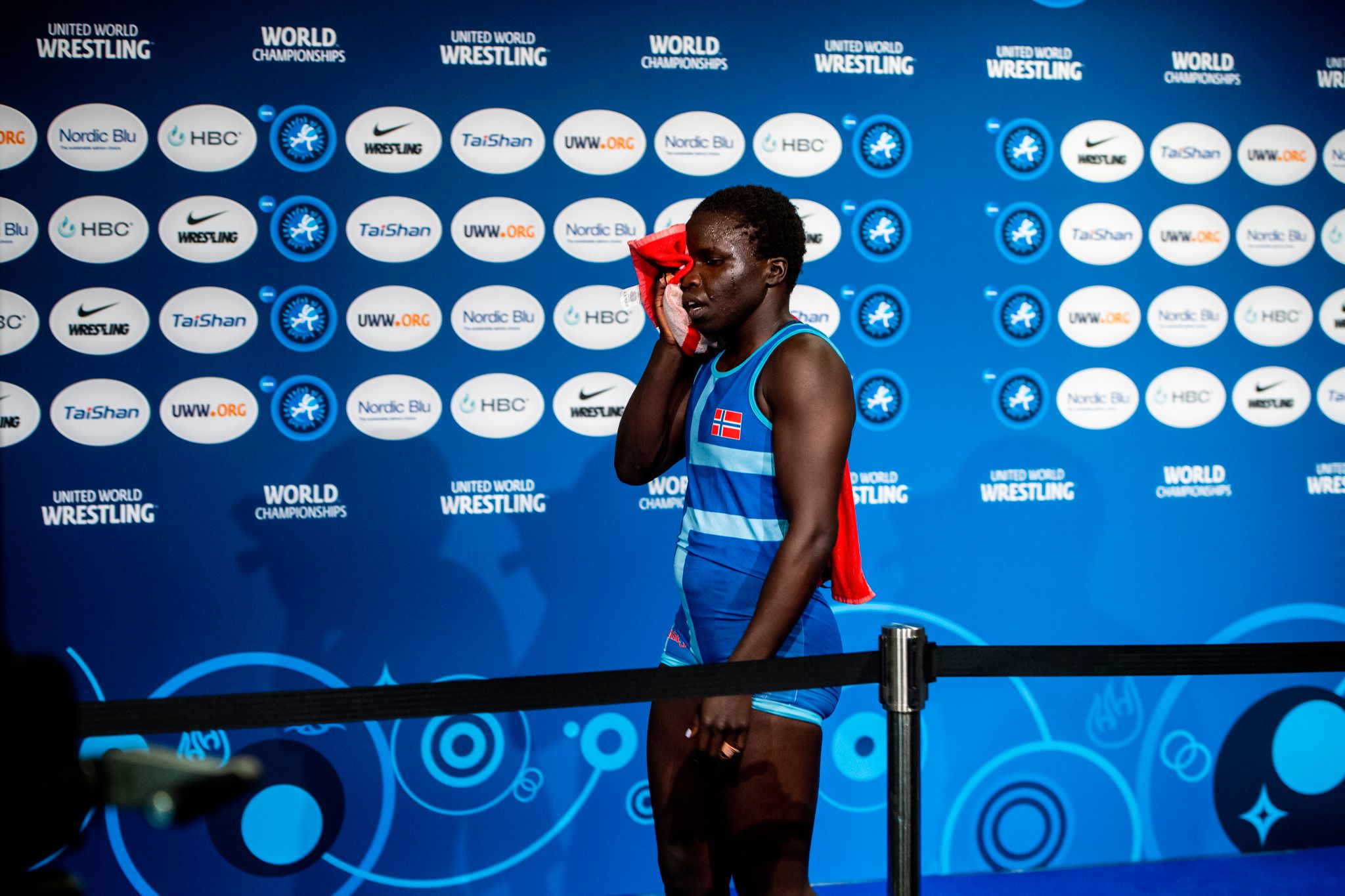 She clearly led. Grace Bullen would only come to victory and continue to fight for medals in the world wrestling championship at home. She had the lead at 10-2 and was just two points away from winning the game in a technical knockdown.
But it does not work. It was a fall victory for former world champion Linda Morais from Canada. Then the Canadian fighter who won the World Cup gold in 2019, had entered the match again and the position was 10-9 for Bullen. But then came the unfortunate move that led to the loss. He was only 49 seconds away from moving on.
Morais lost his next match. Had he advanced to the final, Bullen would have entered the tournament again on Thursday. Therefore, all hope was gone for Bullen.
The Norwegian exchange was disappointed. Very disappointed. So disappointed that there was never any talk of speaking to the media immediately after the loss.
Returned
After little more than half an hour of thinking about the wardrobe, he went out again. It was the kind, welcoming and smiling Grace Bull who was back. However, the loss was not forgotten.
– I knew he was a tough opponent, but I wish I could give more. In hindsight, I see that I could have done it differently. For example, he could only stand when he was clearly leading, he said later.
He received a blow to the head on the way. She is not ignorant of the fact that it had some significance for the outcome of the match, but she will not blame him.
– I know I'm better than this. I was the one who lost today's game.
Coach Gheorghe Costin was more confident this had an impact on her performance on the mat at Jordal Amfi.
– He hit his head, time ran out and then it was complete chaos.
The king came
As he stood under the bleachers of the beautiful new Jordal Amphitheater, he knew that not all hopes had disappeared. If Lina Morais had made it to the final, she would have had another chance to fight for the bronze medal on Thursday.
This is not how it should be.
In many ways, it was a very special match. King Harald, always interested in sports, was always present in the stands.
– It's quite big. I'm almost foolish to hear that he was there.
The day before, another Norwegian fighter had come out in the first match. Iselin Solheim lost and announced that this was the end. She resigned immediately.
Grace Bullen doesn't have such thoughts.
– Now I will spend some time with family, club and friends. We have worked hard to bring me here in particular. I enjoy wrestling. I've always done that. These have been tough times, but I have always managed to come back and see the light of this strange sport that we have.

www.aftenposten.no