Four years after his resignation, André Hansen was ready to become the first goalkeeper for the national team. Then came the inconvenient damage.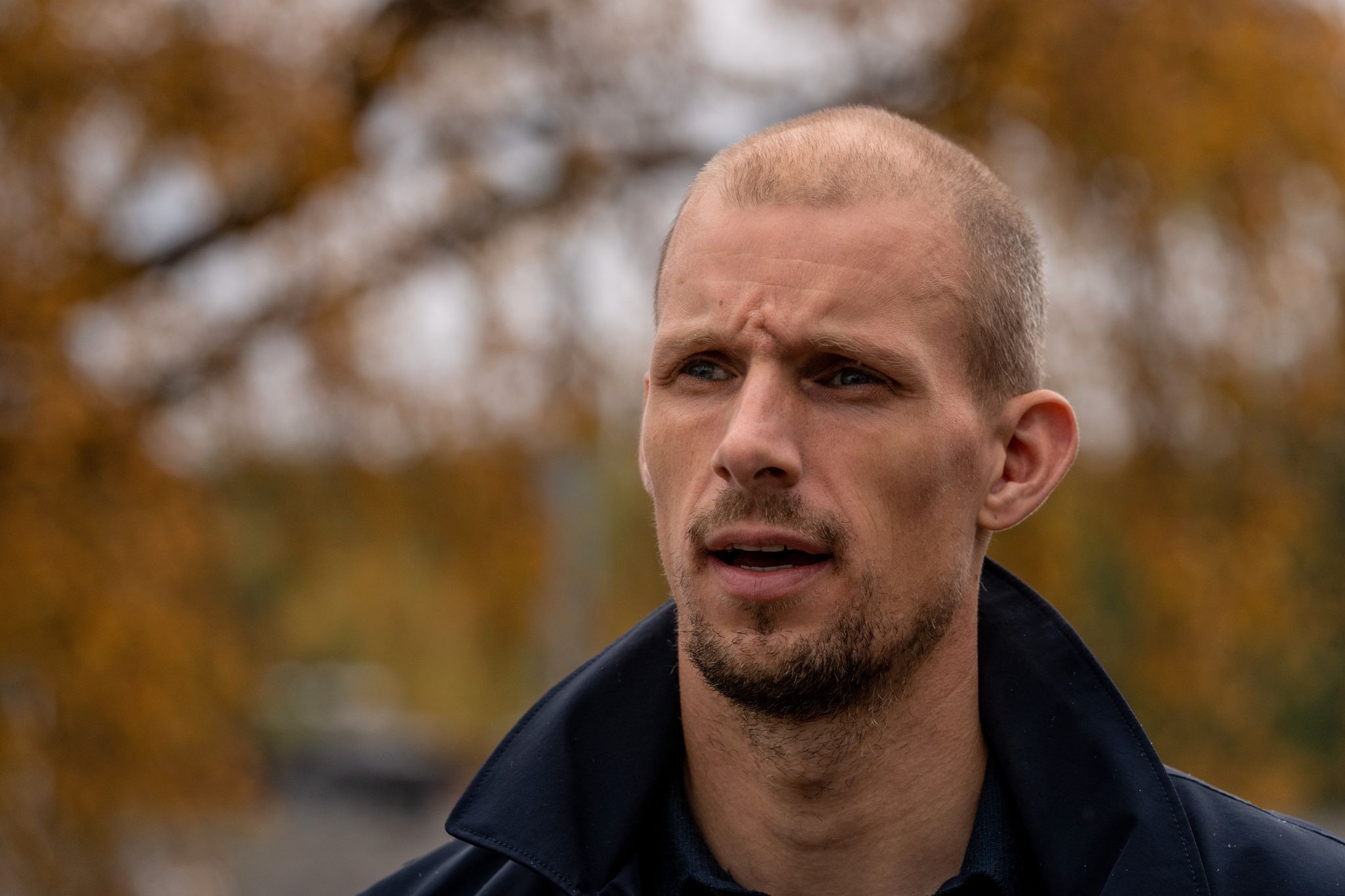 – Is rare. Now the circumstances were such that I was closer than ever to taking that place and making it my own, André Hansen tells Adresseavisen.
The Rosenborg goalkeeper trained alternately while his teammates had a play session in light rain. A knee injury he suffered against Mjøndalen in late November still bothers Hansen so much that he cannot play football.
The timing of the injury is extremely bad. With major internationals against Turkey and Montenegro awaiting next week, and the national team's first undisputed goalkeeper, Rune Jarstein, still ill, the table was set for the 31-year-old.
Almost four years after André Hansen joined the national team, he was ready to become the first goalkeeper.
– It's boring to think about that. It is one thing that I have already played 4-5 international matches this year, but no less important is that it is now approaching the decisive phase of the World Cup qualifiers. Personally, it's very boring, because now the opportunity was there, says Hansen.
– Did you see for yourself that this was a golden opportunity?
– Yeah, I don't have to get any stupider than I am. Now there are some games and weeks between this collection and the next. Hopefully I can get back in good shape and hit that door hard again, says Hansen, pointing to the games against Latvia and the Netherlands in mid-November.
I hope to get to Vålerenga
The goalkeeper says that he had received no signal from the national team leadership that he was destined to be the first goalkeeper.
– But again, you don't have to get any stupider than you are. I have almost always been the only one who has played. Rune has been away for a long time, Ørjan (Nyland) plays little at Bournemouth, Sten (Grytebust) has just left for Vejle. Very few have played soccer games every weekend, and that's usually an advantage, Hansen says.
Rosenborg fans hope to have the first goalkeeper back for the home game against Vålerenga on 17 October. Hansen cannot guarantee that. It is difficult for him to give a clear answer as to whether he can get to that battle or not.
– It is improving. We will do a test in the middle of next week to see how close I am to being able to fully train. It's hard to answer right now. We have a hope for that, and then I train to make it happen. But if it's a week or two, it will be the decision when we get that far, says the goalkeeper.
RBK's doctor, Reidar Due, tells Adresseavisen that the club will arrive in injury status within the next week.
– Has a difficult age
In December, Hansen turns 32. He has a contract that expires in the 2023 season. When the Oslo man joined the national team in 2017, it was with a view to having a chance for an adventure abroad. Since then, there has been limited interest from other clubs.
The RBK goalkeeper has previously said that it is becoming unlikely with a stay abroad, and now he does not seem convinced that it will happen.
– If you do good performances at the highest level, which for me is currently the national team, then you don't need to be a rocket scientist to understand that it can arouse interest. At the same time, I am in a difficult time and it seems that business is becoming more and more important. It should be well done to make money with me in three years. If you had been given a chance it would have been that you are so good in terms of quality.
– I thrive very well here. Now we have the challenge of getting back to the top. It seems difficult this year, although we will never give up. With the loss this weekend, it got even tougher, and then three years went by without precious metals. We'd rather not be aware of that, Hansen says.
– Does three years without trophies make you want to try something else?
– No, not really. It does not stand or lean over it. I had no problem with someone coming up from here and telling me that "now we are starting a three-year project. This is how we are going to do it. Expect it to take some time, but you will see a development over time. ' But something that makes sense must be presented. We can't just hire someone now that Åge is giving up and saying "now we will win gold again next year," says Hansen.
P.S. The three goalkeepers for the Norway team are Sten Grytebust, Ørjan Nyland and Viljar Myhra.

www.aftenposten.no