The Labor Party and the Socialist People's Party have promised a reform of confidence in the public sector. KS fears there is little real freedom for employees when parties also want to impose more national demands on municipalities.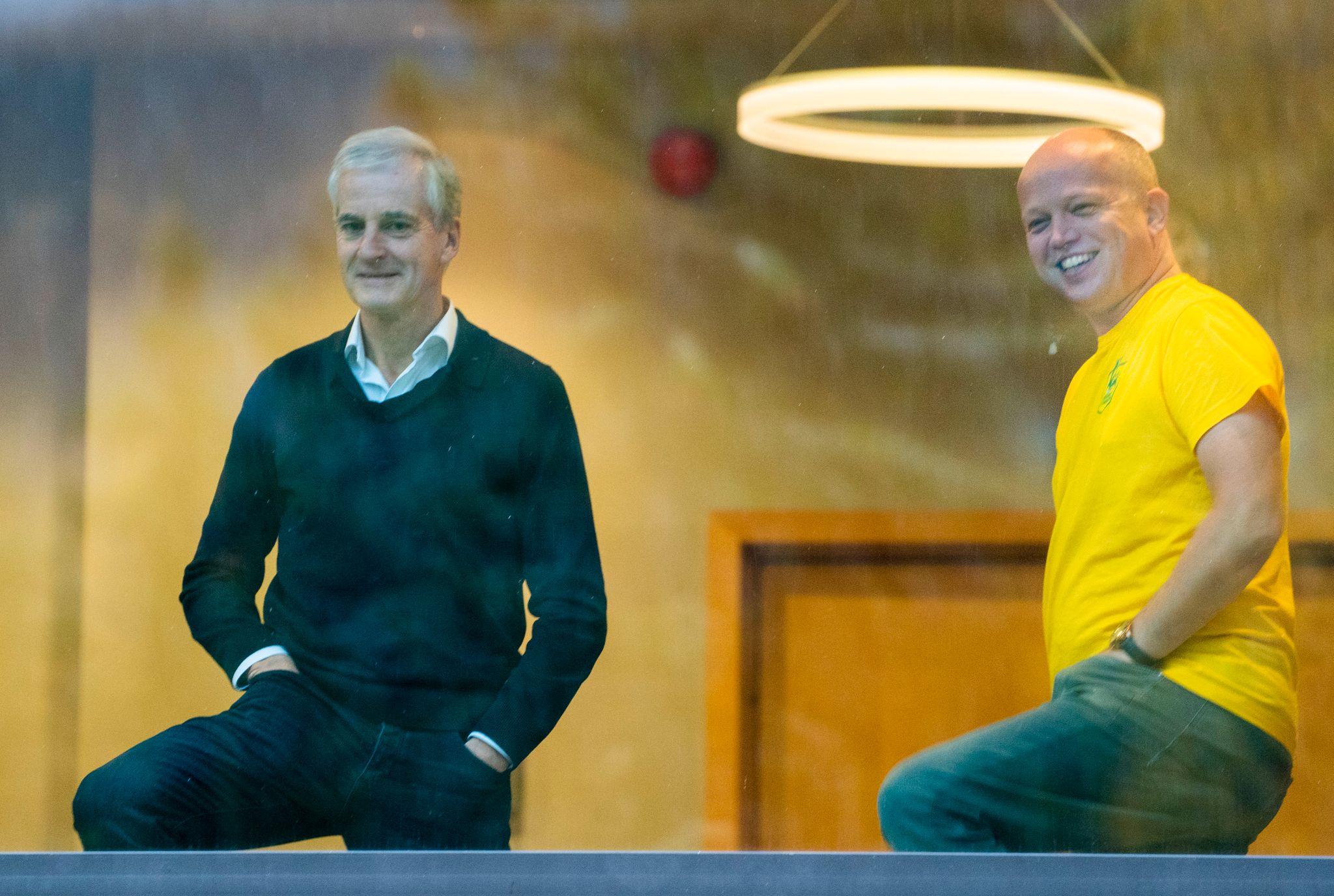 Less reporting requirements and more codetermination for, among others, teachers and employees in kindergartens and in the health sector. It has been an important promise from both the Labor Party and the Socialist People's Party in the election campaign. They promised to introduce a reform of the trust in public welfare services. The same goes for SV, the Støre government's preferred partner in the Storting.
Now the Norwegian municipal interest organization KS is shouting a warning. They believe that the red-greens are missing the most important premise for such reform.
Accumulated by the demands of the government
– We see that a lot of attention is paid to the trust and freedom of the individual employee. But a trust reform should give municipalities greater autonomy if it makes any sense, KS leader Bjørn Arild Gram (Sp) tells Aftenposten.
He says the many state requirements for municipalities go a long way to requiring employees to register and report so much.
– This connection is little problematized by the parties, believes the leader of KS.
Grandma is concerned about how much freedom and confidence will be left in the confidence reform. Because the three red-green parties have also adopted elements of the program that KS believes imply less trust in municipalities.
The Labor Party wants to introduce a national staffing standard for the school health service. They will also have national requirements for extracurricular program content (SFO / AKS). Emergency anti-bullying teams should also be established in all municipalities.
Sps requires that 50 percent of employees in kindergartens must be kindergarten teachers and 25 percent skilled workers. They will allocate funds for a municipal escalation plan for mental health. They are also demanding that the use of public consulting be drastically reduced.
SV will introduce staffing standards in the care of the elderly. They will also have an indicative staffing standard for child welfare. They will legislate free leisure activities for all children and young people. Schools must have binding action plans against sexual harassment.
Matters of the heart devour freedom
– There are good themes and intentions all together, but what about total freedom? Grandma asks.
He considers that it is the freedom and room for maneuver of the employees that must give way, when the duties and rights are detailed in more and more areas. To give employees more freedom, the detail management of the state must go down.
– All the paperwork, all the control and all the counting edges, come from something, and that's all a matter of the heart, he says.
Gram says that several studies in the last 20 years have shown that municipalities have imposed themselves with increasingly detailed requirements. In the past eight years, municipalities have also been subject to extensive staffing standards in schools and kindergartens. Furthermore, users have been granted various individual rights in various areas. They must be monitored.
He believes that staffing regulations block municipalities' ability to prioritize and solve tasks in more innovative ways.
– Aren't state guidelines and staffing standards good to prevent excessive differences in municipal services?
If you want to be confident that employees solve tasks, they will be solved in different ways. It is in the nature of things. The more detailed the management, the fewer opportunities it will have to find other ways to solve tasks, he says.
Promise to listen to the municipalities
– KS and municipalities will be consulted on how a fiduciary reform should be designed.
Stein Erik Lauvås, spokesman for the local government in the Labor Party, says this in a comment.
He does not agree with the red-greens speaking in two languages ​​when they promise fiduciary reform, at the same time that they want to introduce even more state guidelines to municipalities.
-I think it is not right, because we are very concerned about municipal self-government, he says.
Sp communications manager Lars Vangen says they will not comment on the matter while government negotiations are ongoing.

www.aftenposten.no