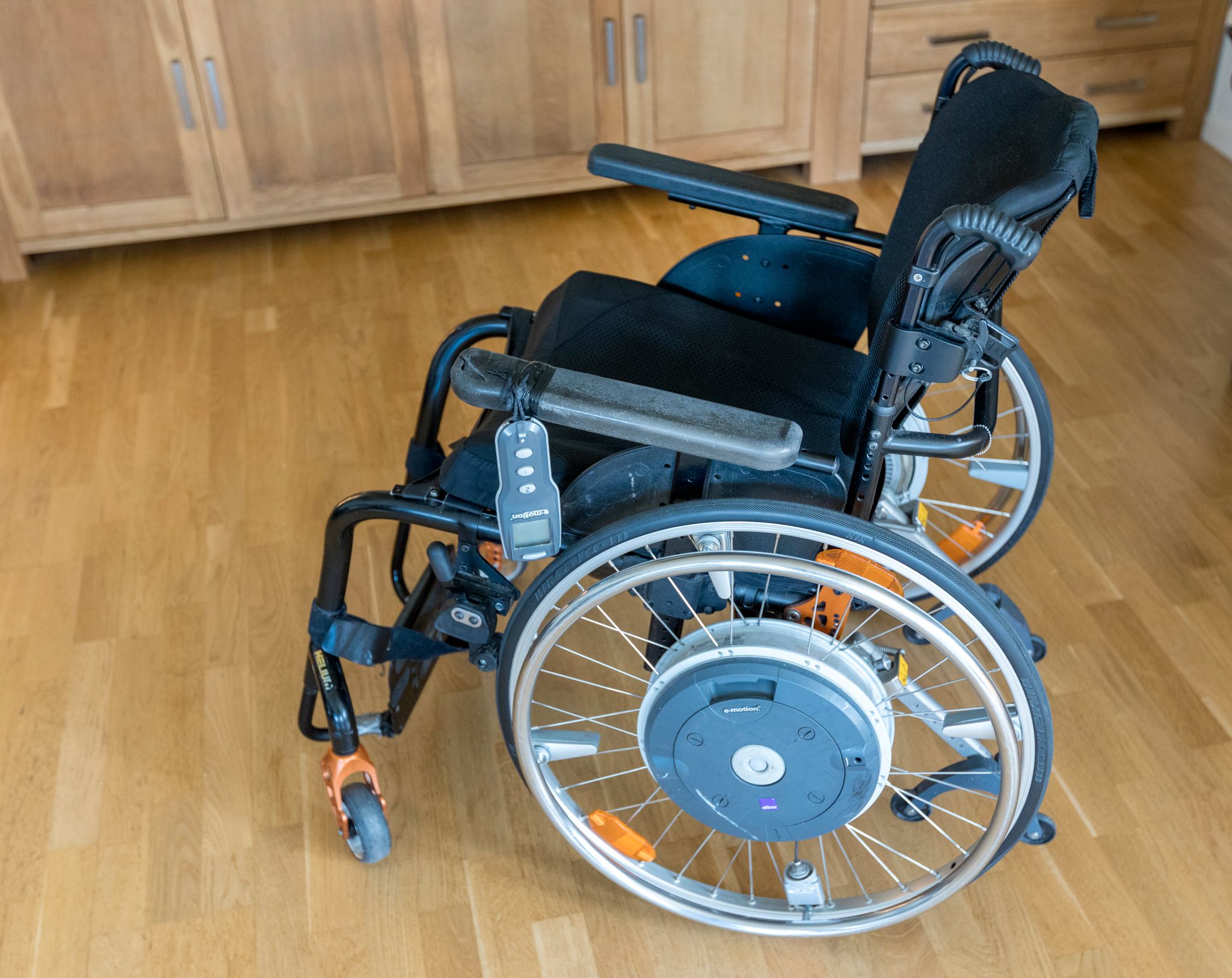 The only time I took a shower was like a spa experience, since it had been so long since the last time. But the joy flowed with the bath water.
Chronicle
This is a chronicle. Opinions in the text are the responsibility of the writer.
It was a surreal experience when I got injured and ended up in a wheelchair temporarily. Suddenly I became addicted to home delivery.
And suddenly I was only able to use one room in the house. I call it "my bedroom".
This room is at the same time an office, kitchen, dining room, living room, bedroom, bathroom and toilet. The phone is my security link. I have it in a white duffel bag around my neck.
Decision-driven care
The day has variations on fixed themes. The pillows are no longer for decoration, but in motion to mobilize the muscles of the legs or back. Wheelchair, pulpit, work chair. I shift and push, over and over, like work, but then I also get movement.
I plan the day from the perspective of a wheelchair, which I can influence.
"We can clean the dishwasher, but never take it out again," someone from home delivery told me. Added: "Unless a different decision is made." And: "We can do it anyway, if we have time."
At the hospital, the physical and occupational therapist told me what I was entitled to when I returned home. How will I manage? is my main thought. I am not ready for decision-based care.
Wait, doubt and uncertainty
It's 11.17 a.m. and no one from the home service has arrived yet. The appointment is to come at nine and make the bed, flush the toilet, give me a jug of cold water and have breakfast. They don't need the latter anymore, I manage to get to the kitchen myself. This is because the door handles are set on an inclined board, so I can walk over them with the wheelchair.
"We can help you wash your hair in the kitchen sink on Tuesday morning," he says to himself. But when Tuesday comes around, he forgets.
An element of uncertainty is, by the way, when the first visit of the day will be. Although it is said that it will happen at nine, the earliest has been at 07.50. So it is important to have gotten up on time.
I adapt to the timed service, so I don't have to listen to other users waiting
I have it as a child, waiting and watching, and I believe it will happen. But waiting makes one start to doubt. Maybe today I don't want to wash my hair anyway, because nowadays a hair wash requires what little extra energy I have.
You get used to meeting other careless ones, to a cat washing itself on the edge of the bed. I still hope to find the right nurse who can make the decision that I am entitled to a shower. But I have no authority. I can only thank and be patient. Don't date anyone.
Only at 10.15 does someone arrive whom I had not seen before. Without excuses. Hen doesn't mention hair washing.
All that matters is time
One of the home delivery services, I don't know who he is, calls me on a Wednesday.
I have asked if I can shower in the other house on my property, where there is wheelchair access. The caller just wanted to let them know that they couldn't offer it to him. It will take too long, because you have to have two pieces to raise and lower the wheelchair. As if there was an agreed permanent need for care.
Is that 20 or 30 different from the home delivery that have been here so far? It's vacation time, that explains something.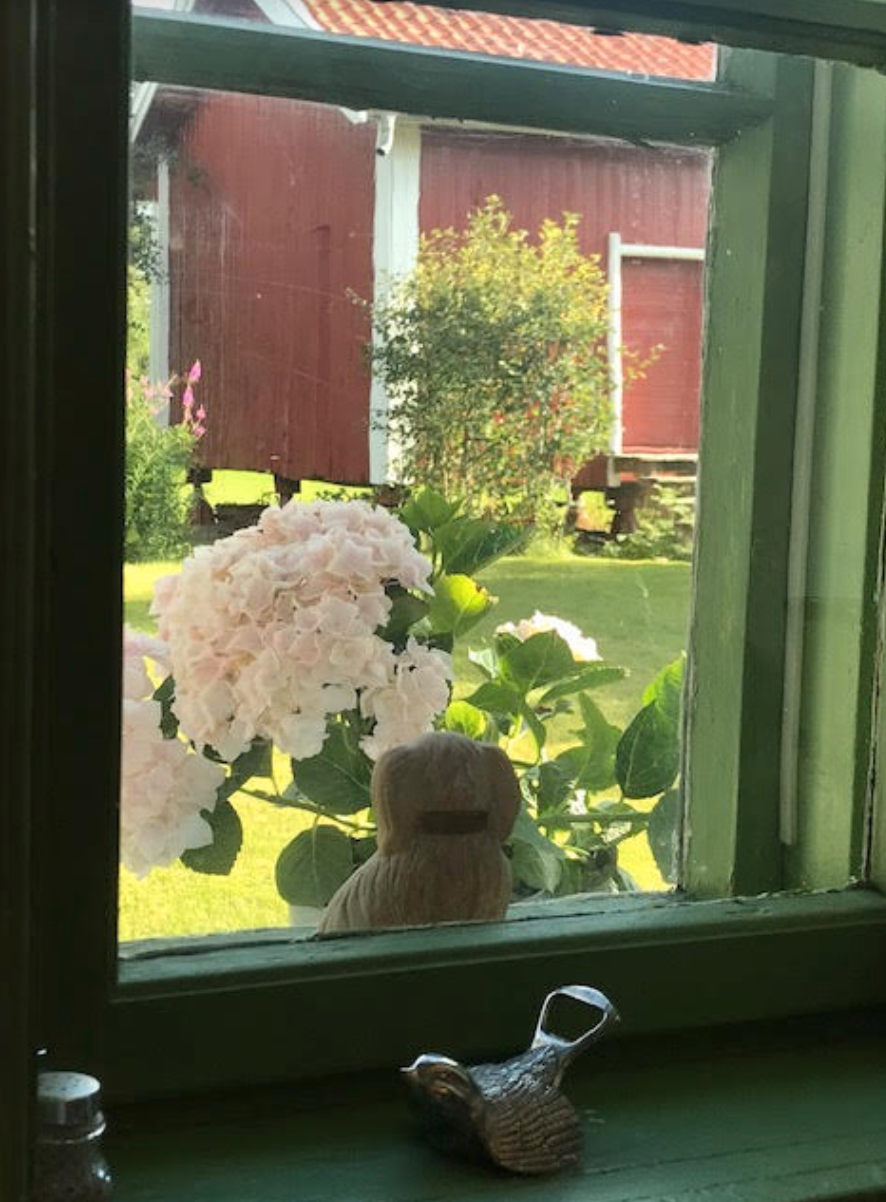 Photo: Private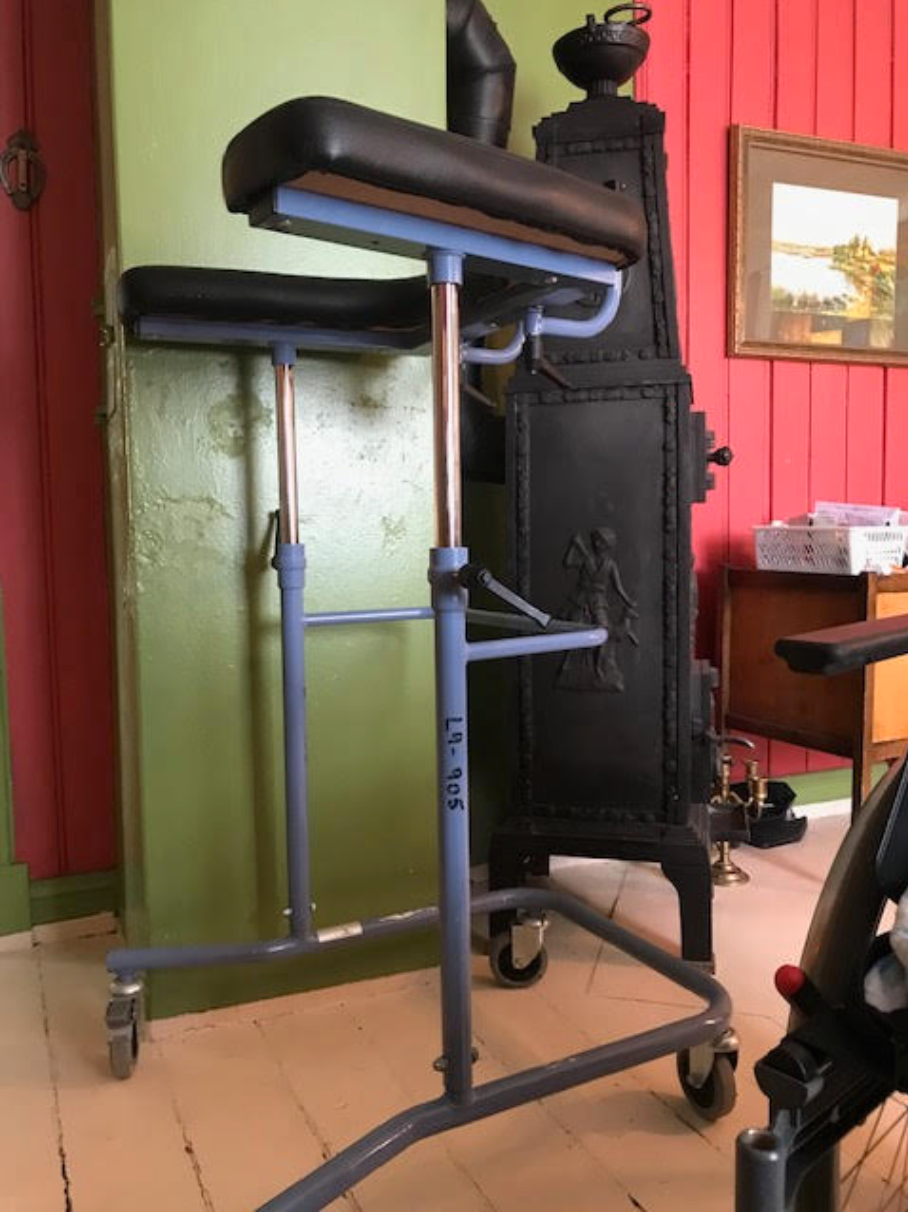 Photo: Private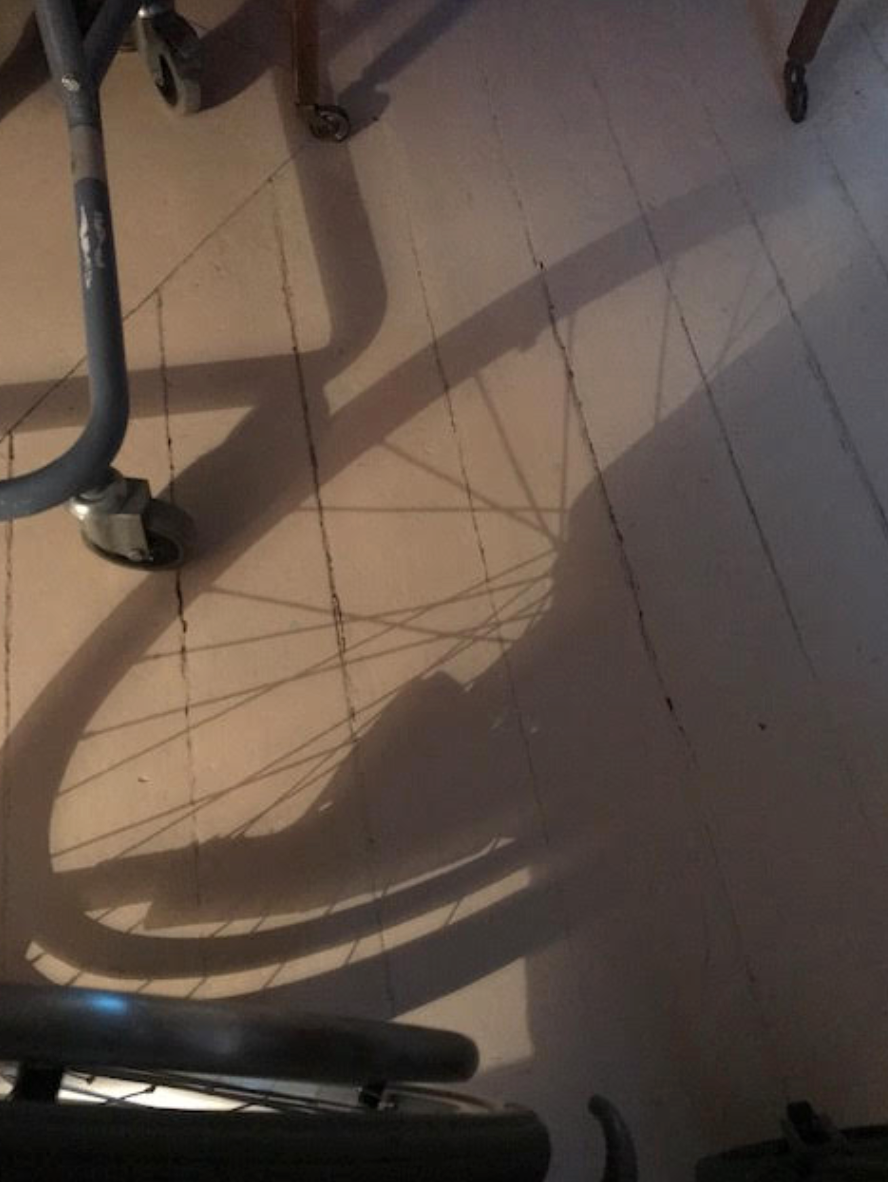 Photo: Private
Older home training has its challenges with high thresholds and different door widths.
One of them has given me the good feeling of equality. One is good at imagining what you might need in practical care, before you say it. You sit down and talk to me, without spending more time than the others. One that I have the same taste in music as.
And then there are everyone else.
What they all have in common is that they are concerned about the time they spend. If I save them for a visit during the day, there will be no reservation fee. I had the vain hope that the time I had saved them could be used, for example, to shower.
A life as a burden
I adapt to the timed service, so I don't have to listen to other users waiting.
It would be a system failure if I don't get food. But the way I get the food is probably unrecorded. It's a system failure if they don't come and put me on blood thinners at night. It's a system failure if they forget about morning care for a patient in need, but no one asks when they come in the morning.
The only time I took a shower was like a spa experience, since it had been so long since the last time. But the joy flowed with the bath water.
Because "this was an exception," he told himself before I had dried up.
Decisions are an equal burden. I am a burden. I feel like I'm the weaker part here. It is something as natural as a shower that is needed to make a user or patient happy and satisfied. Couldn't one day of the week be the different day, governed by the individual needs of the users?
An older person who feels a burden, possibly die faster? One less charge.
The home has become an institution
The house is not exactly neat and tidy for the guests. It's actually a stressful situation, but I don't know. Service dependency overshadows other emotions. I have to stay with them, they are my new "friends".
My house has become an institution. You are not invited to go through more than to help me. Looking at someone else around them, I can't get rid of the idea that they do it out of curiosity, even if they are spontaneous or forgetting themselves.
Service dependency overshadows other emotions
The head of the home care service calls me and says that the final answer to whether I am offered a shower is negative. It's interesting that it feels like a positive response, just because she speaks to me in a respectful and polite way.
But when taking a shower is considered a general right, I think that the user himself or a family member should be able to participate in that process with their arguments. By giving and receiving, one could have come up with a shower solution, and not just a bath gel offer, something I can do myself.
It's not an easy job, but still
I wonder when I will be able to walk normally again.
In the kitchen, I turn the wheelchair perpendicularly over the newly placed threshold in my office. It has been more than a month since I had access there.
I read that the cooperation reform gave the municipalities the responsibility of ensuring the need of the inhabitants of health services, so that the growth in the use of hospital services was less. The aim was to make the aid better and more effective. It should contribute to the improvement of public health. Did it happen?
It is certainly not easy to work in home service either. They will probably have to reboot each time they walk out the door and get close to someone else.
I do not think it is one of those who demand a lot. But I react when one of them puts on gloves upon arrival, and first takes the bucket from the toilet, empties it and washes it, then cleans the bed with the same gloves on, and then goes to the kitchen and picks up clean glasses to drink, which They are raised on the edge with exactly the same gloves.
So I don't know what to think, but I'm sorry. It would not be appropriate to work in a cafe, but you will "only" treat sick people. Fortunately, this person is an exception.
Don't forget the feeling
The day five weeks have passed since I took a shower, someone from home delivery walks through the door at 08.10. I am not done with my morning care. Understand that it is not popular that he came so early. But he chose to come see me early, he says, rather than maybe not until 11 o'clock, because he was going to a user to take a shower.
I have to write that, I think. When he's gone, I start to cry.
That I do not take a shower is a subjective feeling that I will not forget
"I'm having a good time today, so I can help you with something," I overheard one Saturday morning. Give hope. It also softens getting to know yourself better. It only takes time since there are so many.
I become more forgiving over time. They become people, like colleagues or family members. Even if he doesn't do homework sometimes or you have to remind him, forgive. I seem to have found the tone with most people, but I am also in a situation where I have to find myself.
But not taking a shower is a subjective feeling that I will not forget.
No participation, no anchor
What is considered a deviation?
I think it is a discrepancy that I have not showered in almost six weeks, that nobody is interested in finding a solution. But from a global perspective, of course, there is nothing to shout about. I'm not starving, I'm not thirsty.
Written information from the home care service indicates that "they can attend to basic daily needs, such as personal hygiene, as decided."
It says nothing about user participation or anchor rights.

www.aftenposten.no