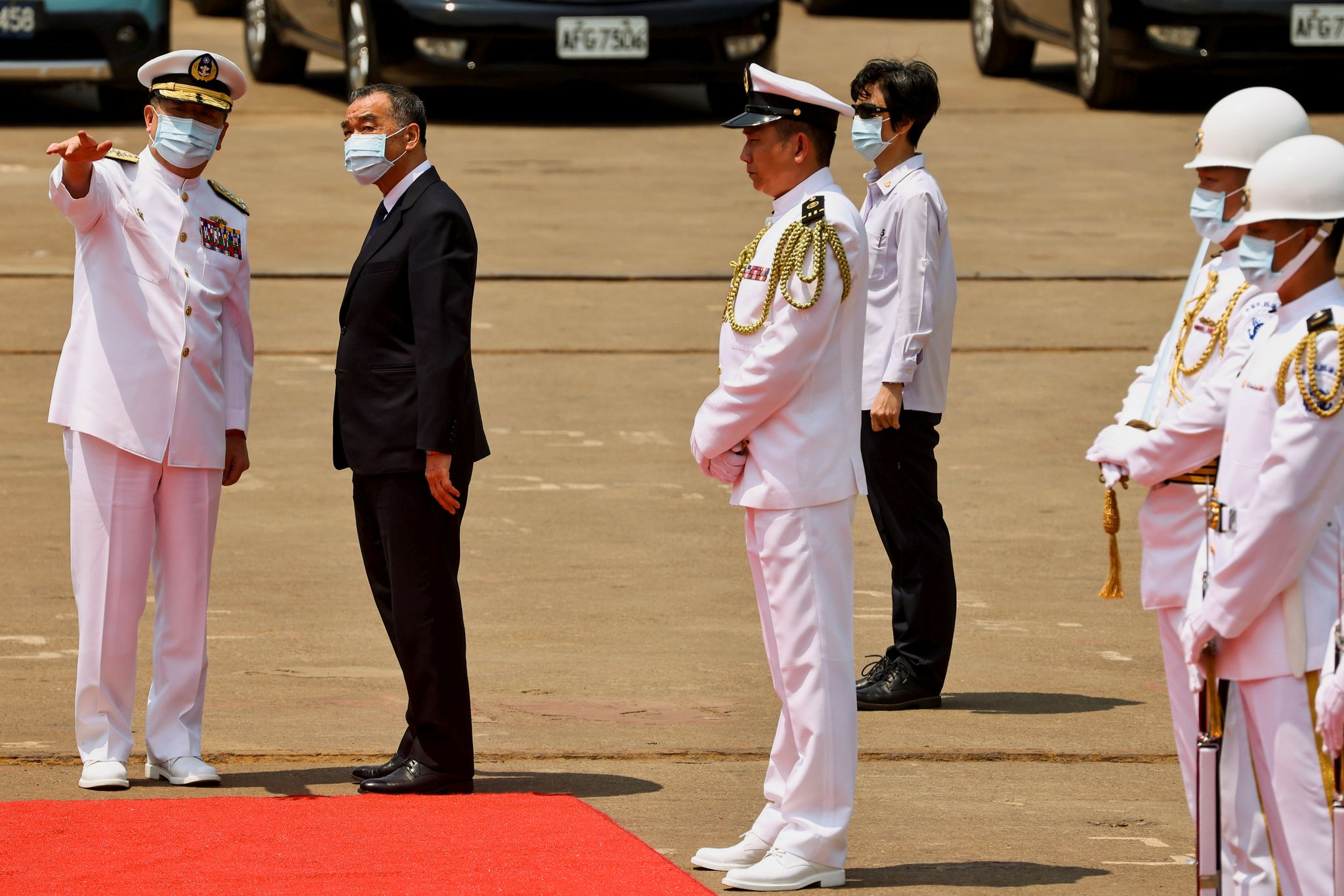 – Is there an area where there could be quite a serious big war? It is around Taiwan, says the expert.
Relations between Taiwan and China have cooled well below freezing. In recent days, a record number of Chinese aircraft were registered in Taiwan's air defense zone.
The two are older brother and little brother in a conflict of years. Taiwan closely protects its independent government. China considers Taiwan a rupture and claims the island.
A total of 150 Chinese aircraft have made cruises from Taiwan in the past four days. Taiwan reports harassment but has not opened fire, news agency says Reuters.
Taiwanese Defense Minister Chiu Kuo-cheng claims that by 2025 China has the military capability to invade Taiwan. He believes the relationship between them is at its worst in 40 years.
China is trying to send a signal, says Øystein Tunsjø, a professor at the Department of Defense Studies.
– China tests Taiwan's responsiveness. At the same time, they also signal a military will and capability that threatens Taiwan, says Tunsjø.
China fears losing face
He believes that China is showing strength because they want to dissuade Taiwan and the United States. At the same time, China fears losing face.
This has been the case since China in the mid-1990s worked hard to ensure that a presidential candidate who spearheaded Taiwan's independence did not win. Then China fired rockets that landed in the sea near Taiwan in an attempt to scare people into not voting for him.
Still, Lee Teng-hui won and showed strength. China's military threats against Taiwan also affected Beijing because the United States decided to support Taiwan militarily during the 1996 Taiwan crisis.
"Since then, China has worked around the clock to make sure it never happens again," says Tunsjø.
Tunsjø believes that the risk of not succeeding in a military invasion of Taiwan means that China will not dare to attack the island for 10 to 20 years.
– But that doesn't mean they can't decide to do it next year or next week, says Tunsjø.
Fear of superpower rivalry
Tunsjø is not convinced that the relationship between the two is at its worst in 40 years, as the Defense Minister claims. He is more concerned about the repercussions of the conflict on the rest of the world.
– There is almost no doubt in the world that it is more important than Taiwan, he says.
– We now face a superpower rivalry between the United States and China. And if there's one area where there could be a big, serious war, it's around Taiwan, he says.
He also believes that the United States fears that the PLA, China's defense, will establish itself in Taiwan.
– Taiwan is strategically important to the United States. It is in the interest of the United States to prevent Taiwan from becoming part of the People's Republic of China, Tunsjø says.
Protest against the French visit
China's complicated relations with the outside world over Taiwan came to light on Wednesday in another case. Then a group of French senators arrived in Taiwan. The group was led by a former defense minister.
The Chinese embassy in Paris has strongly warned against the visit. It will damage relations between the countries, France was clearly told. The French Foreign Ministry noted that French elected representatives can choose where they want to travel.

www.aftenposten.no