Telia has many problems with the mobile and fixed network. It is unknown how many customers have been affected.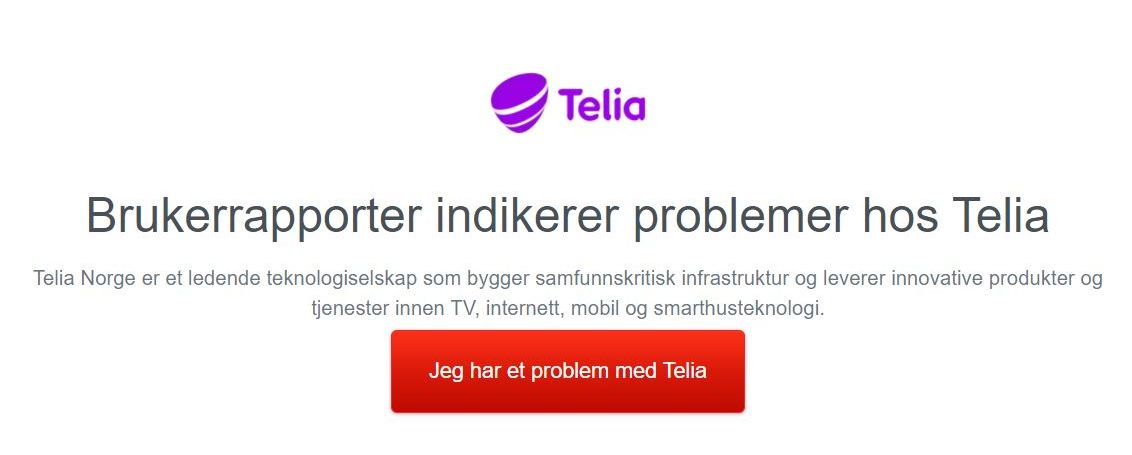 – We currently experience that some of our clients have problems with our mobile and fixed network. We are working on troubleshooting and hope to resolve the issue as soon as possible. We apologize to the affected customers, says information manager Daniel Barhom at Telia to VG.
– How many clients are we talking about?
– I can't answer that.
– Do you know that Telia also has challenges outside of Norway?
– I cannot confirm that, answers Barhom.
Tech Expert: – Disturbing
Telia I had problems with the landline Monday night this week, but reported Tuesday that the bug was fixed.
– This is the second time Telia has fallen in a short time, and this is starting to be disturbing, to put it mildly, says the city manager at the Coxit communications agency and technology expert Magnus Brøyn.
He is at a technology and human resources conference in Vilnius, Lithuania, where, according to Brøyn, they also do not have a mobile network.
– It is clear that this is something that affects basic tensions, like when Facebook had problems with the underlying network between data centers. There is no reason to believe this is connected, but Telia had problems around the same time, says and continues:
– Now it's happening again. Not only in Norway, but also abroad. This shows that the problems are probably quite extensive. Because there is no automaticity in this type of drops that also affect subscribers abroad.
However, Brøyn will not begin to speculate about what happened.
– There is something that the last days have taught us, is that it does not make sense to start with the great conspiracy theories.
Østfold: Notification of broken fiber cables
The Downdetector website has received more than 2,000 bug reports from Telia customers across much of the country.
On the Telia website, those who log in will be greeted with the following message:
"We have problems with Telia.no at the moment, so you will now see a simplified version of the main page. Fortunately, the online store is in order» »
The company has a total of more than 480,000 broadband customers in Norway.
Telia customers in Østfold were notified Thursday morning of a major fiber break in the area that has affected both TV and Internet services.
– There are five fiber cables that have been smoked in connection with the drilling of a highway, Telia wrote to these clients. New messages arrived Thursday afternoon that E6 needs to be shut down temporarily to correct the bug and that this will happen on Friday night.

www.aftenposten.no