Lennart Grill is confident that he will get up after the mistake in Mjøndalen.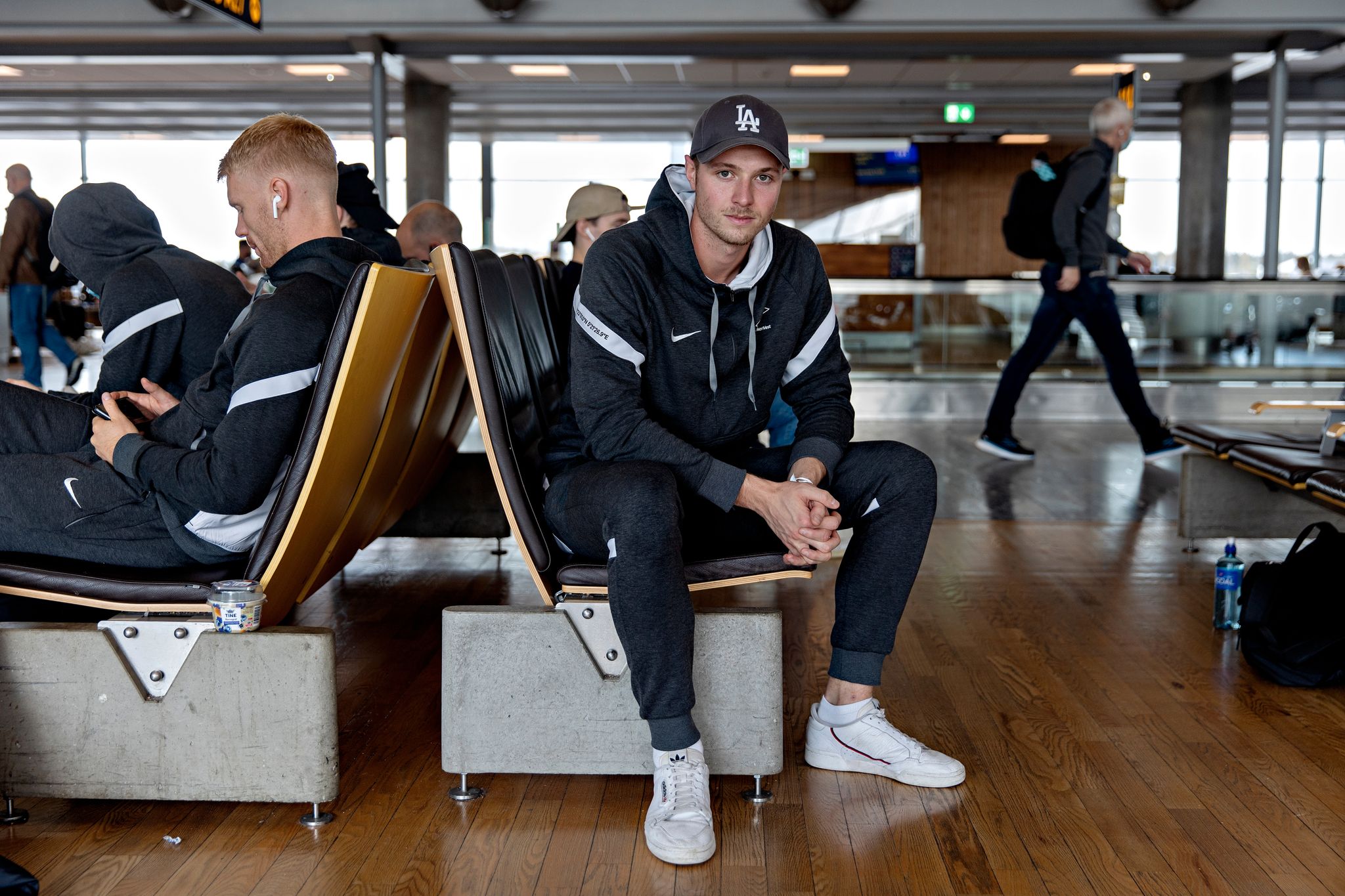 – It's important that I don't start fighting with my head. Gotta get ready up here, says Lennart Grill, pointing to his head.
Brann seemed to finally be able to get his first victory in Mjøndalen since 1975, but a quarter of an hour before the end he exploded. The home team made a long pass that landed at approximately 16 meters. Grill came out furious, who boxed the ball.
In the seconds that followed, Brann had the utmost bad luck. First, the ball hit directly at the feet of a completely depressurized Mjøndalen player. Then current Mjøndalen player Lars Olden Larsen shone with an exquisite lob on the crossbar from 20 meters. Therefore, it was 1-1.
– It was a Grill mistake, says Joacim Jonsson, Eurosport football expert.
Before he is quick to add that this is the price to pay for having an offensive goalkeeper:
– In the long run, I think Grill wins playing like this. For defenders, it's nice to know they have a goalkeeper who takes care of them, says Jonsson.
– The question now is how Grill responds to what happened, if it becomes less offensive. I think he will lose more at that if he becomes passive and advances, continues the Swedish football expert.
– Errors are natural
With the game at a distance, Grill is clear that he should not be swayed.
– The most important thing as a goalkeeper, especially when you are young, is to get up after mistakes. I made a mistake, but it's natural for a young keeper, says Grill.
– The worst thing that can happen is that I become passive, but I will not be, emphasizes the German.
At the end of the summer, Brann borrowed Grill from Bayer Leverkusen, Germany's second-best team. The 22-year-old has been described as the best soccer goalkeeper in the nation, but he's in Bergen to buy playing time.
– The barbecue is not fully trained. That's why we've been able to borrow it, says Eirik Horneland, Branns' coach. He says he trusts the Grill will handle the mistake well.
The German's debut came in a training match against Sogndal a month ago, then lost the ball in goal. Since then, he has played hard and Brann has scored points, before the next big mistake of "scoring goals" came against Mjøndalen.
– Grill is a very modern goalie, and what he faced is that he is offensive and modern, says Horneland.
Part of the modern game of Grill goalkeepers is that he often gets involved as an additional outside player when Brann, for example, has to play under a lot of pressure.
– It's comforting that you have two good feet. Create calm in our constructive play, says Horneland.
This is also what Grill is interested in. He believes that a safe pass for him rather than a riskier pass in the future may make sense, even if the focus is on playing in the future, he emphasizes.
– When we are under great pressure, I can play a role, says Grill.
Crazy supporters
Before Grill went to Leverkusen, he was responsible for the downfall of the giant Kaiserslautern in the 3rd Bundesliga. At times there was great pressure from 30,000 fans, often disappointed, in the stands. When Brann fans showed up and filled in a short side in Mjøndalen, Grill had a positive memory of the time in Kaiserslautern.
– The fans were very good, says Grill, who can remember situations with expectant and a little crazy fans in Germany. It puts things in perspective for him now that Brann is fighting.
– In Kaiserslautern there were many situations with a lot of pressure. But when it comes to fans, I see it very positive that people care, says Grill.
Branns' new goalkeeper was also the subject in the previous episode from the Ballspark podcast. BT's Erik Huseklepp believes that Grill has excelled with a few mistakes, but that the 22-year-old's skills on the feet and on the pitch continue to be of great help to Brann.
– All the teams that want to push Brann high are now struggling to do so because Grill sees that when teams go high and try to block Brann, he manages to help a running back who is free, for example. So immediately a press joint has passed, says Huseklepp.

www.aftenposten.no