BERGEN (VG) Former biathlon queen Liv Grete Skjelbreid felt so badly treated by management and other Norwegian athletes that she resigned already after the 2002 Salt Lake City Olympics.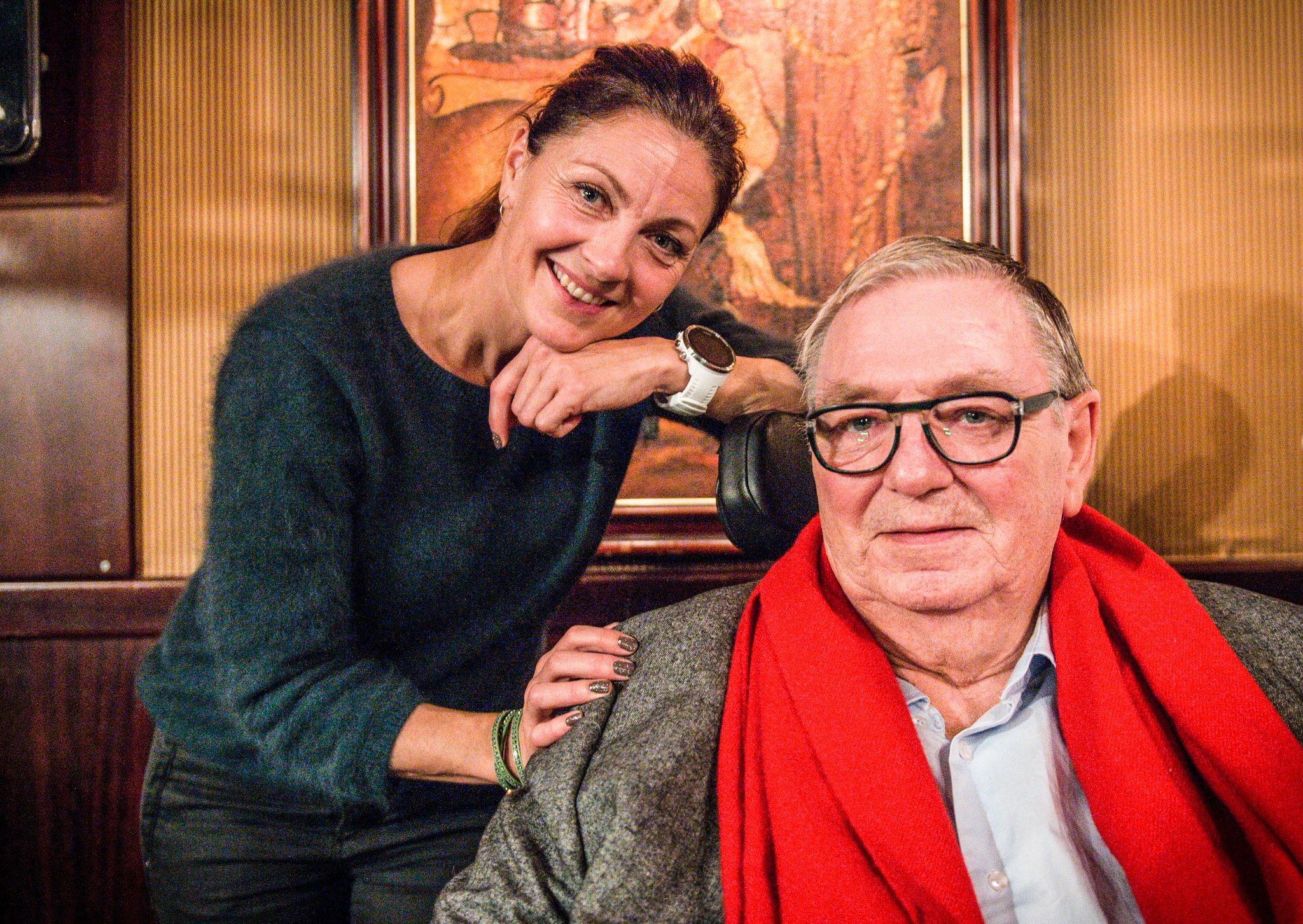 Aftenposten collaborates with VG-sporten. Therefore, as a reader of Aftenposten, you also get articles and services created by VG.
– I could not continue in a place where I was not welcome. It wasn't pretty at all, says Liv Grete Skjelbreid in Jacob Lund's new book released today in Bergen, "The Sponsoring King."
She chose to continue for another four years before ending a fantastic career. The rescue was Jacob Lund. We will come back to that.
Liv Grete Skjelbreid's problems arose when she fell in love with Raphaël Poirée, the French biathlete who was a tough competitor for the Norwegians. In the book, Skjelbreid says that various members of management, as well as professionals, were very critical of her after the relationship became known.
There was talk on the hooks about "sleeping with the enemy" and that France could get information about Norwegian training methods and so on.
Liv Grete Skjelbreid does not hide the fact that the opposition she experienced both from her closest members in the leadership of the biathlon association, and from some athletes, led her to plan to leave Salt Lake City in 2002. She felt she was unwelcome. in the national team together with her husband, it appears from the book.
After getting pregnant and giving birth to the couple's daughter, Emma, ​​it seemed her career was over. If she was going to train, her husband and kids would have to come together.
– Therefore, I had no other choice. It would, or had to add, Skjelbreid is cited in the book that Lund has written together with author Jørn Lekve.
The rescue was Jacob Lund, who had been upset by the behavior of some practitioners and the leadership of the union. The then head of DNB sponsorship contributed money that gave Skjelbreid the opportunity to train and be a mother at the same time.
Liv Grete Skjelbreid tells VG that without the support of Jacob Lund, there would have been no chance to continue.
– It could make noise
– We saw the value of someone who wanted us to act. It gave me an extra boost where I had a driving force within me that was so strong that I coped with what was happening really well.
– Are you bitter about what happened?
– I have never felt any bitterness for what happened but a gratitude because Jacob saw what I needed and what the need was. That put me at a high level, that I was an athlete who was important to more than me. To this day, I am grateful for that.
– Could you have made more noise but you abstain?
– When there were no reactions from me, it was because I knew what I had to do to perform in the sports field. It was more important to me. There was no case. I could have slammed the door and made noise, but I decided not to. But it was demotivating that you didn't feel as valued as Norwegian male runners, Skjelbreid says today.
Jacob Lund reacted violently to what happened.
– It wasn't good at all. It was a bad deal from Liv Grete. I wanted to do what I could so she wouldn't get lost in biathlon, writes Jacob Lund in the book. He has known Skjelbreid since 1992.
His show helped both Liv Grethe, his daughter, and Raphaël.
– During this period, I trained a lot with the French team. They received me very positively. I couldn't have done this without Jacob's support. His commitment to the sport was completely unique. The engagement was so genuine. Jacob influenced me to believe that I could be successful, says Skjelbreid in the book.
Two years later, during the World Championships in Oberhof, Liv Grete became the first female biathlete to win four gold medals at the same world championship.
– Your support was absolutely crucial to my not giving up after Salt Lake. Maybe that's why he was very happy when I did so well at Oberhof in 2004. He understood that it would not have worked as a person if he hadn't been able to take Emma with me to trainings and trips, Skjelbreid says in the book.
When he resigned in 2006, he had entered the history of the sport with 22 World Cup victories, including six individual World Cup gold medals.

www.aftenposten.no