Bjarne Graabræk, General Manager of Sandviken Toppfotball, thinks it was a shame that there was a conflict with the Sandviken men's team in the locker room. Hege Jørgensen, CEO of Toppfotball Kvinner, reacts strongly.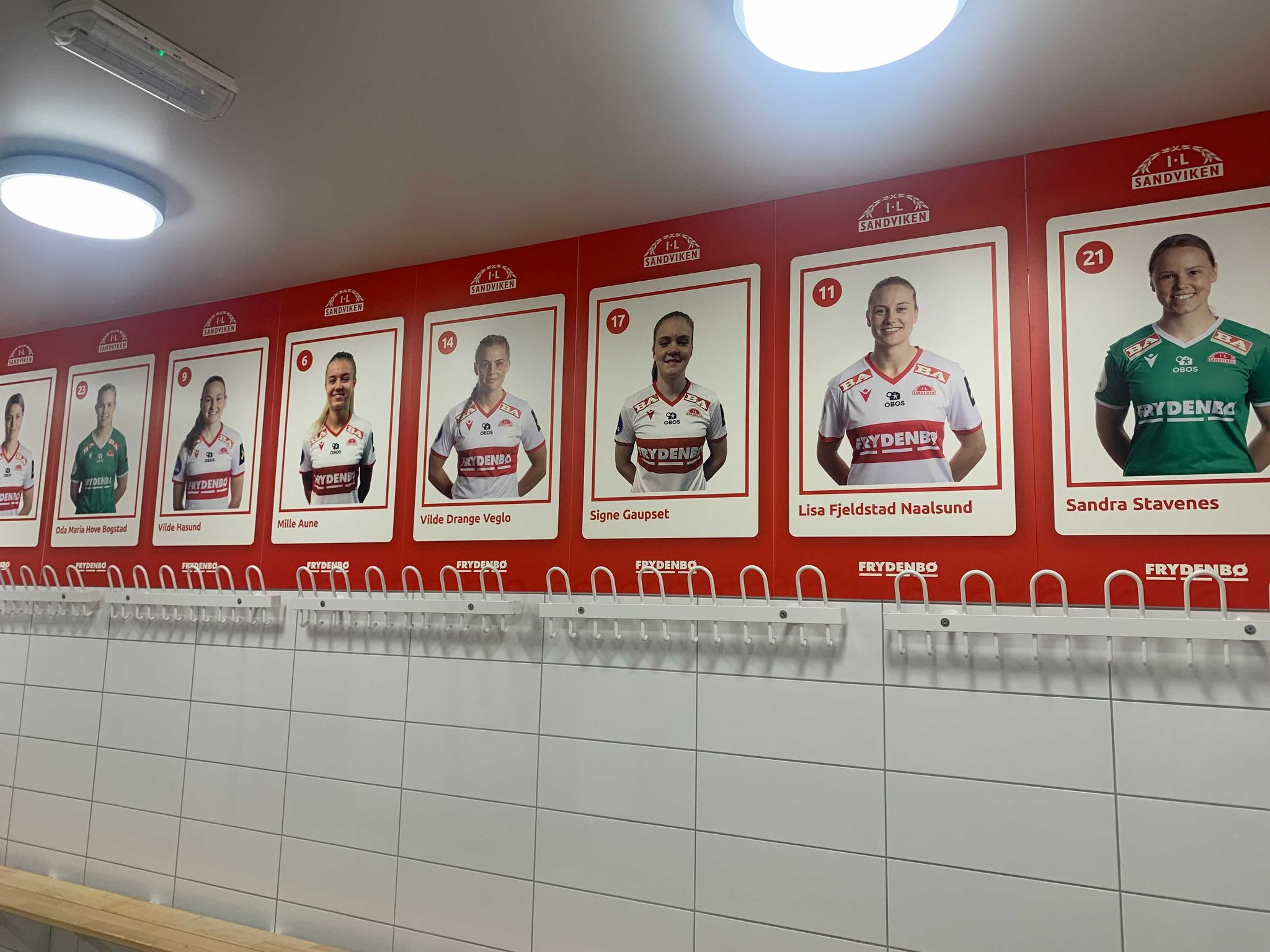 Aftenposten collaborates with VG-sporten. Therefore, as a reader of Aftenposten, you also get articles and services created by VG.
– It was a shame the case came up. It may happen that you do things without talking to each other. That could solve the problem. We think there should have been room for this, says Graabræk.
He runs Sandviken Toppfotball, which is the alliance sports team with only the elite Sandviken women's team. They are on their way to league gold in Toppserien and ready for the cup final.
Recently, posters of the players were hung in the locker room that they used to share with the men's team at the Stemmemyren Kunstgress municipal facilities.
On Wednesday, it came to a lot of attention when it emerged that the IL Sandviken men's team, which plays in the upper fourth level, had taken down the posters in the locker room.
– I get angry and cursed that this could happen. I do not know what to say. We are still struggling with some attitudes that football really needs to address as I think this is one example. It's just sad, says Hege Jørgensen, general manager of Toppfotball Kvinner.
According to Bergens tidende the men's team perceived the posters as "disturbing". Several of the female team players reacted strongly to this.
Hege Jørgensen believes that football should set an example for society.
– The club must fix this, but there are those who must see themselves in the mirror. It is a big problem that it is more than just pictures on a wall. It's about culture, says Jørgensen.
Graabræk says that teams should communicate better, but that this is no longer a big problem.
– I won't judge anyone. I think it was the moment that decided the result. And one has not sat down to discuss this beforehand. For us, it's just a little parenthesis. We think gentlemen are likely to support what we do, and vice versa. And they both enjoy the nice facilities, says Graabræk.
The men's team coach Magne Nilsen promises they will support Sandviken Toppfotball.
At Sandviken Herrer we cheer on the girls and think it's a lot of fun that they're on their way to "The Double," Nilsen writes in an SMS.
He has not answered questions about whether he regrets the episode and Jørgensen's criticism.
Sandviken Toppfotball has moved to another dressing room at Stemmemyren Kunstgress.
– Both are full-fledged cabinets. For us, this is not an inferior wardrobe, says Graabræk.
also read
Bøe Risa has two games to go to be called league champion: – A bit annoying
– We can be where we are as long as the posters are allowed, says Mette Hammersland, Sandviken Toppfotball media contact and Toppfotball Women's deputy director.
Bergen City Council has been involved in the case, writes BT.
– I have sent a signal that these posters will be hung in the closet. I think it is completely reasonable, says councilor for the sports agency Endre Tvinnereim (Labor).
VG has tried to reach several of the men's team players this Thursday without getting a response.
IL Sandviken CEO Alexander Gaare von Rebeur-Paschwitz Jansen has not responded to VG's inquiries. Neither does IL Sandviken's chairman of the main board, Kirsty Cunningham.

www.aftenposten.no