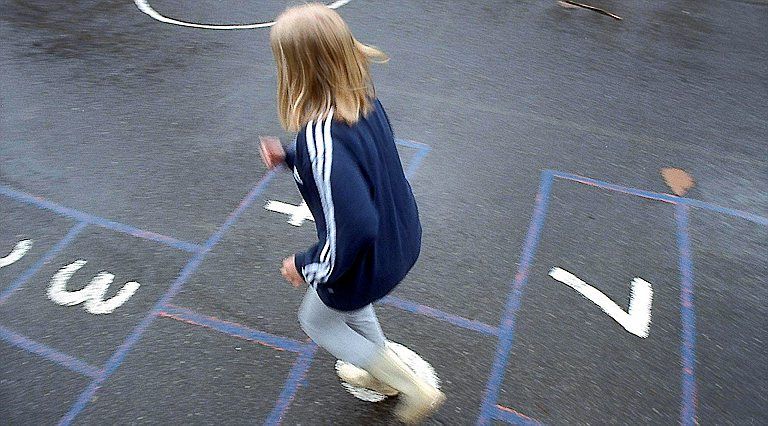 It can also affect ADHD medication use during adolescence.
Knowledge is Aftenposten's commitment to research and science, where researchers and professionals from all over the country contribute articles.
School is fundamental to a child's social life. Children spend much of their lives in school and on the way to school, and school is the starting point for friendship, identity, and activities.
The way the school environment is designed is important to all students. Probably especially for kids who are struggling socially or professionally, or both.
The organizational and pedagogical principles of the school help shape the social environment of the school. This, in turn, affects development, especially for vulnerable children.
Therefore, knowledge of the school environment is important.
Helps structure and predictability
I a new study We look at the possible influence of the school environment on the development of vulnerable students. We do this by studying the effects of school organization on ADHD-related problem behavior, as measured by the use of ADHD medications.
ADHD has a genetic basis. But children who are predisposed to ADHD are also known to benefit from a structured and predictable environment.
The school environment is organized in different ways in Norway. "Pals" stands for positive behavior, learning environment, and supportive interaction. Is a model for the whole school which also targets groups with behavior problems.
The model emphasizes positive support for all students and the development of a safe and predictable environment. Therefore, it is reasonable to assume that Pals may affect the need for ADHD medication.
Use of ADHD medications has increased
We use individual data from all pupils and primary schools in Norway and connect it with data from the Prescription Register. In this way, we can follow children and young people throughout their lives and identify the consequences of various developmental processes and measures.
ADHD Medication Use Among Student Cohorts after Friends showed up, we compared with the student cohorts. by introduction of the school model at 4. – 7. grade level.
Over time, the use of ADHD medications has increased. We correct this, that is, we check if it is correct, using data from students in schools that do not use Pals.
When we studied the effects on ADHD medication use in the years following the students' exit from middle school, we found that Pals reduced ADHD medication use by 12 percent for the age group of 14 to 16 years.
The effect was related to high-quality schools on how they implement and execute the Pals model. It is also linked to students with backgrounds that meant they were more likely to use ADHD medications as teenagers.
Can break a negative process
As the study is based on data from the Prescription Registry, we did not observe the actual behavior of the students. We interpret fewer prescriptions as fewer people with ADHD symptoms. This is in line with the practice of prescription drug-based health outcomes studies. However, it cannot be ruled out that our results also reflect other reasons for lower drug use.
Both positive and negative development in adolescence tend to act as self-reinforcing processes. Frank behavior, often combined with academic problems, are typical processes that create a risk for further development of the problem.
Both positive and negative development in adolescence tend to act as self-reinforcing processes
Our findings suggest that these processes can be interrupted for a group of at-risk youth: the reduction in drug use was not limited to the school period. On the contrary, it lasted as long as the study could follow the children, that is, until they were 20 years old.
This indicates that the elementary school environment can leave lasting imprints on students. It can affect the use of ADHD medications during adolescence.
Long-term consequences for students
Friends represent a universal measure. This means that it is aimed at all students, even if it is of particular importance to those who are vulnerable to unsafe and socially problematic environments.
Universal measures reach everyone. It uses the totality of social interaction in a different way than limited efforts for individual students.
Reduced use of medications was not limited to the school term
Pals' importance on how and how much ADHD medication is used suggests the following: The development of ADHD-based problem behaviors may be influenced by the pedagogical and organizational strategies of the school.
The study cannot say exactly how various factors in the school environment affect such problem behavior. It also cannot tell how the change in problem behavior may interact with other factors. However, the findings indicate possible effects for vulnerable groups of students.
According to the Education Law, the school must systematically seek to promote a good psychosocial environment. In this context, discovering which aspects of the school environment have long-term consequences for students should be a priority task.
Studien «Impact of the school environment on the medical treatment of attention deficit hyperactivity disorder (ADHD): a study of population-wide registry data of positive behavioral interventions and supports throughout the school» er publisert i tidsskriftet Child development. For a description of the findings, methodology, and analysis, see the full article at Pubmed.

www.aftenposten.no