Tears welled up in Hege Jørgensen's eyes when he found out what had happened in Sandviken's locker room, but decided to close the box.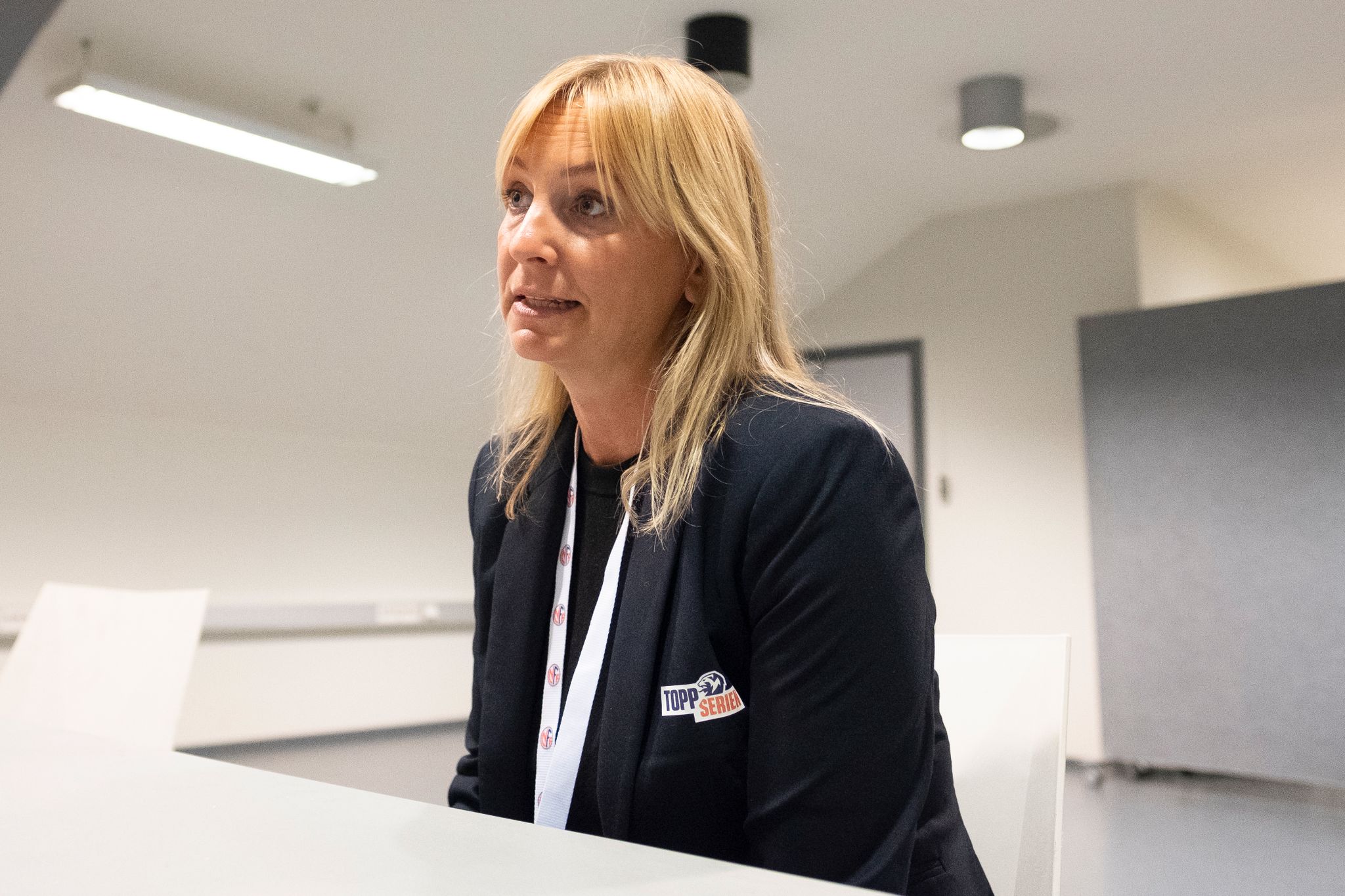 When Sandviken Toppfotball, who was looking for gold, posted photos of all the players in Stemmemyren's dressing room, he chose the technical body of the knights to get them out. Because? The images would be disturbing for the boys, the coaches thought.
The best soccer coach reacted very strongly when she became familiar with Sandviken's wardrobe a while ago.
– I was surprised and my eyes filled with tears when I heard what had happened. I couldn't believe it was true, says Hege Jørgensen.
She is the general manager of the organization of interest to the women's clubs in Norway's two main divisions. The best women's football will be the main driving force in the development of Norwegian women's football.
Although he experienced the action as abuse from the league leader in Bergen, he did not proceed with the case. Jørgensen explains that the reason they closed the case was that women's football is afraid of being seen as a victim or whining.
– We are afraid of putting ourselves in a victim position. We want to appear offensive, he says, adding that it is also important to find a balance in which they can show that they are stable even when such a situation arises.
– When there is abuse, we are very happy that it comes out.
– It should have been the opposite
Jørgensen explains that the images in the dressing room probably meant more to the players than most people understand.
She says that female soccer players are very un-spoiled with good wardrobes, their own closets and facilities, and that what Sandviken did to decorate the wardrobe to strengthen the sense of identity and belonging meant a lot to the players.
– That's why it gets so painful when images are just knocked over, she says.
Jørgensen believes that the case shows that there is still a way to go when it comes to gender equality in football, and says there is no doubt that football is behind social development in general.
– It should have been the opposite. Soccer should take the lead because it affects so many girls and boys, he says.
Gender Researcher: – Absolutely Amazing
NTNU gender researcher Jorid Hovden describes the case as "sensational" and shows that we have a long way to go to recognize women's football as an equal in Norway.
Hovden thinks it's incredible that the women's team, currently at the top of the series in Norway, apparently doesn't have the best status on the Stemmemyren sports team. It is no less important that women who are so good cannot be role models for men.
– I think this is a bit sad, he says and continues:
– When a women's team as good as Sandviken has to go to a small wardrobe in the facility to hang their photos, it is quite a symbolic act that says something about the situation in women's football.

www.aftenposten.no