Andøya Space receives approved funding totaling NOK 365.6 million. Now there will be a European space race between Norway and the UK.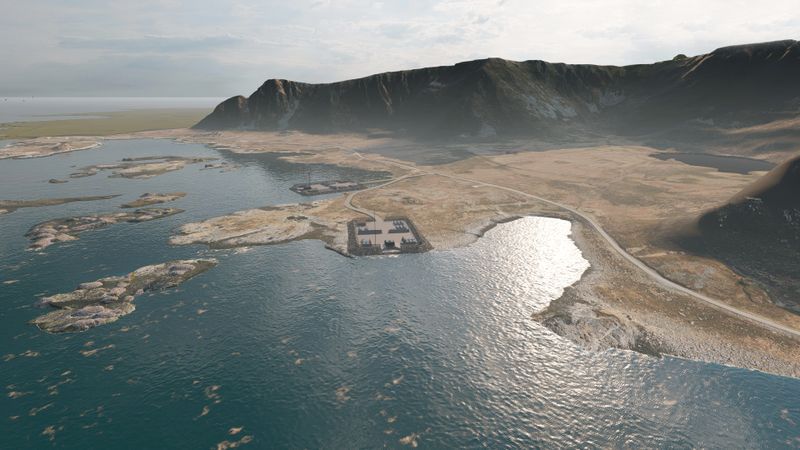 – This is a historic day for Andøya and for Norway as a space nation, says Prime Minister Erna Solberg, who together with the government just gave the go-ahead to establish a launch base for small satellites in Andøya.
In June 2020, the Storting awarded Andøya Space a conditional commitment of up to NOK 282.6 million in capital and NOK 83 million in grants to establish a launch base for small satellites at Andøya.
In order to pay the money, Andøya Space had to document that the capital will give the state a financial return that corresponds to what a rational market investor would have accepted. The company has already done so, according to a press release.
Solberg says Andøya Space will be a driving force in transforming society in Andøya and will be able to give a boost to all of northern Norway.
– Norway will thus become one of the few countries that will be able to launch satellites from its own territory, Solberg says in a statement.
The Prime Minister will present the news together with Trade and Industry Minister Iselin Nybø on Friday morning at the Norwegian Space Center in Oslo. At the press conference (see video below), Solberg calls the news "the starting shot for Norwegian space activities 2.0", while Nybø emphasizes that the process has taken time.
Andøya Space itself expects up to 150 new jobs in relation to the launch pad, Nybø says.
– This is a technology that is in development and Northern Norway will have several interesting and modern skills jobs. There is strong competition in the area and the quality requirements are high. Andøya must constantly evolve to keep up, Nybø says.
Britain's biggest competitor
The Andøya Space Center is 90 percent state-owned and 10 percent owned by Kongsberg Gruppen's space and defense company, Kongsberg Defense & Aerospace.
Geir Håøy, CEO of Kongsberg Gruppen, sees the clear signal for a new satellite launch base at Andøya as an important milestone.
"Through the new investment, Norway will have new space-based capabilities in line with ambitions for Norway to be a leading space nation," Håøy says in the report.
Andøya's first satellite launch is expected to take place during the third quarter of 2022.
also read
Andøya Space signs an exclusive 20-year agreement with Germany's Isar Aerospace
Norway is trying to establish the first launch base on European soil. So far, Europe has launched satellites from French Guiana in South America.
Andøya can benefit from its geographic location, infrastructure and expertise, but will face stiff competition from, among others, the UK.
Britain's launch site, SaxaVord Spaceport, will be built in Shetland in Scotland. On the team is defense giant Lockheed Martin, who chose a launch vehicle from California-based ABL Space Systems.
The UK is also working hard to carry out its first launch in 2022.
In 2018, Lockheed Martin received 23.5 million pounds (275 million crowns at the current exchange rate) for the investment from the British authorities.
also read
The Defense Minister believes that the Andøya spaceport can become a "strategically important resource"
The Germans will fire rockets
In April, Andøya Space signed an exclusive 20-year agreement with German startup Isar Aeorspace for the launch of small satellites. Soon after, the German rocket factory Augsburg signed an agreement.
Isar Aerospace is a private company from Munich in Germany that has developed its own launch vehicle called the "Spectrum", which will be used to deliver satellite launches of up to 1,000 kilos into space.
Isar has a number of major investors behind it and recently got Porsche to take over the ownership.
More than a billion crowns
The price at the launch base in Andøya will exceed one billion crowns.
In addition to funding from the state, Andøya Space has planned to raise money elsewhere, including bank loans on market terms.
The Andøya Space Center originally requested a government investment of 1.3 billion in February 2019, just over two years after the Storting decided to close the military air base on the island.
Since then, the company has had to submit revised applications several times, partly because a government investment was not deemed profitable enough and because state aid could end up in breach of EEA regulations.
also read
Astrocast Satellite Company Rising In Stock Debt

www.aftenposten.no