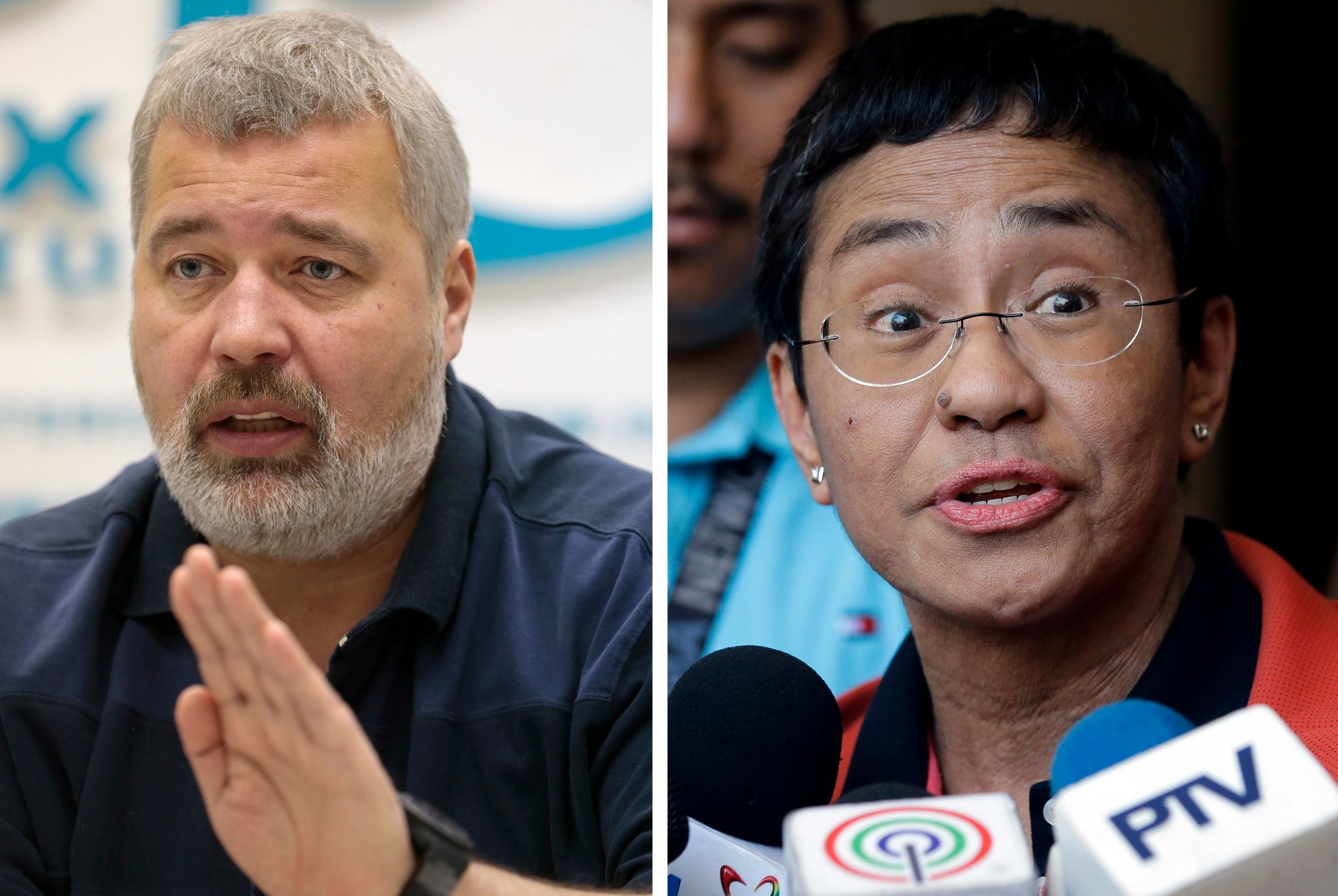 This year's award for journalists can help make it safer for journalists who risk their lives.
Chronicle
This is a chronicle. Opinions in the text are the responsibility of the writer.
Every year, the Nobel Committee hopes that the award ceremony will bring about a positive change in society, in line with Alfred Nobel's intention. Because in addition to the recognition and prestige that the award brings, there is a desire that the award give the winner a stronger platform and a clearer voice.
Without a doubt, this price will contribute to this.
There were several good candidates for the Peace Prize this year. When the choice falls on journalists Maria Ressa and Dmitry Muratov, it is because their efforts to strengthen freedom of expression in their respective countries have been invaluable.
Risking life
At the same time, the award is a recognition to all those who risk their own lives to discover and report what is really happening. Facts, journalism and reports from all corners of the world are crucial to understanding the times in which we live.
Greater freedom of the press propels the world in a more democratic direction. Journalists' efforts for freedom of expression have never been more important, but for many the work has never been more dangerous.
Work is important because fake news, promotional campaigns, and propaganda can effectively weaken strong democracies and destroy weak ones. It matters because criticism and source responsibility are the vaccine against a polarized world, where independent media controlled by publishers critically examine injustice and abuse of power.
Dangerous work
At the same time, work has become more dangerous, because the press in some parts of the world is no longer seen as objective observers, but as legitimate targets.
I 2020 A total of 50 journalists were killed around the world. In 2016, 58 percent of deaths occurred in war zones, while in 2020 the figure was 32 percent. Journalists continue to be killed while reporting on hostilities, but more and more are losing their lives because they pose a threat to those in power.
Conflict zones are becoming less numerous and more secure. At the same time, the safety of journalists investigating to uncover issues worthy of criticism is increasingly being tested.
The working conditions of journalists are a measure of how weak a democracy is.
The number of journalists killed in retaliation more than doubled in 2020. Both the authorities and militant groups carried out targeted attacks on journalists.
Muratov and Ressa do their job despite harassment, threats and violence. The working conditions of journalists are a measure of how weak a democracy is. Therefore, their systematic efforts to illuminate the instruments of democratically elected presidents cannot be underestimated.
Recognize the role of the press
At TV 2, we value the safety of our journalists. However, they have also found themselves in life-threatening situations. They have been arrested and threatened.
Together with their colleagues around the world, they rely on those in power, the military and the paramilitaries under international conventions that state that journalists engaged in dangerous professional tasks in areas of armed conflict must be considered civilians.
But it is equally important that the authorities of all countries recognize the role of the press as an important part of the democratic mission. Unfortunately, there are signs in various countries that indicate that things are going in the wrong direction.
In Afghanistan, journalists and reporters are under pressure once again, when a new Taliban regime sees the light of day. The Taliban have stated that they intend to allow Afghan journalists to continue to exercise free and independent journalism. At the same time, more than 100 Afghan journalists have signed a appeal to the international community because they have little faith in government insurance. The Nobel Committee has obviously also extended a helping hand.
With this year's Peace Prize for Maria Ressa and Dmitry Muratov, the Norwegian Nobel Committee has shown that the award remains relevant, relevant and important. Hopefully the recognition and attention will contribute to a safer time for independent journalism.
---



www.aftenposten.no