ULLEVAAL STADION (VG) Only two Football Europe national teams shoot more than Norway. Within 16 meters, there is only one team that strikes with their legs more frequently.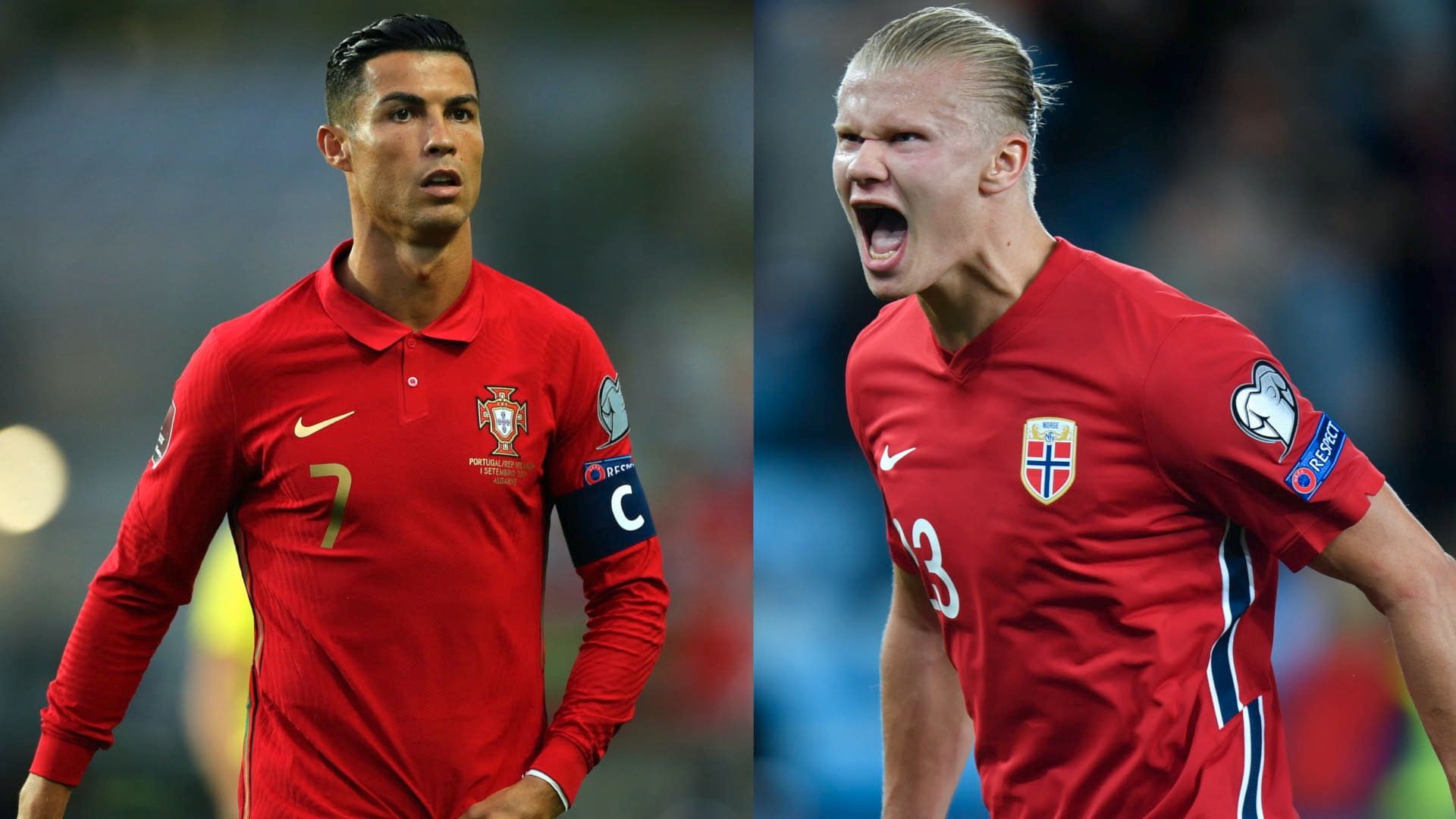 Aftenposten collaborates with VG-sporten. Therefore, as a reader of Aftenposten, you also get articles and services created by VG.
Among the 55 nations in the European World Cup qualifiers, the Netherlands and Portugal surpass Norway in shooting statistics. But there are nine nations that have scored more than Norway's 12 goals.
– The figures say that we are not efficient enough, or it may mean that we fire shots in situations where we should not have done so. If he shoots from 40 meters, then it is not certain that it was very successful, begins Egil Olsen, the former director of the Norwegian team, now a TV2 expert.
– But in reality only the Netherlands have more shots in the penalty area?
– Yes, it is positive that we have so many chances to shoot close to the goal. So it's also a bit of a coincidence whether it goes inward or outward.
– Just an advantage, concludes Drillo.
Graphics: Sofascore.com
Cristiano Ronaldo and Stevan Jovetic (Montenegro) are the two players who shoot the most, averaging seven times in each game.
No one is surprised that it is Erling Braut Haaland who "dries tea" most often in Norway, followed most closely by Alexander Sørloth. Both are irrelevant in Friday's World Cup qualifier against Turkey in Istanbul.
– We know that we weaken when they leave, and we only have to work with those we have, says Drillo.
– How do you think the national team has been in terms of play?
– Lately he has looked good, and he has not less looked more solid defensively. He would come out cautiously, with little risk, against Turkey. I'm absolutely sure there will be scoring and counterattack chances, especially throughout the game if it's 0-0.
This is what the Norwegian WC group looks like:
Graphics: Sofascore.com
Ståle Solbakken is happy with the shooting figures.
– We have produced occasions in many ways, and we must be very happy with that. And so both I and the players know that we have to be more efficient. We miss a lot of great opportunities that you may not miss as often, says the national team coach.
– We have also had a bit of bad luck. The most important thing is to seize opportunities, all the coaches say. And we have scorers, he adds.
also read
Solbakken expects additional help from a dead ball expert
Mohamed Elyounoussi says that he does not feel any additional responsibility in the absence of Haaland and Sørloth.
– We would have liked to have Erling, who is almost a guarantee of goals, but I'm pretty sure others will take care of that job, says the Southampton player.
Graphics: Sofascore.com
If Norway loses in Turkey on Friday, it will be difficult to win the group. Due to goal difference, Solbakken's team relies on the Netherlands' points rotation against Latvia (away), Gibraltar (home) or Montenegro (away), before the final meeting with Norway in Rotterdam on November 16. Norway also has Montenegro and Latvia at home.

www.aftenposten.no