Sigrid Elisabeth Bøhn

16 years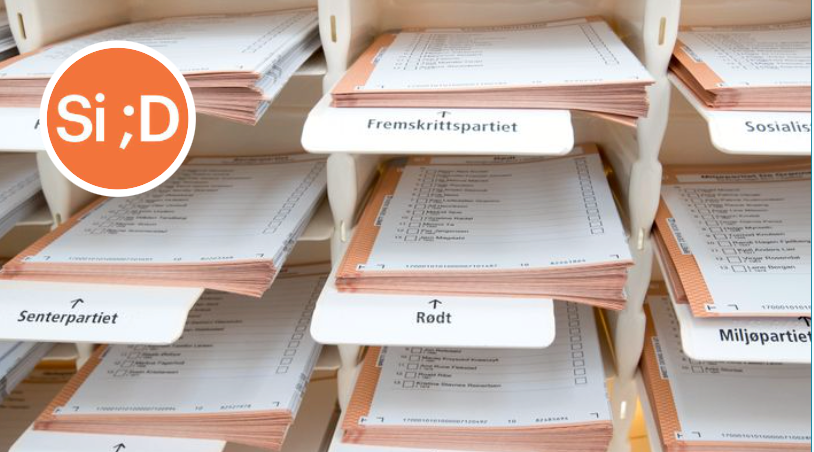 Politics don't hit us. Here are some of the reasons.
Say; D post
This is a post by Si; D. Opinions in the text are the responsibility of the writer. Publications can be submitted here.
Politics, politics, politics. An eternal bustle in the form of electoral campaigns, debates, posters and stands. Politicians howl and yell in hopes of being heard, but do others listen?
Finally, the electoral campaign ends and, on October 21, the participation figures by age groups. I won't be surprised if again we can clearly see that teens, along with young adults, are among the groups with the least participation.
Young citizens put their voices on the shelf when it is finally their turn to be heard. Politics don't hit us.
Dear politicians: Hello, this is the future of the country. You lost us on the way.
Too much arguing
To capture the attention of younger voters, politicians must prioritize more issues that interest young people.
Also, there seems to be little that separates the different parties from each other, and as a young man it is difficult to make a decision. Through debate, politicians must express their opinions on the various issues, but for many of us it seems to be an infinitely large dispute over minute differences.
A good example is the discussion about student accommodation.
Both the Labor Party and the Conservatives want to build more houses, the only difference is the number. The Labor Party wants to build for 3000 this year, conservatives will build on 2000. Instead of both parties promoting that they are positive about the problem, they annoy each other.
Screaming and cutting
The goal of the election is to vote for the party that you think speaks for itself. How should it be possible when everyone raises the same issues and yells at each other about small differences, rather than emphasizing what they themselves think?
We have had debates at school and unfortunately one does not realize it. As a 16-year-old who would like so much to get involved in politics, it's not easy when the young representatives just compete to scream louder and get as stung as possible.
Rather, the parts should be able to set clear boundaries between each other, so that young people understand which parts represent what. Then you can prevent many people from rejecting your vote for fear of voting for the "wrong" party.
More young politicians
Younger politicians want to meet younger voters. It is easier for young people to relate and identify with young politicians. They know the habits, language and problems of young people.
In today's society, older and adult politicians are the most prominent in the media. If more light is put on young politicians, they will also attract younger voters.
In this way, you can increase the participation of adolescents and young adults.
Along with those over 80, the younger generation has the highest proportion of couch potato voters. For youth voter turnout to increase, politics must be presented in new and modern ways.
Politicians must see us, listen to us and understand us young people. After all, we are the future of Norway.
---
13-21 years? Do you also want to write to Si; D? Send your post to [email protected] If you wish to remain anonymous, you must clearly state this in the email. Here you can read more about how to send us publications.

www.aftenposten.no