Swedish ski hopes Frida Karlsson (22) and Ebba Andersson (24) strike back at experts who fear they are trying too hard on the hunt to catch up with Therese Johaug (33).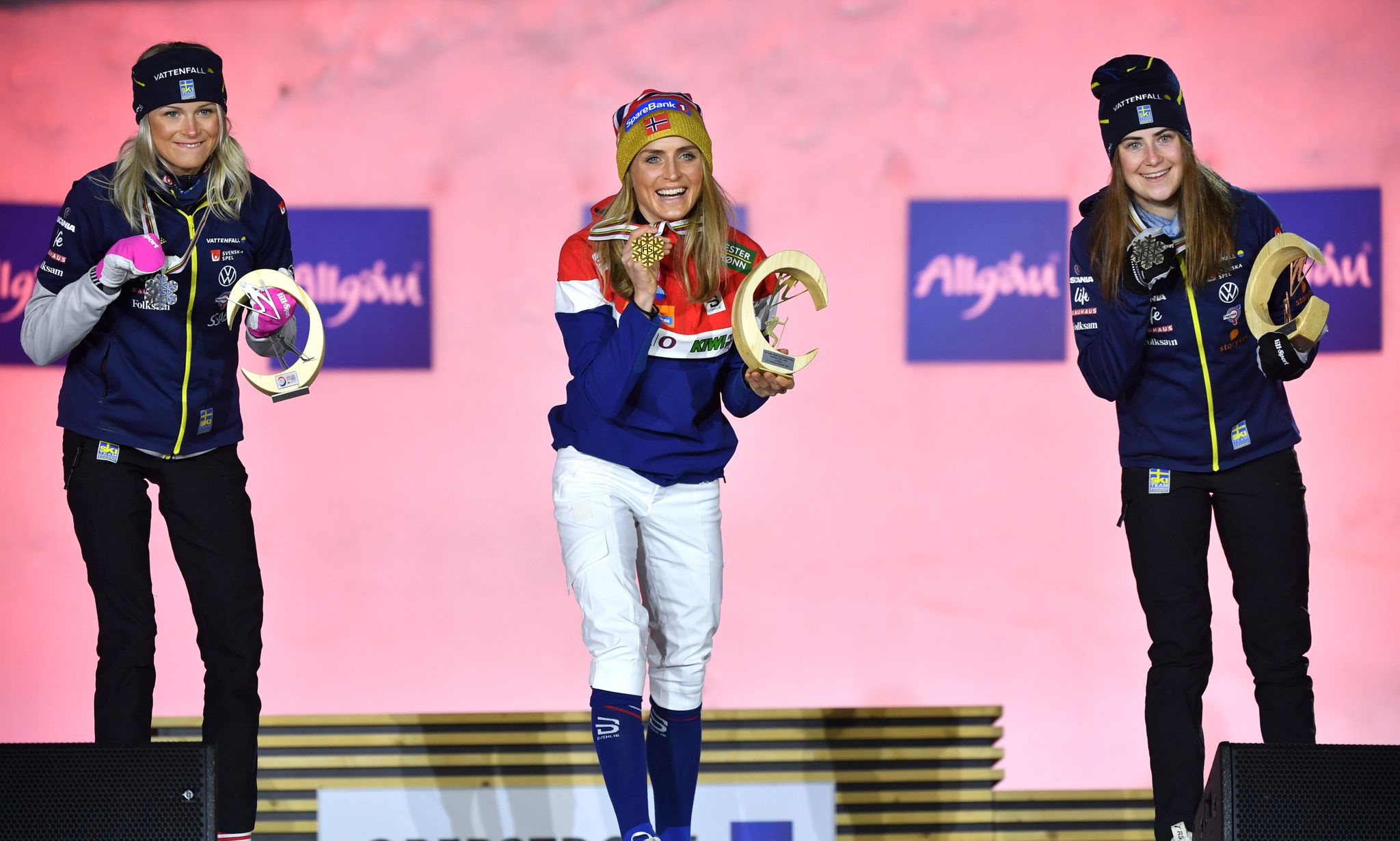 Aftenposten collaborates with VG-sporten. Therefore, as a reader of Aftenposten, you also get articles and services created by VG.
Both NRK expert Torgeir Bjørn and Norwegian-based Swede Torbjörn Nordvall stated a couple of weeks ago that they fear cross-country hopeful Swedes Frida Karlsson and Ebba Andersson will try too hard in the quest to regain leadership from Therese Johaug. for the Olympic winter.
Swedish national team coach Stefan Thomson replied Express They train hard, but "in a controlled way." But Petter Skinstad, The TV Expert 2 stated they have no control:
– No no no. They have no control. If you look at, for example, Frida Karlsson, who has regular breaks, then nothing is under control. Therese Johaug is in control. She is rarely sick or tired and maintains continuity in her training routine. It's control, Skinstad said.
also read
Alsgaard happy that he finally dared: – He opened several doors within me.
On Thursday, the Swedish cross-country skiers had a press day, and Petra Thorén from Aftonbladet confronted Frida Karlsson with statements from Skinstad:
– You don't really know the whole picture and therefore I don't think you need to comment on it.
– I don't think about her (Johaug) in my training, I think about how I will develop. I set up the workout to optimize it for me, so she's a carrot. It's nice to have something to chase, we won't be lying on the couch.
When Aftonbladet asks if she's in control, Karlsson replies:
Compared to two years ago, I was barely measuring my heart rate at the time. I went to high school, did what the coaches told me and a little more. Now I am in very close contact with my coach Per and others, something in which I have seen great development.
– I am not affected by what they write about me. They can write what they want and believe what they want, I feel confident in what I do. We'll see if I'm on tiptoe or not for the winter.
Ebba Andersson comments on the Norwegian experts' statements as follows:
– I say that in that case it will be at your expense. I know what I do in training to develop and take steps forward and I do it regardless of what Therese does or does not do, she responds.
also read
Karlsson on maturity: – It became something much bigger than it was
– Of course you always have the ambition to go as far as possible and as reality looks at this moment, it is she who is the most difficult to defeat. But I won't say that I stopped training just to beat Therese. Then I would have been cycling. I set up my training to ski as fast as possible. That's all I fight for.
When asked if they are closer to Therese Johaug this year, Ebba Andersson responds:
– It is very difficult to answer before the season. We have received indications that Therese is still holding a very high standard. I know how my training has been and what my level has been, but what it will be like this winter and in relation to Therese, remains to be seen. But it's pretty clear that it will be a tough nut to crack.

www.aftenposten.no