Police are asking witnesses to come forward after a 20-year-old man was shot at Mortensrud in Oslo. On Friday morning no one was arrested. – He's very critical, says Police Inspector Grete Lien Metlid.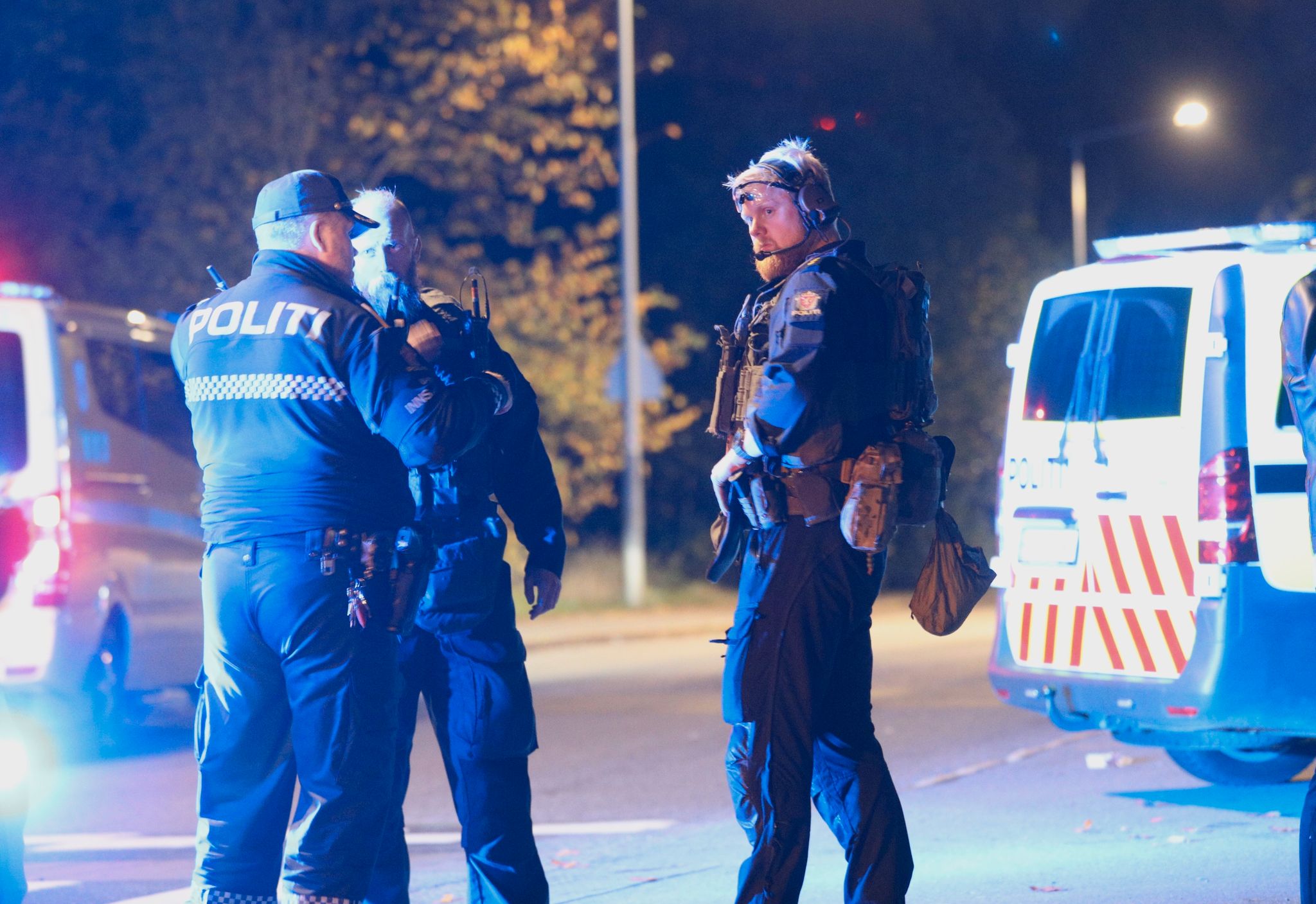 A 20-year-old man was shot, police said Friday morning.
"It is very critical and we are preparing for an important investigation," says Metlid.
The person in question was treated Thursday night by ambulance personnel at the scene before being taken to the hospital.
– It is a difficult situation for his family, Metlid said in a press briefing.
– In public space
It highlights the seriousness of shooting in public spaces.
– When there is a shooting in a school area where there are children and young people at night, it is serious, he tells Aftenposten.
She believes this will create unrest and concern in the local community.
– For this reason, it is important for us to regain calm and also find out what happened last night. Everyone understands that this will be a priority investigation, he says.
Metlid hopes that three things can contribute to the calm:
Clarification and arrest of an aggressor.

That the police are present in the area.

In general, monitor conflicts between environments and people to avoid incidents.
Many were in the area during the relevant period on Thursday night. Police still do not know if the shooting was directed at the person who was shot.
In the past seven weeks, seven people have been shot and wounded in Oslo. Police have no information linking this latest incident to any of the previous episodes.
Metlid notes that there are sometimes quiet periods. Other times there is an accumulation of cases. This, she believes, does not always have to be the result of increased stress levels.
Metlid asks witnesses to report.
– If you know something, get in touch, she says.
Several disappeared from the stage
The wounded man was taken to Oslo University Hospital Ullevål on Thursday night. Task leader Erling Olstad confirmed to Aftenposten that several people have disappeared from the scene after the incident.
Police were notified of the shooting at the Lofsrud school at 22:22. Several shots were fired at the scene. Witnesses said VG and NRK they heard six shots.
Police first stated that the man appeared to be seriously injured, but it was later specified that he was seriously injured. He received life-saving first aid from the first police patrol at the scene, before ambulance personnel took over.
Do you have information on this case? Contact Aftenposten by email: [email protected]
Signal: You can send encrypted messages to Aftenposten at tel. +47 950 02 286.
Here you can see other ways to tip Aftenposten anonymously: aftenposten.no/tips
A major police operation was underway after Thursday's incident. The police were on the scene with many patrols. Both dog patrols and the police helicopter participated in the effort. The Aftenposten reporter at the scene was able to establish that there were at least 20 police patrols in the area. Both technical and tactical research work was also underway.
Police work continued throughout the night.
There were several people at the scene when the shots were fired. The person who was shot did not go to Lofsrud School, according to police.

www.aftenposten.no