Adults should talk to children and youth about how to focus on weight in sports, the researcher believes.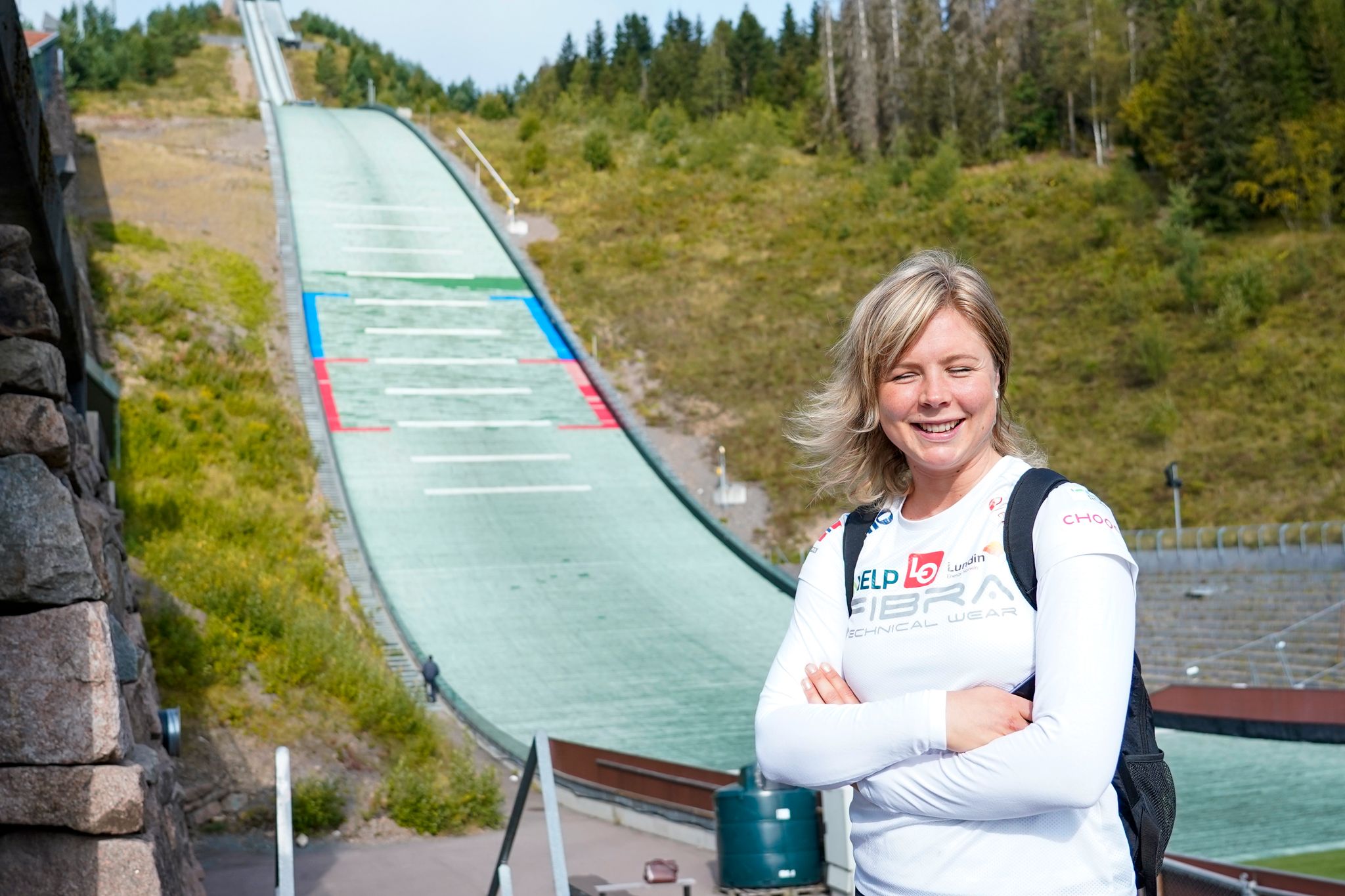 Ski jumper Maren Lundby (27) leaves the Beijing Olympics. You don't want to lose weight irresponsibly. Lundby explained that it was a difficult decision, but good for his own health. Since the news broke earlier this week, the support has been enormous.
Healthy Sports researcher and nutritionist Kristin Jonvik praises the ski jumper for the choice she has made and how important she is to young athletes.
– Maren is a good role model for them. The body becomes overly focused from a young age. It is vulnerable for young people who are in a phase where they are often compared to others.
– Everything becomes professional too soon
Ski jumping has long struggled with problems related to weight pressure. Therefore, Lundby's message is more important now, when grassroots sports reflect the best sports more than before, Jonvik believes.
– We will be a bit like a top mini athlete since we are young. You must have nine pairs of skis or you have to go to foreign football matches where everything has to professionalize too soon.
Taking the play out of children and youth and pushing performance can be challenging in having a healthy relationship with diet, he adds.
– Do you think we need a change in the way we talk about body and weight in sports?
– Absolutely. I also think that social media has a great impact there. There is a wrong approach to this with the body. Not everyone has the same bodies, and they can't have the same bodies for good health, he emphasizes.
Challenge in the nature of sports
Jonvik is an employee of Sunn Idrett, a branch of the Norwegian Sports Confederation. Among other things, they work to promote healthy sports environments.
– All sports are different, and in some sports it is in their nature that there is a focus on weight. It's a challenge in itself, Jonvik explains.
The researcher believes that the focus should be on how coaches and parents talk to young people about the body and food. They need to be better role models and also be wary of comments about the body that can have significant consequences.
Young athletes in grassroots sports are often compared to their role models, that is, the elite athlete. Jondal believes Lundby is leading by example.
– Young people should not focus on weight. It is not sustainable for good health in the important years of its development.
– What consequences can you see by focusing too much on weight at a young age?
– It is a risk factor for having an unhealthy relationship with food and the body, which in some people can turn into an eating disorder. Not all sports are so healthy today and it is important that we dare to talk about them, explains Jonvik.
A heavy but important choice
Jonvik will also emphasize that Norway is the only country in the world with guidelines for focusing on health.
– We have guidelines on when we should say high and therefore we can say that all sport should put health before performance, something that Maren Lundby has shown that it does now.
Lundby told VG that she was overwhelmed by the positive response she received after the choice she made.
– The support has been overwhelming. I have received so many nice messages and warmth, which I really appreciate, write to VG on Friday.
Norwegian Academy of Sports professor Jorunn Sundgot-Borgen has previously taken a hard line against weight requirements in the sport of jumping. He fears that the requirements could affect the hiring.
– It is the case that this with the optimization of body composition compared to performance, belongs to the superior sport. But it's not easy for young athletes, and some parents, to see that difference, unfortunately, Sundgot-Borgen says.
also read
Parents Must Hear Lundby's Message

www.aftenposten.no