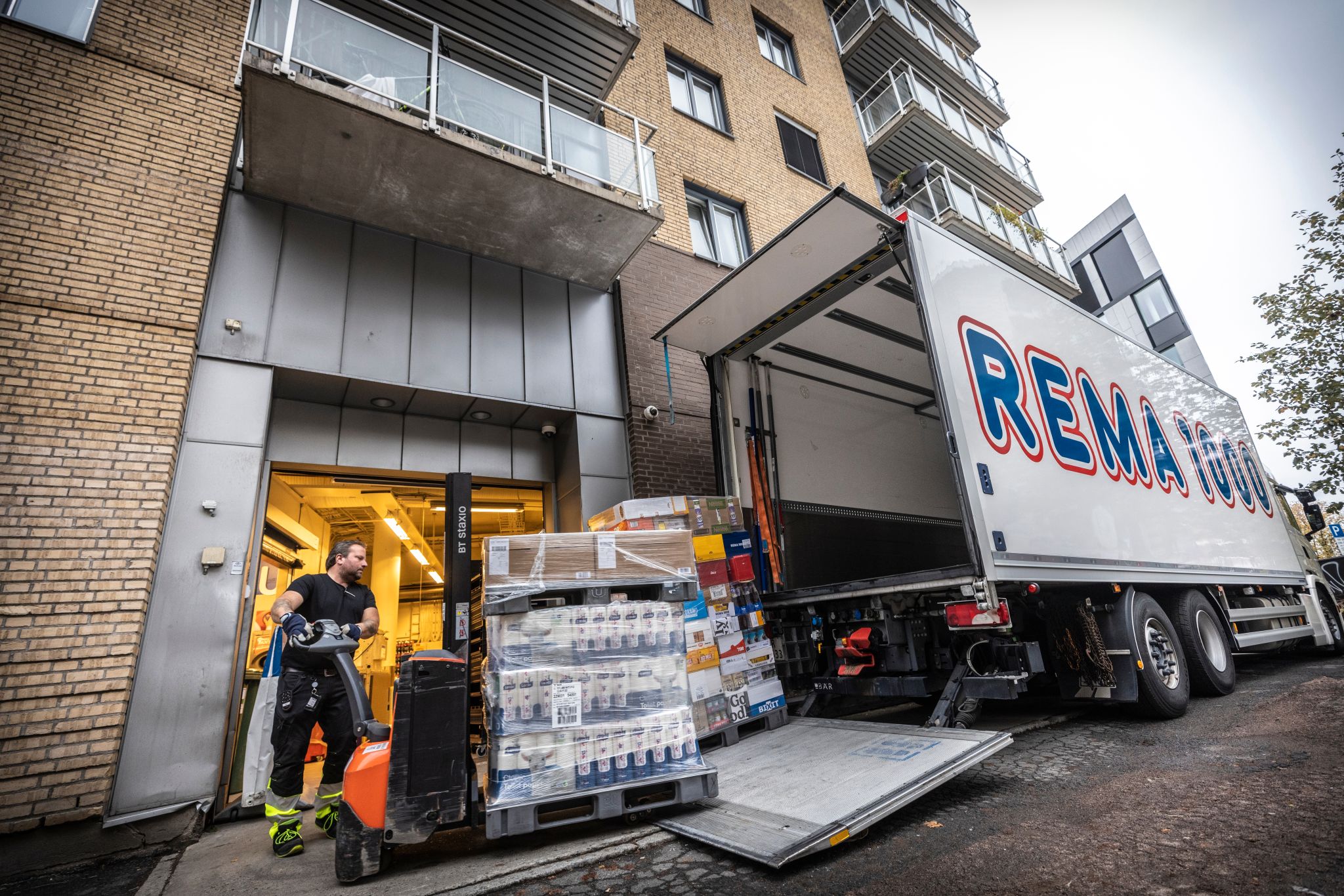 Trucks running on biogas should avoid taxes at the Oslo toll. But they still pay full price. Now Oslo City Councilor Siren Stav is bored.
Two and a half years have passed since Oslo and Viken decided on free crossings in the toll ring for trucks running on biogas. The government has not yet implemented the scheme.
Now they are impatient:
– I hope that the Minister of Transport Knut Arild Hareide (KrF) will now arrange it so that this can be introduced from 1 January next year. This is what Oslo's Environment and Transport Agency Sirin Stav (ODM) tells Aftenposten.
Stav says he hopes this will be the case when the government presents a proposal for the state budget for next year on Tuesday.
– We are tired of waiting. Two and a half years have passed without the right-wing government addressing this. This is important for us to achieve our climate goals, says Viken Transport Councilor Olav Skinnes (Sp).
Secretary of State Anders Tyvand from the Ministry of Transport and Communications writes in an email that the ministry will inform the Storting as soon as the case has been processed, and that it aims to make it happen when the state budget is presented on Tuesday. .
Important for achieving the Oslo climate goals
Doing something about emissions from heavy transport is also very important for Oslo to achieve its ambitious climate goals. When the city council presented its climate budget for 2022, it was clear that several of them are likely to smoke.
Road traffic emissions account for 47% of Oslo's greenhouse gas emissions. Heavy transport accounts for 25 percent of transport emissions.
– Bringing heavy transport to renewable fuels is very important, when we know that they represent such a large proportion, says Stav.
She says that the tax exemption for biogas is a very important step in making this happen. Currently, electric car technology does not work well enough for heavy duty vehicles. Stav believes that the government's transmission speed means that the transition from diesel cars to zero-emission cars is much slower than it would have been in the capital.
– The consequences are that those actors in the business community who are considering investing in biogas vehicles are reluctant to do so. And those who have already bought lose money every day, he says.
– We need that carrot to motivate the industry, he says.
Rema 1000 invests in biogas
One player who has already decided to invest in biogas cars is Rema 1000.
The food giant has so far invested in six biogas cars and aims to have all the cars it owns run on green fuel by 2027. However, the company rents the vast majority of the cars to third parties. Rema Distribusjon's director of transport, Rune Herje, says that the exemption of tolls for biogas cars will be important to be able to demand the same from contracted transporters.
– Now there is great uncertainty and many are waiting. Only a few dare to invest, he says.
Today, a new truck with an engine adapted to biogas costs on average between SEK 200,000 and 300,000 more than a diesel car. Herje says that Rema today pays up to 200,000 kronor a year in tolls per car in eastern Norway.
– This means that with a toll exemption, you can quickly save on that investment, he says.
– If you are going to accelerate the green change, then an exemption from tolls for biogas is perhaps the most important measure in the short term, he believes.
Today, only 2 percent of all registered trucks in Oslo run on biogas.
Accuses the state of the formation
It was the Oslo Package 3 steering group that at the time adopted a free toll ring for biogas trucks. The Oslo Package 3 is a general plan for the construction and operation of roads and public transport in Oslo and Akershus.
However, Oslo and Viken cannot introduce the tax cut on their own. Only the Storting can decide on a government proposal. Before the summer, the Storting also spent a request decision more or less the same at the national level.
Sirin Stav says that Oslo and Viken believe the government has trained the case.
– They are to blame for the challenges of verifying that natural gas is not used instead of biogas in the tank. We believe this is an undue concern. There are no natural gas pumps in eastern Norway, so we don't understand that reason, says Stav.
– If they need more time for national monitoring and enforcement, then at least we should be allowed to start a pilot test in Oslo. Because this is urgent, and now the industry has waited a long time, he says.
Sirin Stav calls the investment in biogas "a brood egg."
– It reduces greenhouse gas emissions, turns our waste into a resource, since biogas is produced from waste products and creates local jobs, he says.

www.aftenposten.no