ISTANBUL (VG) Fredrik Gulbrandsen (29) lives his professional life in Turkey with his fiancee Malene Pedersen (25). The forward still understands that Ståle Solbakken has not led him to qualification for the World Cup of the national team against the country.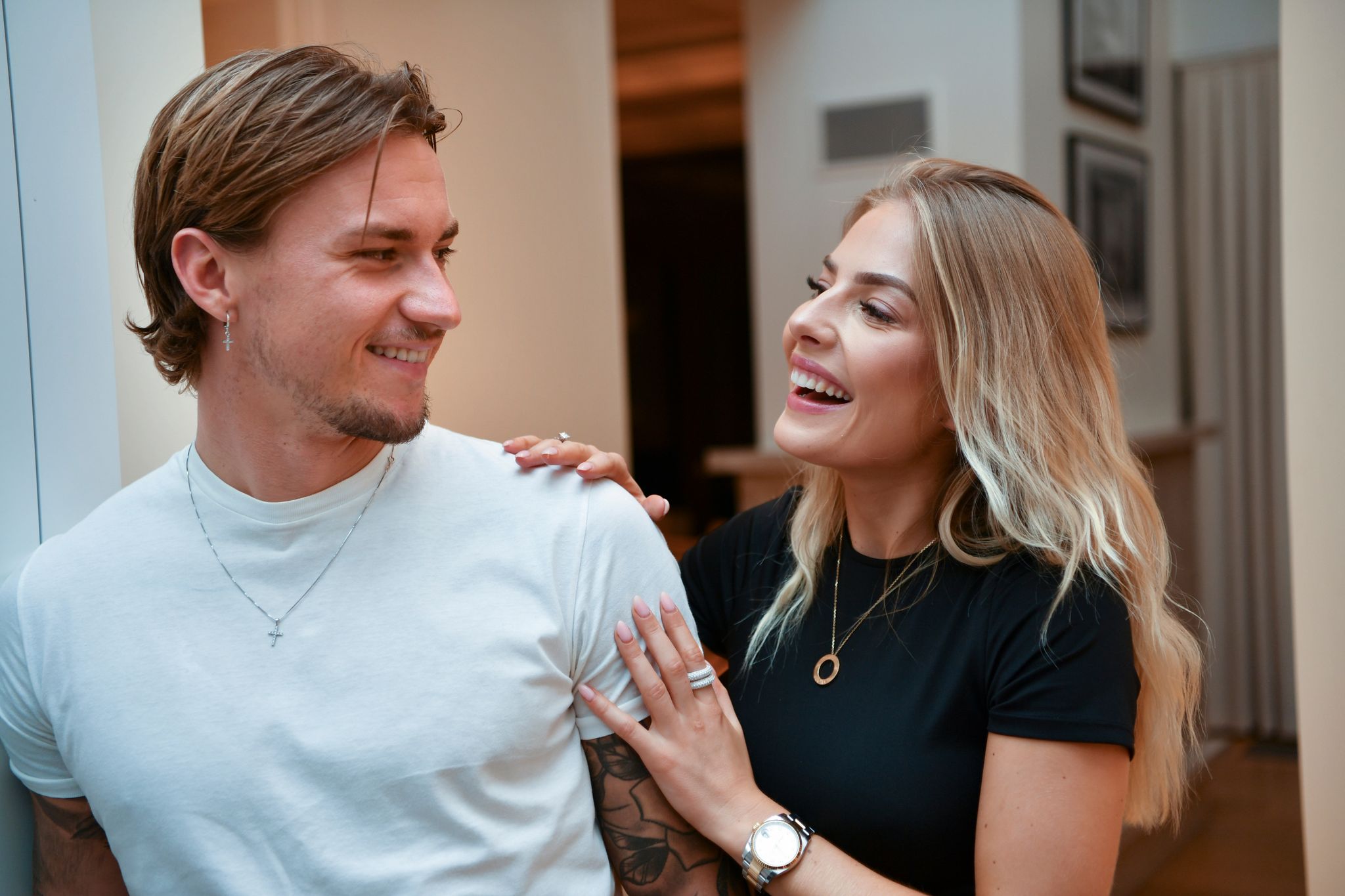 Aftenposten collaborates with VG-sporten. Therefore, as a reader of Aftenposten, you also get articles and services created by VG.
– I didn't expect to be taken out. I've had some problems lately and there are a lot of forwards in Norway who are doing well. There have been a lot of setbacks now, but I hope the new ones will come in with extra energy and a gift that means we get a good result against Turkey, says Gulbrandsen, who has three games for Norway.
A few minutes earlier, our taxi stopped at a security check on the outskirts of Istanbul. The driver tells the guard the name of the Norwegian attacker Basaksehir. After a phone conversation with Gulbrandsen, the VG team is let in behind the gates of a guarded residential area.
At 16, the Roman Emperor became Lillestrøm's youngest player when he made his first division debut. In the past 13 years, Gulbrandsen has won the series in Norway with Molde, twice in Austria with Red Bull Salzburg and once in Turkey. At the same time, he has been rewarded for his skills. In 2019, Gulbrandsen was listed with over NOK 12 million in annual salary.
In this interview, the fast forward opens up about a period full of contrasts in Istanbul, future plans and the possibility of a return to the Elite Series.
Follow Norway's games on Friday:
18.00: I know Croatia-Norway, qualifying for the European Under-21 Championship, live on VG + Sport – with transmission from 17:30
20.45: continue Turkey-Norway in qualifying for the World Cup live on VG Live here – and in transmission on VGTV from about 20.35. The game will be broadcast on TV 2.
Here you can see how Basaksehir's profile evaluates Friday's World Cup qualifying match between Turkey and Norway:
Life in turkey
While Gulbrandsen helped defeat Manchester United in the Champions League and played in front of more than 50,000 spectators in local matches against Besiktas and Galatasaray, the fiance is followed by more than 50,000 people on social media.
Although they can enjoy material things that few others can, none of them feel that they are living a unique life.
– Some may think that we live special lives, but it is very common. Everyday life is very unglamorous. We only have a few odd hours of work. It's the two of us. It's nothing fancy, says Pedersen, who is from Molde and didn't know Gulbrandsen was a soccer player when they met seven years ago.
– People can see nice houses, cars and things like that, but the most important thing for me is family. I try to be as realistic and kind as possible, as my mother has taught me. Of course, you have several opportunities, but we are ordinary people like everyone else, says Gulbrandsen.
Due to the pandemic, the couple have not been able to visit for more than a year, but on Wednesday mother Anita and brother Lucas returned to Istanbul and then the joy of the reunion was great.
– I started crying as soon as I got here. I think it was very tough under the crown. I know how much you want your friends and family to visit you. You have made it so difficult. It is very nice to be here again, says mother Anita, while the dog Hugo (6) trips over her son's legs.
– It is absolutely fantastic to have the family visit, says Gulbrandsen himself.
– much we miss
Life in soccer involves training, traveling and playing most of the year. Aside from a few weeks in the summer, the two are locked into the club's team plan.
– We miss many things that others can do, says Malene Pedersen.
– My best friend just got married, says Gulbrandsen.
– And you were the fiancé, she says.
– Yes, but I didn't get a chance to attend the wedding. All footballers know how it works, but sometimes you feel it. Then you go back to the fact that this is something you've worked for your whole life, being able to earn a living playing soccer and experiencing different cultures.
They have now been in Turkey since the summer of 2019. The stay in Basaksehir has been full of contrasts. From helping him win the first league championship in club history and Champions League matches to injuries and coaches who haven't always given him confidence.
– There have been great ups and downs. That is rapidly changing here. But it's about performing well. Then you can play. Off the field, we have thrived all the time, says Gulbrandsen.
Assessing the future
– His contract expires next summer. What is the plan for the future?
– She will stay, then, says the striker of footsteps and smiles.
– Ha ha. Well. Both and, responds the fiancé.
– I'm open to anything, really. I have not yet spoken to the club about the future. I'm at an age where I should be at my best in terms of football. If you feel like you're not getting enough playtime or developing enough where you are, you need to look at it. But I thrive here. Now we have also hired Emre Belozoglu as a coach. It seems very positive.
– What will be the most important thing when choosing a club?
– I will always look for the complete package. Playing time, level, place, salary. Everything, really. If we stay here, most things are in place. Then the most important thing will be the playing time.
It does not exclude the return to Norway.
– Will it be abroad anyway, or are the old clubs like Lillestrøm and Molde relevant next summer?
– I've been a bit open to everything, really. I prefer to play at the highest level possible. But from She's not ready to move home yet, Gulbrandsen says, looking away from her fiancé.
He himself is the son of LSK legend Tom "Bukken" Gulbrandsen, who played ten seasons in the yellow jerseys.
– I think it is very exciting to live abroad. We are still young. Then why not? We had a lot of fun, responds Pedersen.
– Where will you settle when you return to Norway then?
– I have persuaded her that in the end it will be Lillestrøm, says Gulbrandsen and smiles.
– You say so, yes? Noooo. Ha ha, he laughs.
– You don't want to live in Lillestrøm?
– Yes, I can live in Lillestrøm, but you cannot play in Lillestrøm. It's better to stay in Molde, says the Molde girl and smiles.
Follow Norway's games on Friday:
18.00: I know Croatia-Norway, qualifying for the European Under-21 Championship, live on VG + Sport – with transmission from 17:30
20.45: continue Turkey-Norway in qualifying for the World Cup live on VG Live here – and in transmission on VGTV from about 20.35. The game will be broadcast on TV 2.
Here you can see how Basaksehir's profile evaluates Friday's World Cup qualifying match between Turkey and Norway:

www.aftenposten.no