The weather in Brann and Bergen was painful off the field. Expressing feelings paid off, says Marcus Mehnert.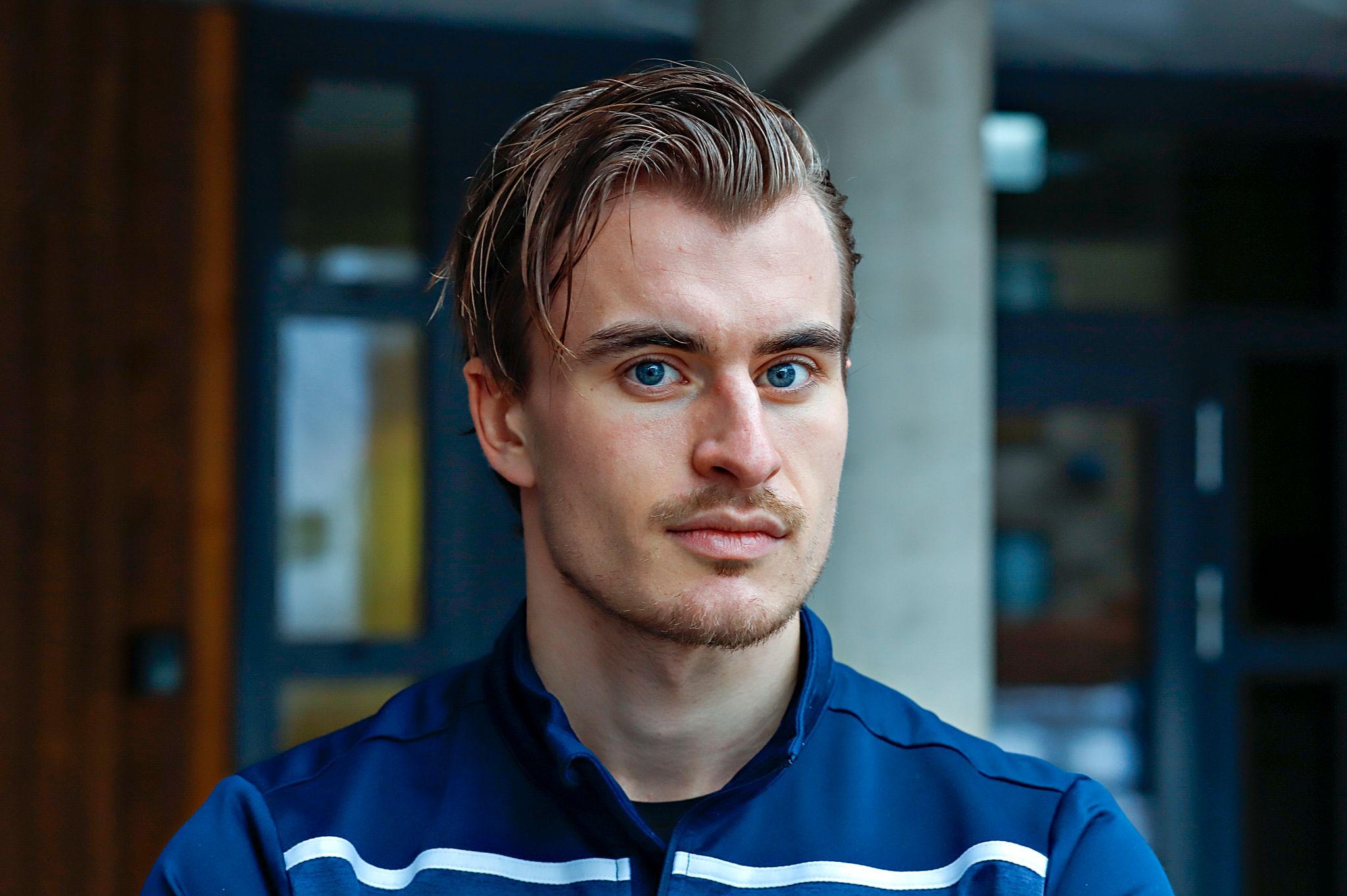 Marcus mehnert i didn't feel good.
Sitting on Brann's bench was a trifle. Soccer was still his sanctuary. Worse was occupying the hours, days and nights alone in the apartment. Norway was closed and Mehnert felt locked inside.
A seemingly successful young man in need of help got it and honestly recounted his experiences in January.
Milder depression
A mild depression and a mild form of PTSD were the hallmarks of Mehnert's problems.
– As violent as it was for me, where I was not myself on a private and social level, for almost a year … Now I am completely different, says Mehnert.
He is very happy to say this:
– It's much better.
Nine months after it was opened to the public, Mehnert thinks it is "a little absurd" to remember how hard it was. Now things are much better.
– I felt like it wasn't me, the way I had it. Now it's very strange to talk about it, says Mehnert.
He was praised for his frankness. On social media and comment fields, Mehnert was showered with messages of courage, there were statements of support in large numbers, and it was especially emphasized that he, as a young man, was an important voice.
– I have not regretted at all for having stood out. I hope and believe that it has helped others who have had a bad time. It's very nice to think about it. And that has been the most important thing, says Mehnert.
And it may be a cliché, but for Mehnert it is a real cliché. Adversity has made him stronger.
– 100 percent. For a year and a half I had adversities. Now I feel like it has loosened up. If now it is against me, I say to myself: "yes, yes, I've been worse."
Bad experiences are actively used.
– There will be nothing against what I experienced in 2020.
Close up of mental trainer
Mehnert used a psychologist. The need does not exist now. He still works closely with his mental coach, Krister Railo.
Mehnert went to Trondheim and received a top brand reception. For Ranheim, he's fighting for promotion to the Elite Series. Last weekend, Mehnert scored three goals in the same match. In the previous match, there were two.
– In Brann there was a very nice group socially, but it is in a slightly different way in Ranheim. Everyone can talk to everyone, Mehnert says.
– There is nothing bad to say about Bergen, but it was nice for me to change surroundings.
– It has really blossomed
And in the new environment, Ranheim's boss Frank Lidahl says it's "very nice" that Mehnert had good experiences.
– Not that we have done anything super special with him, but as a club we want to be as he describes, says Lidahl.
He calls it a good match: after a difficult moment, Mehnert came to a club that is a challenger.
– The external pressure is lower than in many other places. In Ranheim, there is time and space to build trust and confidence, says Lidahl.
In a new role, under a new coach, it has really relaxed for Marcus Mehnert. He is still only 23 years old.
– The coaching staff is very happy with Marcus. It has really prospered, says Frank Lidahl.
Listen to the Ballspark podcast:

www.aftenposten.no