ISTANBUL / NORWAY (VG) (Turkey 1-1 Norway) Kjetil Rekdal (52) asks whether Martin Ødegaard (22) will be "forced to remain anonymous" in the national team. Once again, experts call for more creativity, risk and rawness from Norway's 10.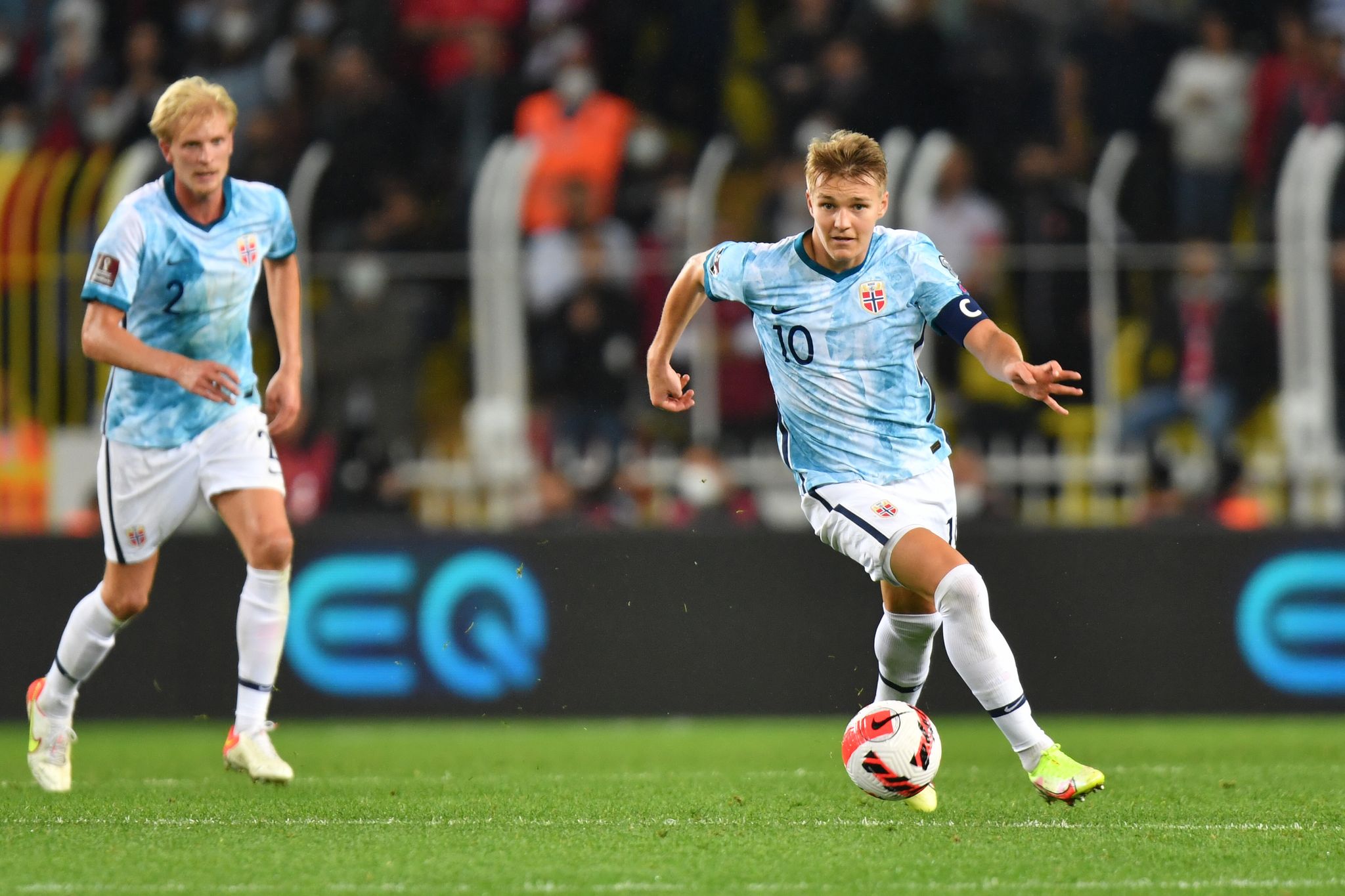 Aftenposten collaborates with VG-sporten. Therefore, as a reader of Aftenposten, you also get articles and services created by VG.
– Norway is a shame for Martin Ødegaard, asked football expert Joacim Jonsson during the VG broadcast during the international match between Turkey and Norway.
– Perhaps, you received a reply from Kjetil Rekdal.
Almost every time Ødegaard dons the national team uniform, there is an argument. This time, several of the other biggest stars came out with injuries, raising expectations for the 22-year-old another level. Ødegaard played mainly in the singles against the Turks, rarely fumbled and was active in pressure in Istanbul.
VG Ødegaard awarded six out of ten on the stock market. Only Patrick Berg and Marcus Holmgren Pedersen (both seven) were considered stronger. TV 2 and Dagbladet also gave Ødegaard 6/10.
– Very well. Well done match. The only downside is that he should step on "Moi" only with the goalkeeper in the second half there, when they are high and he can beat him by a margin, rather than through them, said coach Ståle Solbakken at the press conference afterwards. to the match. .
During the previous meeting, he was accused of being "Very little involved" by Rekdal, and also this time the former general of the national team thought that the Arsenal player disappeared too much from the game.
Graphics: www.sofascore.com
– He (Ståle Solbakken) cannot defend for a long, long time that he has a captain who is anonymous. He will stop, then someone on the bench says he performs better and wants to get in. Perhaps it is a curse on the captain of the national team, who is forced to remain anonymous, says the longtime key player in the midfield of Drillo's legendary team in the 1990s.
Rekdal emphasizes that he does not believe Ødegaard should be removed from the team, but calls for the captain to have a more defined role in the national team.
– The main argument is that if we get more out of it, the team will be better. More dangerous, more creative, more productive, Rekdal said during the broadcast on Turkey's match, which came so close to ending with Norwegian cheers after Ødegaard's post:
– We would like to score three points and have great chances. It's a bit disappointing, even though we sink like we do, says Martin Ødegaard even about the 1-1 match against TV 2.
The captain's biggest involvement came in extra time, when he found Mohamed Elyounoussi with a scratched post in the back post. The header crossed the longest post and was inches away from sending Norway home with three points.
– I was hoping it would be a bit more progressive, but look what the post has at the end of "Moi", I want him to use those raw qualities. A little more risky in the future, daring to be a little more raw in the future, because he has an eye for the game and it is obvious, says former national team player Morten Gamst Pedersen (40) about Ødegaard to VG.
Another former Norwegian hero, Rune Bratseth (60), understands that Ødegaard's expectations are high, but emphasizes that there is no reason to put a negative point on his performance after the match against Turkey.
– The expectations are, of course, very high for a player who has the history that he has. He has been a super talent, yes, you can always expect more, at the same time that he is ahead. He is very good at the game of the press, and has a post that should have been a goal. You have expectations, and he has to live with that as captain of the Norwegian national team. You have to demand a little more, says the former national team stopper and current Vsport expert.

www.aftenposten.no