PRAGUE (Aftenposten): On the streets of Prague, Andrej Babi's shocking defeat was celebrated on Saturday night. He doesn't have many followers here.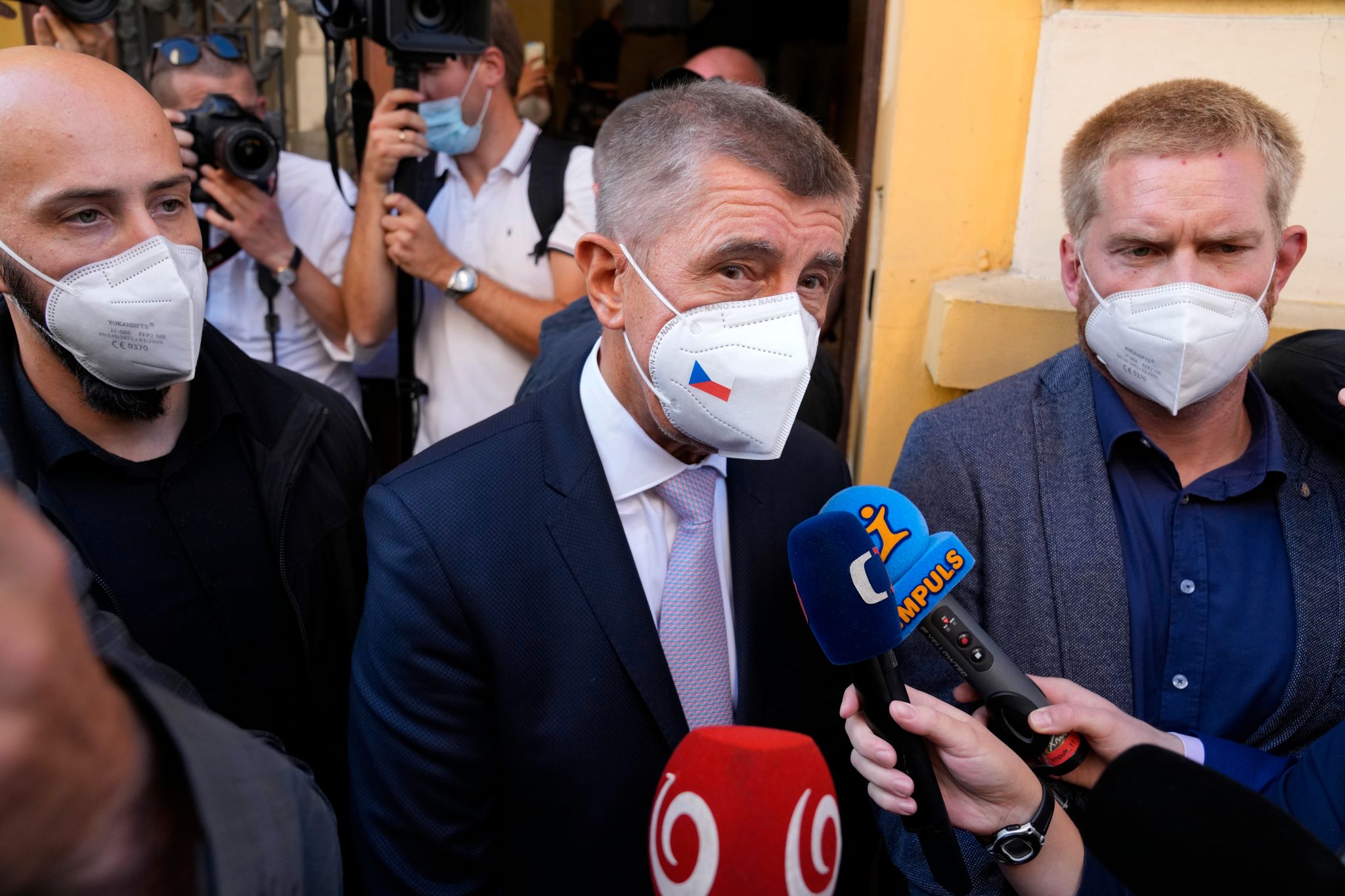 The controversial Prime Minister of the Czech Republic, Andrei Babis, appeared to make a much better decision than was feared. But then he turned abruptly.
Andrej Babis is strong in the countryside and weak in the big cities. So when the city's last votes were counted Saturday night, the lead narrowed. And around 9 p.m., the defeat was a fact.
Thus the man who has been called "Trump Europe" be out of politics forever. But it certainly isn't.
also read
Can Norwegians' favorite big city become Europe's next worst thing?
These are the winners
Although Babi's ANO party was the largest with 28.20 percent of the vote, two political alliances of center-right parties have said they will cooperate and rule together. They received a total of 42.49 percent of the votes.
Together, they have a majority in the National Assembly, with 108 out of a total of 200 representatives. See the table of details on the winners below:
May be extra rounds
Despite defeat: there may be additional rounds and disputes over governmental alternatives.
During the current period, Prime Minister Andrej Babas has led a minority government. But the two parties that supported him, the Communists and the Social Democrats, ended up below the threshold. Then they can't save it anymore.
But there is a part that may be willing:
You can ask right-wing radicals for help.
Babis may try to form a new minority government, but then must seek the support of the anti-immigration party, SPD, Freedom and Democracy Party. Japan-born Tomio Okamura, who leads the party, is a huge fan of, among others, Marine Le Pen, Geert Wilders and Matteo Salvini.
Marine Le Pen, Geert Wilders and Tomio Okamura during a rally with the European populist party in Italy.
February 1Photo: DAVID W CERNY, Reuter / NTB
Makes tough demands to support Andrej Babis: the party demands a referendum on the continuation of Czech membership in the EU, Czexit –and will present a proposal for various issues to be decided through referendums. Following the Swiss model.
Babis is unlikely to try this. Then there is one last ransom left.
This man decides
For Andrej Babis he has a powerful ally on his side: the President of the Czech Republic, Milos Zeman (77). A man who surpasses Babis in xenophobic and racist rhetoric. He is also heavily pro-Russian and Putin's husband in Prague.
Although he is seriously weakened, both politically and in health, it is he who will formally designate who will be assigned the government's mission.
He has previously said that he will not recognize any of the opposition's alliances. They are not political parties in the constitutional sense, he believes. Therefore, it will point to Andrej Babis as the new prime minister of the country, come what may. It remains to be seen.
– He will do everything possible to keep ANO in power, Josef Mlejnek, an analyst at Charles University in Prague, tells Reuters.
This is the opposition
If the government's allocation goes to the opposition, the strongest candidate and possible new prime minister will be Iván Bartos.
He is the libertine of Andrej Babi opposite.
Iván Bartos took his son to the polls on Saturday.
February 1Photo: Darko Bandic / AP
He is a young computer nerd and a favorite of young people. He leads the Pirate Party, which together with an alliance of mayors and independents, has strong support in the cities and among young people.
The party is strongly pro-EU, supports a liberal migration policy and supports 100 percent of the EU green change.
Fell by his own grip
For Andrej Babis, this election may be the end of his political career.
Babis, 67, has been through a turbulent period. A few days ago, it became known through the massive "Pandora Papers" leak that Babis is said to have failed to disclose a foreign investment company that was used to buy 16 properties in the south of France worth close to 200 million crowns. Norwegian.
He has also had to watch his own son appear at election campaign events and scold his father.
When he was elected in 2017, many in the Czech Republic thought they had chosen an innovator. The sugar-rich businessman, hence the comparison to Trump, wanted to rule the Czech Republic as his "successful" business empire. Away from bureaucracy, corruption and collusion between politicians and companies. People believed in him.
Now he is about to fall into his own hands.

www.aftenposten.no