Lars Kristian Hemstad

Skotbu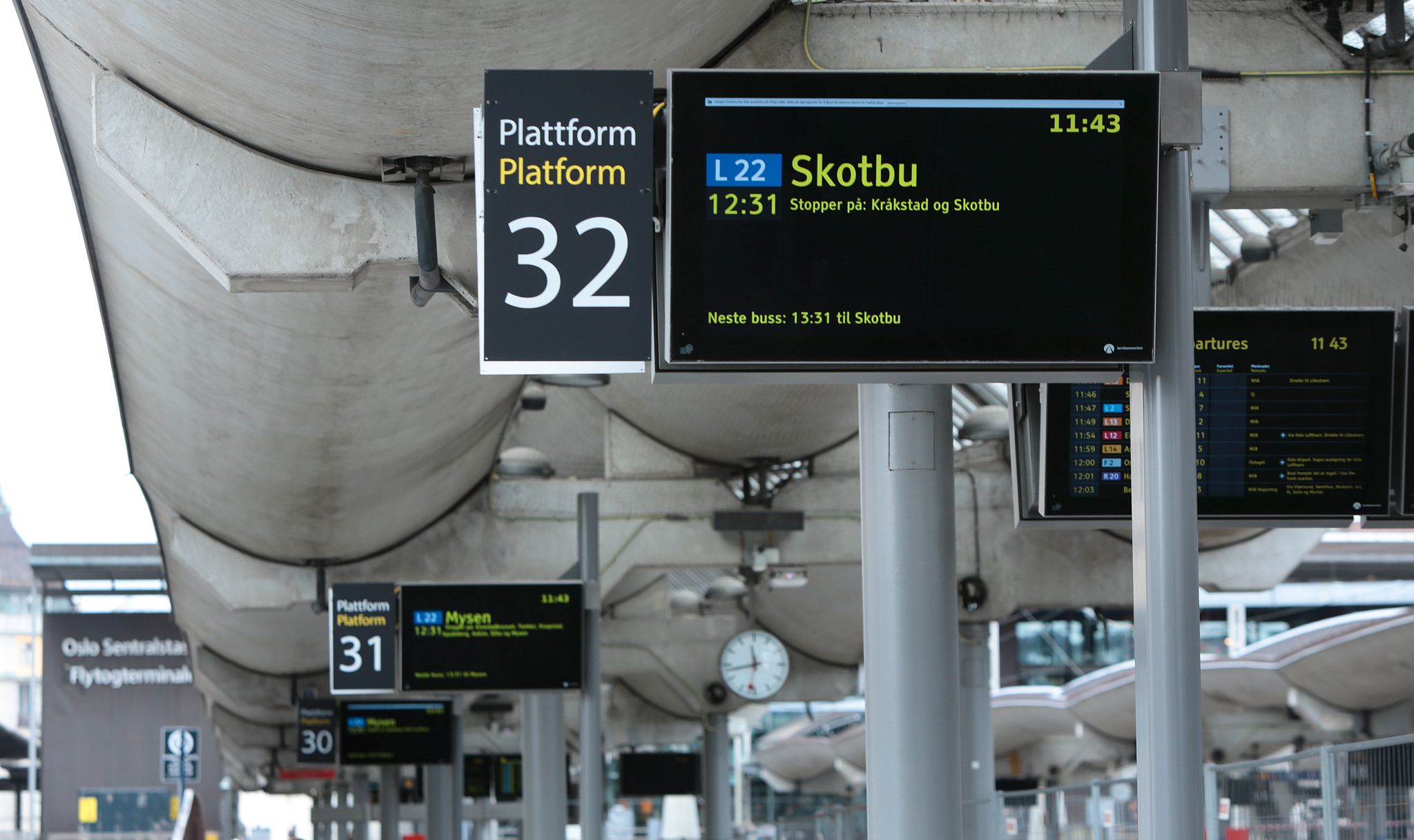 There are power outages, signal problems, ground faults, train faults, missing personnel. What's happening on the Eastern Line?
Debate
This is a discussion post. Opinions in the text are the responsibility of the writer.
This post may be a bit limited. Maybe you don't know what the East line is? For those in the know, I think a bell will ring immediately when they hear the name.
But to inform a little: the line this is the section of train that goes from Ski to Mysen / Rakkestad. Here are the passenger trains that have the Skøyen terminal at one end and Mysen / Rakkestad at the other.
"Something" is happening on the East line, but not very big. An occasional passenger train passes on its way to one of the end points. Unfortunately, the frequency is quite low.
For example, from where I live in Skotbu, trains go to Skøyen every hour. Except in the period between kl. 06:27 and 08:27 from Monday to Friday. Then there are half-hour departures.
This sounds good, you might think. In theory, I can agree with you and I can live well with this. The train still came and went these days.
Almost a day without delays
Those of us who live and use the eastern line, however, know a reality characterized by "bus by train" and constant delays.
"Bus for train" is an annual summer greeting for us travelers and has been for many years. Then the train traffic is completely closed and replaced by a bus. Good and good.
"Bus by train" is only valid for a few weeks in summer, so we can do it. It's worse with delays. You'd think the summer closure would entail the necessary maintenance and upgrades, so that traffic, when it starts up again, can continue as scheduled. No men.
This fall, after the summer closed, there have been nothing but delays and cancellations in train traffic on the East line.
Hardly a day goes by with no morning / afternoon delays. There are power outages, signal problems, ground faults, train faults, missing personnel.
The list is long of excuses. The issues are now so extensive that the notification I get on my phone from the Vy app has gone from applying to individual outings to time periods of the day.
For those who depend on daily transportation, this appears to be a heavy burden and a hassle. It's almost impossible to make appointments and know when you can expect to be at work or school.
Poor those who depend on giving birth and / or picking up children from kindergarten or school.
Has everyone given up?
We are now in the year 2021. We could just as easily have been in the 1980s.
The time it takes to get from Skotbu to Oslo S by train is slightly longer today than 10 years ago, despite the fact that two stations between Skotbu and Ski have since closed.
The excuse of those responsible for the circulation of the trains is that now there are more trains on the same tracks and that there is less space.
I dont know. I just notice that my train doesn't arrive when it should, and that it rarely arrives at the terminal according to what the schedule says.
I am surprised that there is silence on the subject. Has everyone given up or made measurement parameters that do not detect irregularities?
Who is responsible?
The Norwegian public sector spends a lot of money on railways. We must be able to expect an offer commensurate with the use of money.
I would like a complete answer from those responsible for the misery. Who it is, I must admit I'm not sure.
Is it Vy who runs the trains?
Is Bane Nor responsible for the rails and power?
Is Norske Tog responsible for equipping the train that Vy uses?
Is Mantena AS the maintenance of rolling stock?
Perhaps we can let the Minister who manages the Ministry of Transport and Communications respond to this. Maybe you can summarize us?
It's probably Hareide who has the overall responsibility so far that my train arrives when it should.
---

www.aftenposten.no