Ski President Erik Røste believes it is obvious that the leaks were made to damage the ski association.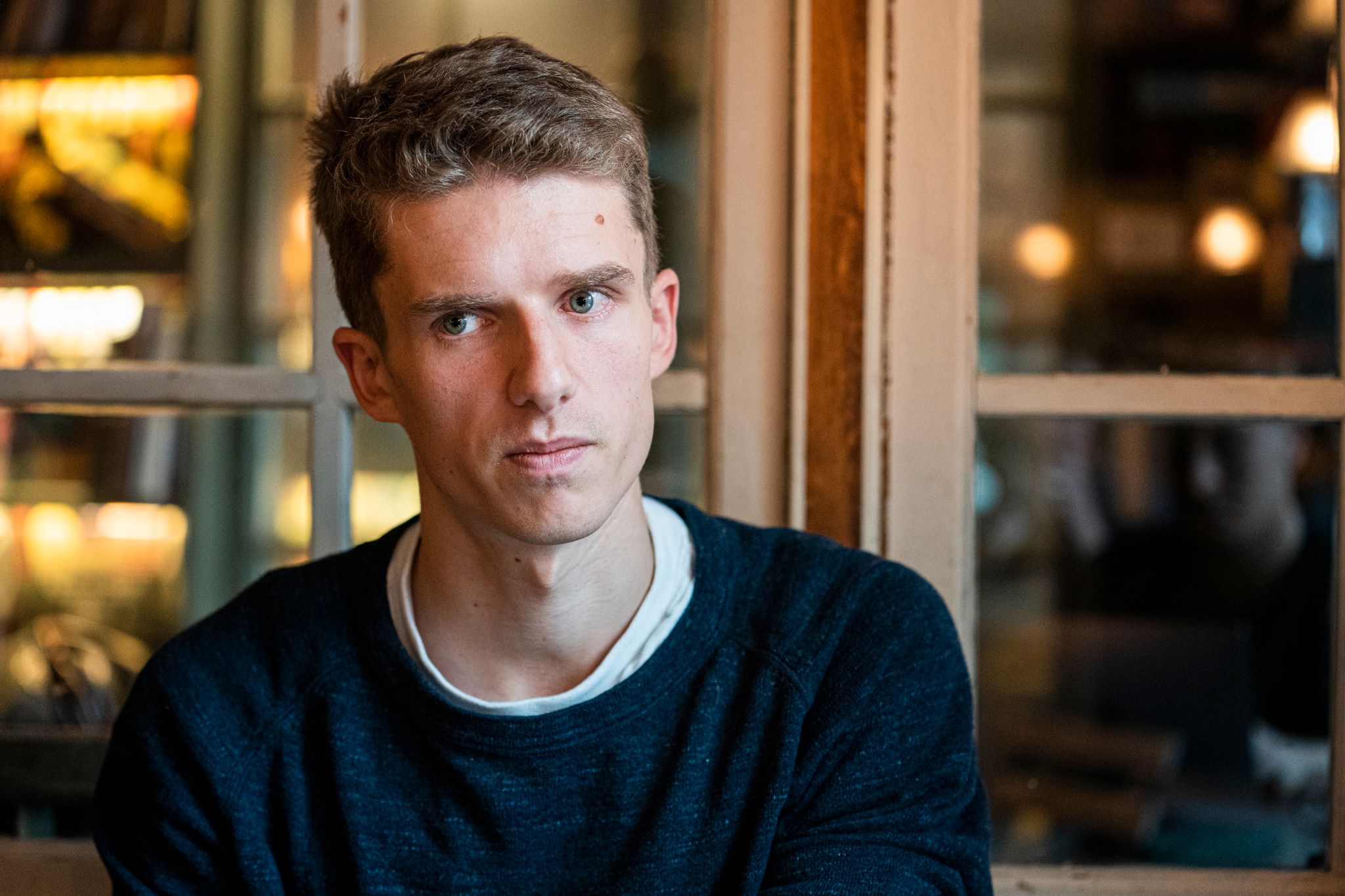 BAKKLANDET: – I am interested and continue. Now I must have reached a level where I, as a practitioner, cannot influence the situation. It seems that it is the judiciary that should decide this case.
Halvor Egner Granerud meets Adresseavisen at Antikvariatet in Bakklandet in Trondheim. The jumping star became historic when he won the World Cup in total and scored eleven World Cup victories in one season. With that, he became the most winning Norwegian ski jumper through the newspaper, along with Roar Ljøkelsøy.
Where winter consisted of joy and rejoicing, late summer and fall have been in stark contrast. The ongoing conflict between jumping director Clas Brede Bråthen and the Norwegian Ski Association frustrates Granerud.
– I am disappointed with the handling of the case. It seems that the ski board does nothing. I am frustrated and disappointed with the handling, he says.
The heated conflict has ended with Bråthen's calling for a discussion meeting this week. It can be the beginning of a dismissal process. NSF senior management has described the jump director's behavior and communication as unacceptable. Earlier this fall, it was announced that they will not extend Bråthen's contract when it expires in April next year.
I was surprised
Granerud moved to Trondheim a little over three years ago. He is still part of Kollenhopp, but from time to time he trains with Trønderhopp.
This week could VG They reveal that Trønderhopp supports the Ski Association in the heated conflict, without the chairman of the board, Oddny Estenstad, coming up with any direct criticism of Bråthen in internal emails that have been leaked to the press.
– I was surprised that such a case leaked to the press. At the same time, I don't know the chairman of the board or the other members of the board. I must have met Oddny Estenstad once, I think. It doesn't look so good that those things come out, it's Granerud's reaction to the leak.
Adresseavisen has been in dialogue with President Estenstad, who does not want to comment on the matter.
– Unnecessary
Halvor's father, Svein Granerud, along with Jan Helge Lundby (Maren's father) and Per Erik Opseth (Silje's father) have written a column for NRK, where they fear a collapse in the jump field if Bråthen is not allowed to continue as jump director.
– He asked me from the beginning if it was okay for him to express his views in public, something I said was okay. We agree on a lot. I am very disappointed and upset by the handling of the case, but I am also clear that I want to continue with Clas, says Halvor, adding:
– He (Bråthen) does his best to make the Norwegian jump the best it can be. It may be that sometimes some are trampled in the trees, at the same time that you have probably encountered a lot of resistance at all times to develop the Norwegian jump. He has accomplished a lot and is an extremely good leader. I think it is unnecessary to change the leader now. Everything works as it should, and Clas has acquired great and good competence and knows the leadership.
– What do you hope will be the outcome of the conflict?
– The best solution is probably a "basket case" now, that is, for the parties to sit together and find out where the limits go and what role Clas should have. I was hoping that Clas and the Norwegian Ski Association would hold hands, go ahead and work together to make Norwegian jumping the best it could be. But I feel like the Ski Association is completely locked in and then a conflict cannot be resolved.
– Obviously done to damage the ski association.
Adresseavisen has confronted ski president Erik Røste with Granerud's remarks. Espen Graff, head of communication for the ski association, writes that these are his comments on what Granerud says:
– We understand very well the frustration of athletes. The ski board has a responsibility to find a solution that protects the whole of the Norwegian Ski Association, but has also been concerned to listen to the wish of the athletes and the jumping community that Clas Brede continue in a sporting position. Therefore, he was offered the position of director of the national team. In that role, he would have the same conditions as he has today and could concentrate on sports tasks. Through his lawyer, Bråthen refused to enter into further dialogue about this. We found this very unfortunate, as we hoped to find a solution with them. But to be able to discuss a solution you have to be willing to meet and that was rejected by Clas Brede through his lawyer.
also read
– It's something we never know.
Additionally, Røste and Graff comment VGs Trønder jump reveal:
– We also deeply regret that a note from an internal lawyer was leaked to the media, which, among other things, contained Trønderhopp's correspondence. This is obviously done to damage the ski association and is one of several leaks in the case. We have a good overview of how it happened and we will follow it up.

www.aftenposten.no