The victim should not have gone to school, but many of the students knew him. There will be a memorial service at the school when students return from fall break on Monday.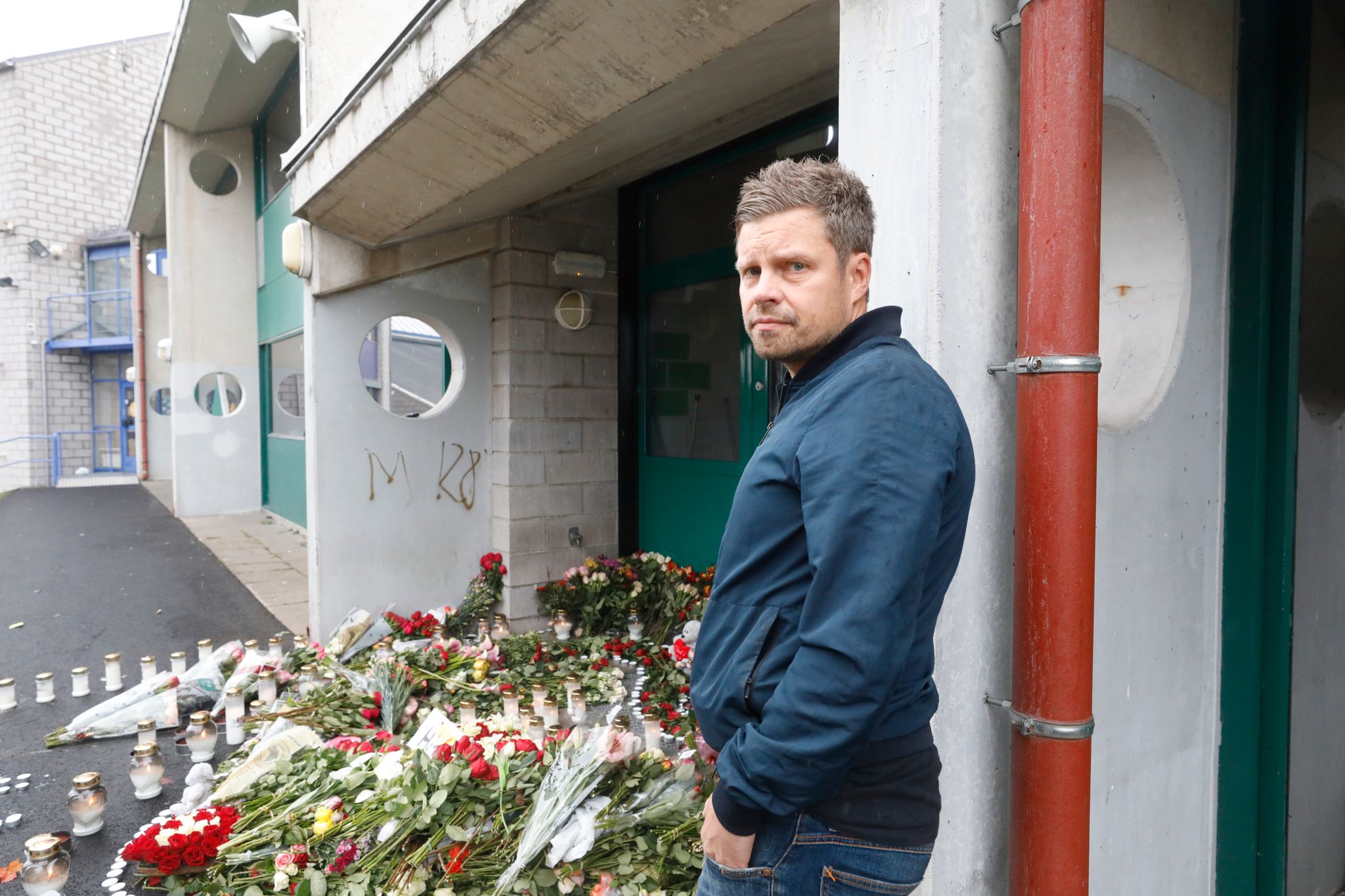 When students arrive at school on Monday, the outdoor area is filled with flowers and candles. A few days earlier, a 20-year-old man was killed here.
– We don't think he's gone with us. But many students knew who he was, says principal Trond Nilsen.
During the first hour of Monday, students should be with their contact teachers. They should talk about what has happened, maybe say they are worried, get their questions answered. A little later in the day, the director has planned a memorial service for the 20-year-old. Later, the students return to the classroom.
– We will talk about what we have in common. Across cultures, ethnicities, and orientations. It's more than we often think, and we'll continue to talk about this in the future, says Nilsen.
– Many of our students have experienced traumatic things before. Although they may not be in direct fear of this particular event, it can trigger something in them.
Sea of ​​flowers
Nilsen says it's natural for the school to get involved when something like this happens in the local community.
– The most important thing for us as a school now is to unite for the local community. Adults must be visible and present to protect children and young people.
He says it can now be easy for many to think hard about what should happen in Mortensrud. He, as director, is happy to participate in that discussion, but says that the most important thing now is to take care of those affected.
– Now the most important thing is to take care of the relatives and friends of the deceased as well as everyone who lives in Mortensrud. The sea of ​​flowers outside the school clearly shows that the deceased has been important to many here in Mortensrud, says the principal.
Calling witnesses
On Sunday night, police said several witnesses had not yet come forward to the police. We are talking about several young people who were in the area when the 20-year-old was shot and killed.
– We have not managed to get in touch with everyone. There are some that we haven't found, we need to talk to them. Getting the best possible picture of what happened at the scene is important, says Police Inspector Grete Lien Metlid.
The police are now asking these people to get in touch. The police also ask people who know who was at the scene to get in touch.
So far no one has been charged in the case, he says. Nor has anyone been arrested. But the police have received various tips and information.
Much of it comes from the police survey in Mortensrud. It also took place on Sunday. The police then systematically scoured the area.
– We just knock on doors and talk to people. We have been doing this for two days. A lot of information has been gathered here, Metlid says and adds.
– We experience that those who live in the area and those who are from the area, we are very committed and worried that this will be solved.

www.aftenposten.no