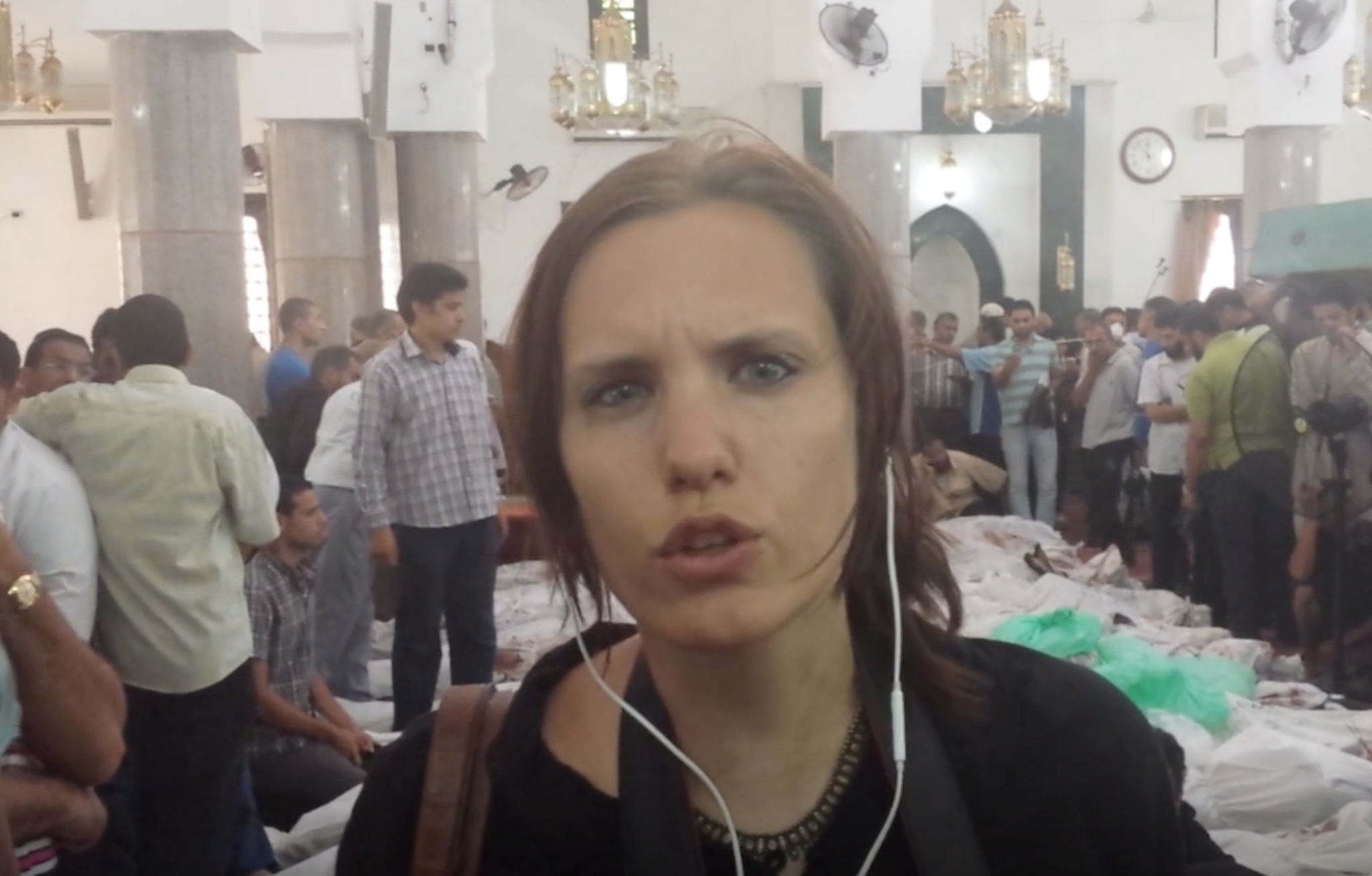 Aftenposten podcast second episode I was there It is about the 2013 Cairo massacre. A massacre that many have already forgotten.
When Kristin Solberg moved to Cairo in the summer of 2013 to start as Aftenposten's new Middle East correspondent, she noticed that the city was shaking with excitement.
The military had just seized power, two years after losing it in the Arab Spring. But supporters of the ousted president, Muhammad Mursi, refused to surrender.
They met in Rabaa Square in the Egyptian capital. And they refused to move. In the end, the generals had enough. They went in and started shooting.
Kristin Solberg did not enter the square, but she was able to see how the soldiers fired and how the dead and wounded protesters were carried out.
The next day he visited a nearby mosque. The bodies were everywhere.
– I think I stopped counting 172 bodies, he says today.
Look at the report he recorded that day:
Bloody socks
Solberg also visited another mosque, where a dying man was taken shortly thereafter. No one took care of him where he lay, so the Norwegian journalist decided to be there when he died.
– I saw how his eyes grew farther and farther away. Finally, his inward gaze was suddenly gone. It has that glass look that the dead have, says Solberg.
In the mosque, you take off your shoes at the entrance. When Solberg returned to the hotel after covering the massacre, he noticed that the black socks were covered in blood.
Should I throw them away? She had already seen signs that authorities were trying to cover up what had happened, and the socks somehow represented proof of what had happened.
– So I didn't want to throw them away. But he couldn't just put them in the sock drawer. So I always felt like I stepped on other people's blood, he says.
At least 817 people were killed by security forces these days, according to Human Rights Watch.
The massacre we forget
The experienced foreign journalist remembers the Cairo massacre as one of the worst she has ever experienced. Every August, send your thoughts back to the bloody days of 2013.
Especially since many people seem to have already forgotten the massacre. The man who took power that summer, Abdel Fattah Al-Sisi, is still the president of Cairo. It is brought to the warmth of the world community. Few, if any, speak of the massacre of eight years ago.
– Regardless of whether you agree politically, it was a massacre, says Kristin Solberg.
And the socks? They threw it away at the end.
Hear this whole story on the second episode of the Aftenposten podcast I was there.
You can find all the episodes on PodMe or on Aftenposten, every Tuesday during the fall. You must be subscribed to listen to the episodes.

www.aftenposten.no