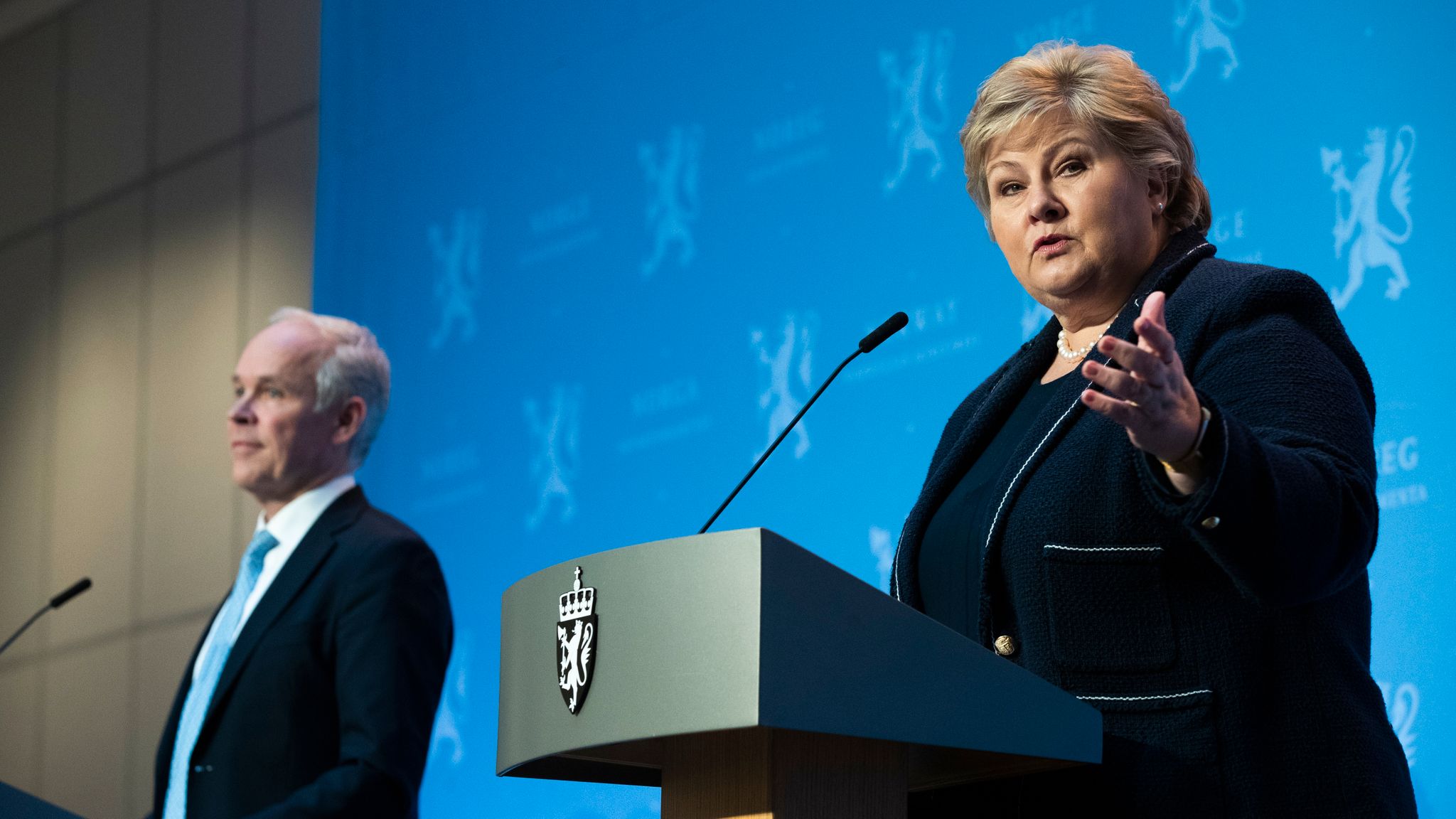 The outgoing bourgeois government has leaked several points of the budget proposal presented on Tuesday.
* The development aid budget is increased by NOK 3.8 billion. In addition, NOK 2 billion will be set aside for a climate fund that will support conversion to renewable energy in developing countries.
* Approximately NOK 1.5 billion in tax relief for young people in low- and middle-income jobs.
* A billion-dollar boost for children and youth: NOK 200 million for mental health, NOK 403 million to ensure young people complete upper secondary school, NOK 104.2 million for overtime in science and NOK 20.5 million for teachers specialists.
* The Housing Bank receives NOK 1 billion to be used for mortgages in the districts.
* One billion for a new loan scheme for Nye Veier's job with Ringeriksbanen.
* DKK 400 million for the leisure card program.
* NOK 451 million to invest in the Porsanger garrison, says Defense Minister Frank Bakke-Jensen.
* The electricity tax is reduced by 1.5 øre. This corresponds to a 9 percent cut.
* NOK 200 million out of a total of 3.1 billion that the state has promised for a new airport in Bodø
* NOK 40 million for a new district competency development program and application-based curriculum for study centers and the like.
* The housing benefit plan is reinforced by NOK 70 million. This will be used to lower the deductible for households with more than one person.
* Tax on options is deferred until the sale of the shares. They are then taxed as a capital tax, not a payroll tax, which is the current scheme.
* The options tax regime is extended to apply to companies with up to 50 employees (25 now), 80 million turnover (25 now) and 10-year companies (now 6 years).
* Initial grant of NOK 110 million for Blue Building at Nord University in Bodø and NOK 10 million for user equipment in the state budget for 2022.
* NOK 330 million for municipalities with businesses that are still struggling as a result of the pandemic.
* NOK 162 million is reserved for the creation of a cod museum in Lofoten.
* NOK 100 million will be used to follow up parts of the drug reform.
* 100 million for a new E16 between Arna and Voss
* An additional 50 million in investment grants for protected housing for the elderly in the district municipalities.
* The VAT exemption for electric cars will be maintained.
* The income limit for free legal aid is increased by 10 percent.
* Higher tax deductions for travel expenses for those who live in at least 300 central municipalities.
* The climate investment fund Nysnø will receive NOK 900 million, which is NOK 200 million more than in this year's budget.
* After the huge Humpback Salmon invasion this summer, NOK 15.3 million will be set aside for various traps in the Finnmark rivers.
* NOK 5 million for the establishment of an orphanage for Sami children.
* NOK 4 million to strengthen work against racism.
* The Human Rights Service Foundation loses state aid.
The Labor Party and the Center Party have announced that:
* Give voluntary organizations full VAT compensation. Today, they receive about 80 percent compensation.
————————————————– ————–

www.aftenposten.no