According to her own book, Marit Bjørgen (41) was described as disloyal and greedy for her own union. She experienced this as fucking unfair.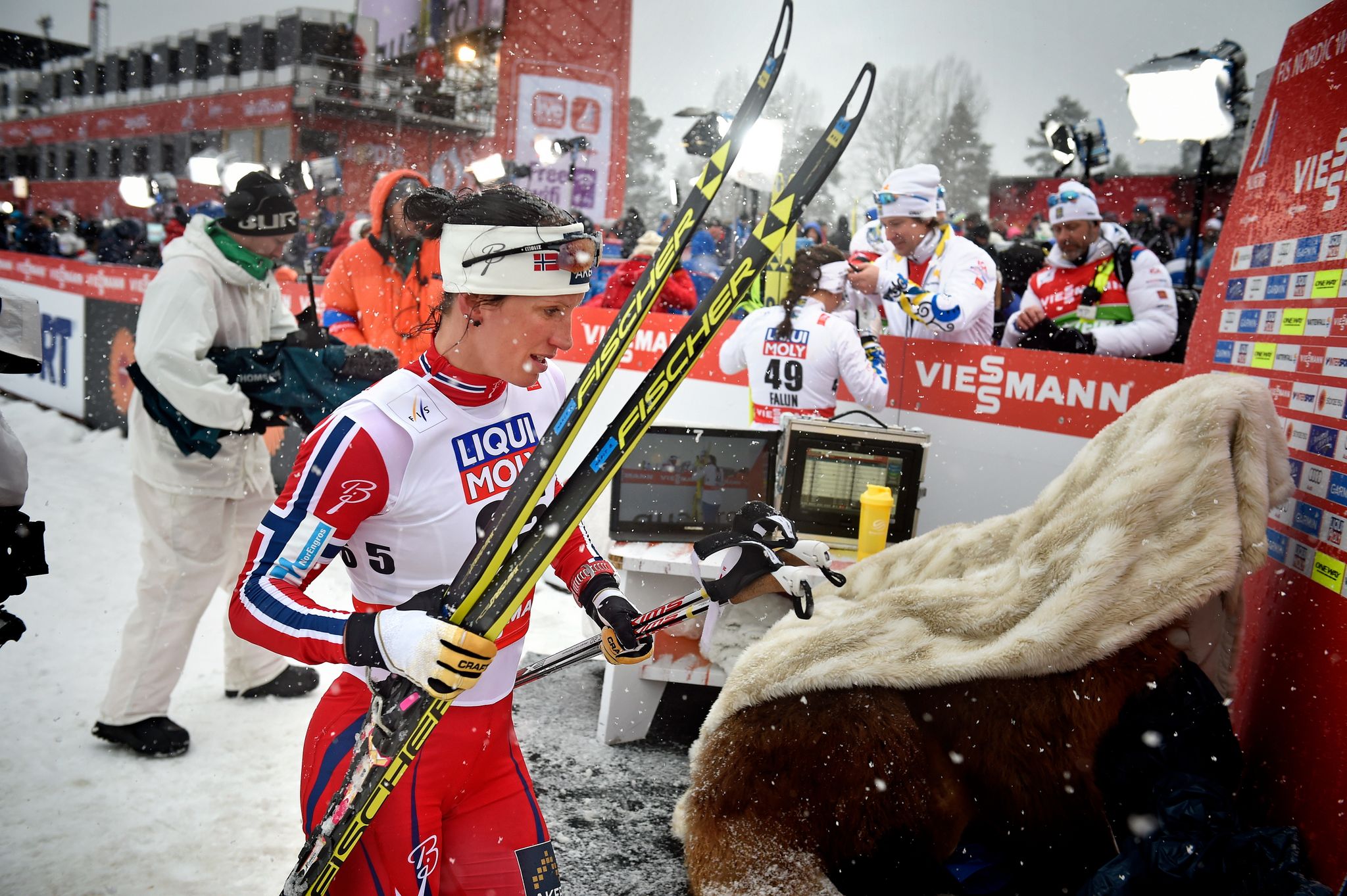 Aftenposten collaborates with VG-sporten. Therefore, as a reader of Aftenposten, you also get articles and services created by VG.
After the World Ski Championships in Falun in 2015, Bjørgen ended in a giant conflict with the national team administration, which reached a boiling point when then-sport manager Vidar Løfshus threatened to kick her out of the national team, says the cross-country. . reigns in the book "Winner Heart" written by NRK journalist Ingerid Stenvold.
– It hurt a little when he called me and threatened me like that. She was pregnant and had hormones, so tears rolled down, Bjørgen describes to VG.
He had signed a sponsorship agreement with Swedish equipment supplier Craft. It was within the limits to advertise gloves. But the ski association was not happy with the images and thought they appeared as an advertisement for the entire clothing collection, it says in the book.
Therefore, Bjørgen broke the regulations of the ski association, which had a clothing and equipment agreement with Bj / Active Brands. Several campaigns with Craft had to be canceled. Bjørgen had a bad conscience towards his new sponsor.
"Even ski president Erik Røste was personally involved in putting pressure on Marit. It was well known that Røste had a role in this that was discussed," Stenvold writes.
When the ski association negotiated the deal with Bj Sports / Active Brands in 2013, Erik Røste was president of the company. Until he became president of skiing, he was CEO of the company.
Bjørgen says they called her disloyal and greedy. Bjørgen has long postponed the signing of the athlete's agreement with the national team. Then the then sports director Vidar Løfshus called. According to Bjørgen, he was furious. He thought she ruined the other girls and the whole team. He finished it off with the fact that he would lose his place in the national team if he did not sign immediately. Bjørgen was shocked. By his own description, he was shaking.
– I don't think I deserved it. I have always defended the team. For me he had no choice but to be on the team. So it was completely unnecessary to take that phone call, says Bjørgen.
She signed the agreement almost immediately.
– I didn't have a choice. When I hear that I ruin others on the team, I hurt myself, he tells VG, 41.
He signed books with Ingerid Stenvold at the publisher's premises on Monday morning. It was stack after stack of books in front, to the sides, and behind them. Bjørgen is excited.
The cross-country ski queen says conflict with the ski association eroded her. She was already struggling with motivation. He wondered if it was full. She had won it all.
Bjørgen took two golds and a bronze at the Falun World Cup. Six years later, he reveals his experience of the sponsorship scandal in the book that comes out Tuesday.
Vidar Løfshus says he has always been a champion of loyalty to the national team model.
– I always got involved if it was the practitioners who threatened him, so it's probably true, says Vidar Løfshus about the conflict described by Marit Bjørgen.
Løfshus smiles a little because he must have been furious and said that Bjørgen ruined for the whole team.
– I don't remember the details of that phone call. But like I say, the commitment around this is strong for me.
– That you should have threatened to throw her out of the national team is very concrete, then. You remember?
– I don't remember specifically what I said. That I was furious, I feel tabloidized, says Løfshus.
Bjørgen felt that the ski association sold too many athletes to its own sponsors.
– There is a feeling that we lost control of ourselves. There was a lot of frustration between the runners and the association. We did not agree on some things, especially when things got much bigger, so we felt that the association was not fully included in the practitioner's contract.
– I have a good relationship with Vidar, but I think he was a bit pressured in all areas. Vidar can boil a little and then we're done with it, he adds.
The former sporting and national team director will be a cross-country expert for Viaplay this winter. He feels that he has always had a good, long-standing relationship with Bjørgen.
– But it was a short period when he was a bit tense when he negotiated with Craft, says Løfshus.
Faced with the claim that he personally pressured Bjørgen, ski president Erik Røste writes the following in an SMS to VG:
– As Marit was one of our most important runners, they informed me. I did not participate in the internal discussion between cross-country skiing and Marit, but in principle when it comes to personal agreements versus association agreements.
Two years later, in 2017, Bjørgen won 4 golds at the World Cup in Lahti. The last of a total of 18 world golds.

www.aftenposten.no