In her biography, Marit Bjørgen shares new and unknown details of her private life.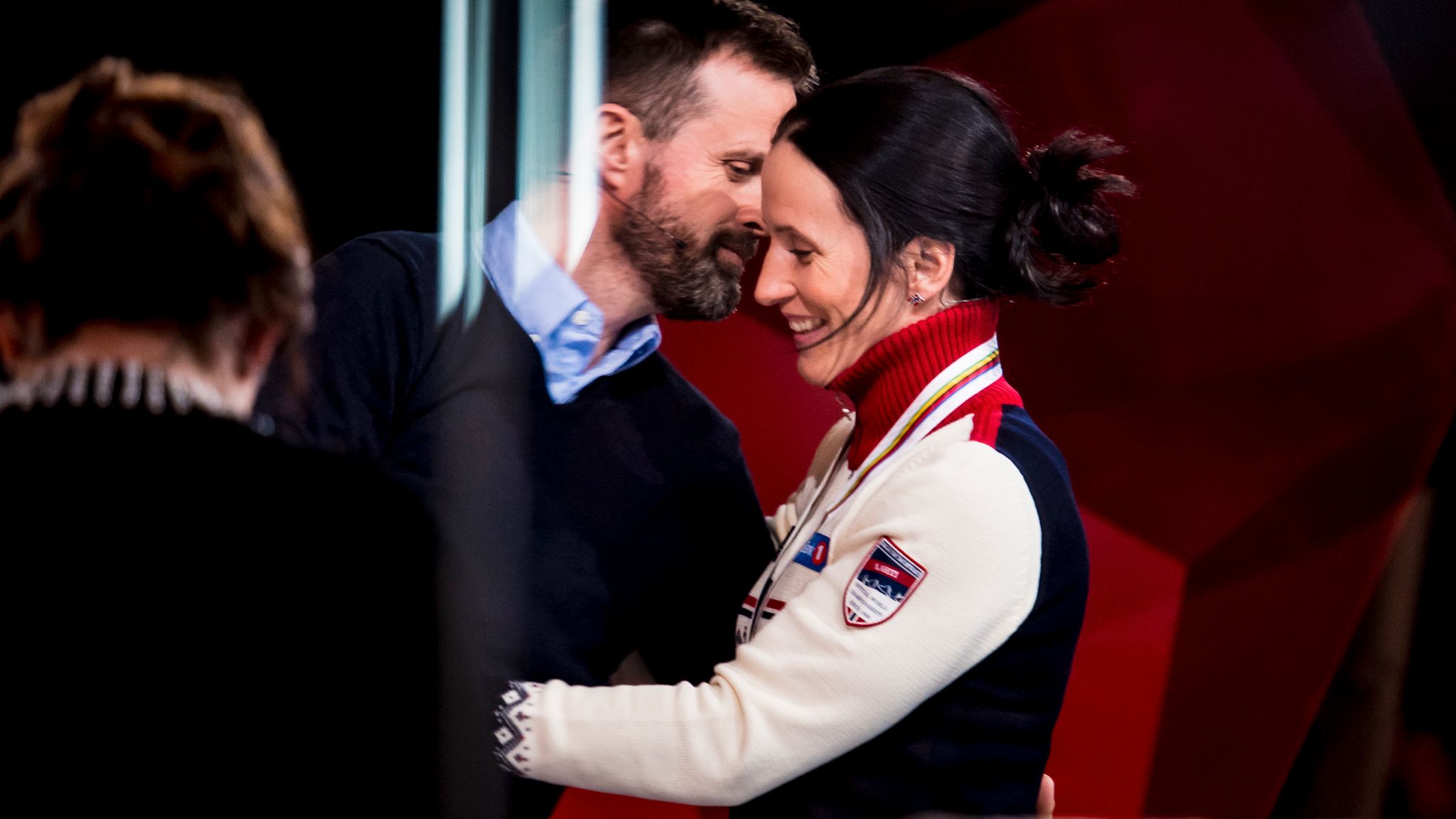 OSLO: "We grew up in the town of Trøndelag, that's how it was," he says today. They drank alcohol and it was not always bought at the post. Marit has to smile when she finds out that for a long time she had a five-liter can of burned house under the bed in her room. "
Marit Bjørgen did not abandon village festivals and the Russian era. In the book "Winner Heart," due out Tuesday, the abdicated ski queen opens up about the holidays and her love life.
– I tell everything from my side. Petter (Northug) and I have experienced much of the same and come from fairly similar circumstances. While he was more extreme at sports betting in his youth, I had a more typical youth. I think it is important to share and tell my story, Bjørgen tells Adresseavisen.
also read
Asked Bjørgen to get dressed: – Limited to harassment
The 41-year-old does not expect major reactions to what she shares from her private life. Full transparency was an important premise for the work on the book, according to author Ingerid Stenvold. Bjørgen says he had the last word before the book went to press. But according to the former ski queen, nothing is left out.
Secret visit from the boy
On another occasion, they were at home on the farm when Kari was suddenly ordered to go to bed much earlier than usual. She tried to protest, but Marit was determined. However, the little sister did not fall asleep and realized that there was a secret visit from a boy to Bjørga. He was a few years older than Marit and Kari knew his name was Jan Erik, "he says in the book.
Jan Erik Reiten, from the neighboring town of Singsås, became Bjørgen's first partner. They got together when they were in their last year of high school at Støren, the 1999/2000 school year. Reiten and Bjørgen had mutual friends and met at a party. He was four years older than her and worked as a plumber. In addition, he played soccer and competed in scooter cross.
It wasn't long before they moved in together:
"They bought a house in Rognes, on the slopes not far below Bjørga. It was quick, but for them it was the only remedy. In the spring of 2005 they had been together for five years, four of them as partners »
Coexistence breakdown
After the World Cup final in Falun, Sweden, Bjørgen and her mother Kristin drove home to Rognes. So she decided that the relationship with Reiten was not the future for her:
"They were fine, but they had also fallen apart and she was ready to move on. The meeting with Fred Børre was not the reason, but it became a catalyst."
In April, both Bjørgen and Lundberg moved out of their cohabitants. Little by little, they got to know each other more and more frequently. During a football match between Lyn and Viking in Ullevaal, VG photographer Bjørn S. Delbekk snapped a photo of the newly in love couple kissing. The next day, the national newspaper was able to reveal that Idretts-Norge had a new super partner.
I was depressed
At the same time that Bjørgen experienced a breakup and fell in love again, he encountered adversity on the ski slope. The following seasons contrasted with the great success of Oberstdorf.
"Today, 16 years later, she uses the word depressed about her own condition in the fall of 2005," the book says.
After struggling in 2006-2009, where he also had the idea to put the skis on the shelf, the turning operation started after the Liberec World Championship (2009).
Several people and grips are highlighted in the book, including meeting with psychologist Brit Tajett Foxel.
"The moment Marit walked into the room, Britt realized that something was seriously wrong. She saw it in her eyes, there was a heaviness there, a pity. Even when she smiled, and Marit did it so easily and often, according to Britt. "The smile did not reach her eyes. She did not find any meaning, she said. There is no joy," he says in the book.
"It changed both their lives"
Then he met Fred Børre Lundberg.
The first time he saw it was during the Lillehammer Olympics. Then she was just 14 years old and she saw him take the combined gold. Only eleven years old, during the World Cup in Oberstdorf, both were present. Bjørgen as a star on the ski slope, Lundberg working for the tour operator Sponsorlink.
There was a gala dinner in Oberstdorf last night. A little later in the evening he spoke to Lundberg:
"The conversation was easy, at the end also the dance, and when dinner came to an end, they agreed that it was too nice for the evening. She invited him back to the artists' hotel. There they continued the party in a bar from the pool along with several others from the Norwegian delegation. It was all joy. "
But both were in other conditions at home in Norway:
"Even if their lives changed tonight, everything had to be done correctly. They had to go home and clear the way."
He got a clear message from the psychologist.
During the meeting with Foxel, Bjørgen wept. She says the psychologist hit the most painful spots and she didn't need to explain that she was tired.
"Marit has never felt so seen, so understood. Egil (Kristiansen, national team coach), good Egil, with whom he worked so well now, had many good qualities, but talking about the difficult was not his strongest side. It was good. Now he had found Britt.
The message from Bjørgen's psychologist was clear:
"The red light has been on for too long," Britt said. You have to start taking care of yourself. "
Already the following season, the Trøndelag resident again experienced great success on the ski slope. He returned home from the Vancouver Olympics with three gold medals, one silver and one bronze.
In the following seasons, he won a slew of World Cup racing and championship medals. Foxel became an important supporter of Bjørgen until he resigned.
Today he still lives with Lundberg. They live in Holmenkollen in Oslo and have two children: Marius and Ola.

www.aftenposten.no