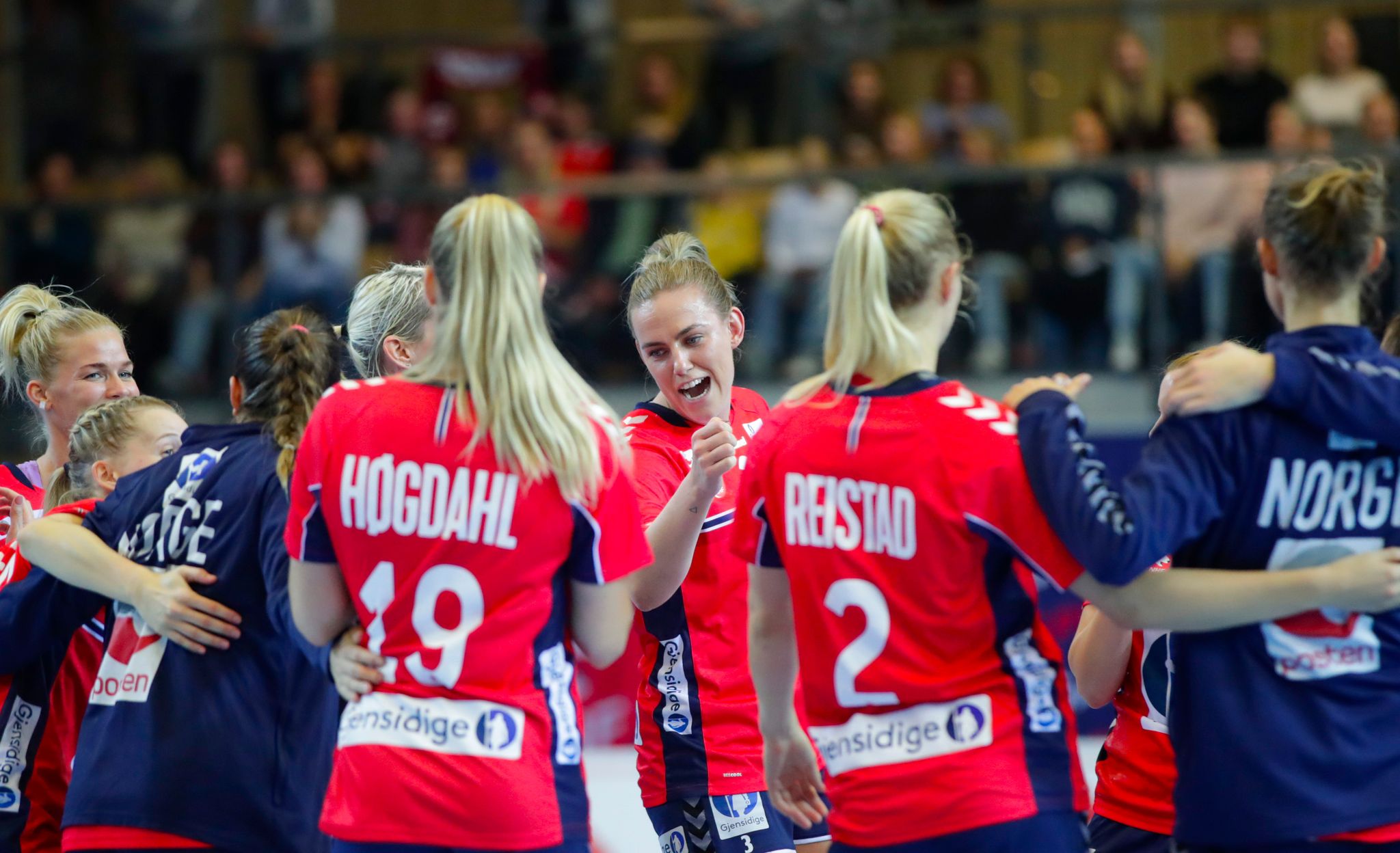 At least five of the women's handball team are infected with corona after last week's international matches against Slovenia. This is confirmed by the doctor of the national team. At least one of the Vipers players is among those infected.
Aftenposten collaborates with VG-sporten. Therefore, as a reader of Aftenposten, you also get articles and services created by VG.
All those infected must now be isolated in relation to the rules of the country they are in. The director of the national team, Thorir Hergeirsson, confirms the case to VG.
– There is nothing to report, but this is a reminder that the covid is not over yet! Hergeirsson writes in a text message.
– It's boring. It is special that Vipers have managed for a year and a half without any infection in a combat context. But now that everyone is vaccinated, it comes suddenly. This indicates that we still need to be very careful, says Vipers coach Ole Gustav Gjekstad, who has infected at least one of his players.
also read
Sure of Løke's return after the pregnancy news: – She is a physical marvel
Hergeirsson also refers to the team's medical device.
– Five of the players and support staff have tested positive. And then we are waiting for answers for a couple who tested positive in a rapid test, but has not yet been confirmed by PCR, says national team doctor Nils Ivar Leraand.
He claims that a Slovenian also tested positive for a crown after Norway and Slovenia met in the last EHF European Championship. Leraand believes the infection likely originated in Norway.
The handball girls met in Oslo on Monday last week before beating Slovenia in Bærum last Thursday. Norway also won the return leg in Ljubljana on Sunday.
– People started getting sick on Saturdays and Sundays, says the doctor.
– This is boring. We have handled more strictly than the regulations in Norway and everyone was fully vaccinated. But it is still difficult, says Lera and who himself was not present in the two games. Norway did not bring a doctor to the first two women's handball matches after the Olympics.
Ole Gustav Gjekstad canceled Tuesday morning training in Kristiansand. The six players of the club in the two international matches were sent to the coronate test.
– We have received confirmation that one of the players has tested positive. We do not know what the result of the other five tests will be, but we fear that at least one more player is infected with corona, he says.
"Fortunately, we were ahead, we did not gather the team and we tested the players of our national team on suspicion," says Gjekstad.
also read
Maren (26) had to go back to handball training after two positive corona tests: – Disgusting
– It is difficult to say where the infection came from, but it is likely that they were not infected on Sunday in Slovenia. The infection likely occurred in Norway, says Gjekstad.
The Vipers are scheduled to face Flint Tønsberg in the elite series on Wednesday and play the Champions League at home at Aquarama on Saturday.
– I hope this will not have any effect on the matches that we will play. But we do not know that, he emphasizes.
Veronica Kristiansen and Silje Solberg were infected with the virus before the European Championship last season. The two clashed and ultimately played a key role when Norway won the European Championship gold in Denmark.

www.aftenposten.no