DRAMMEN (VG) Norway U21 is pursuing its first championship appearance in eight years. But in the previous match, against their biggest forward competitor, Croatia, they conceded three setbacks, all from set pieces.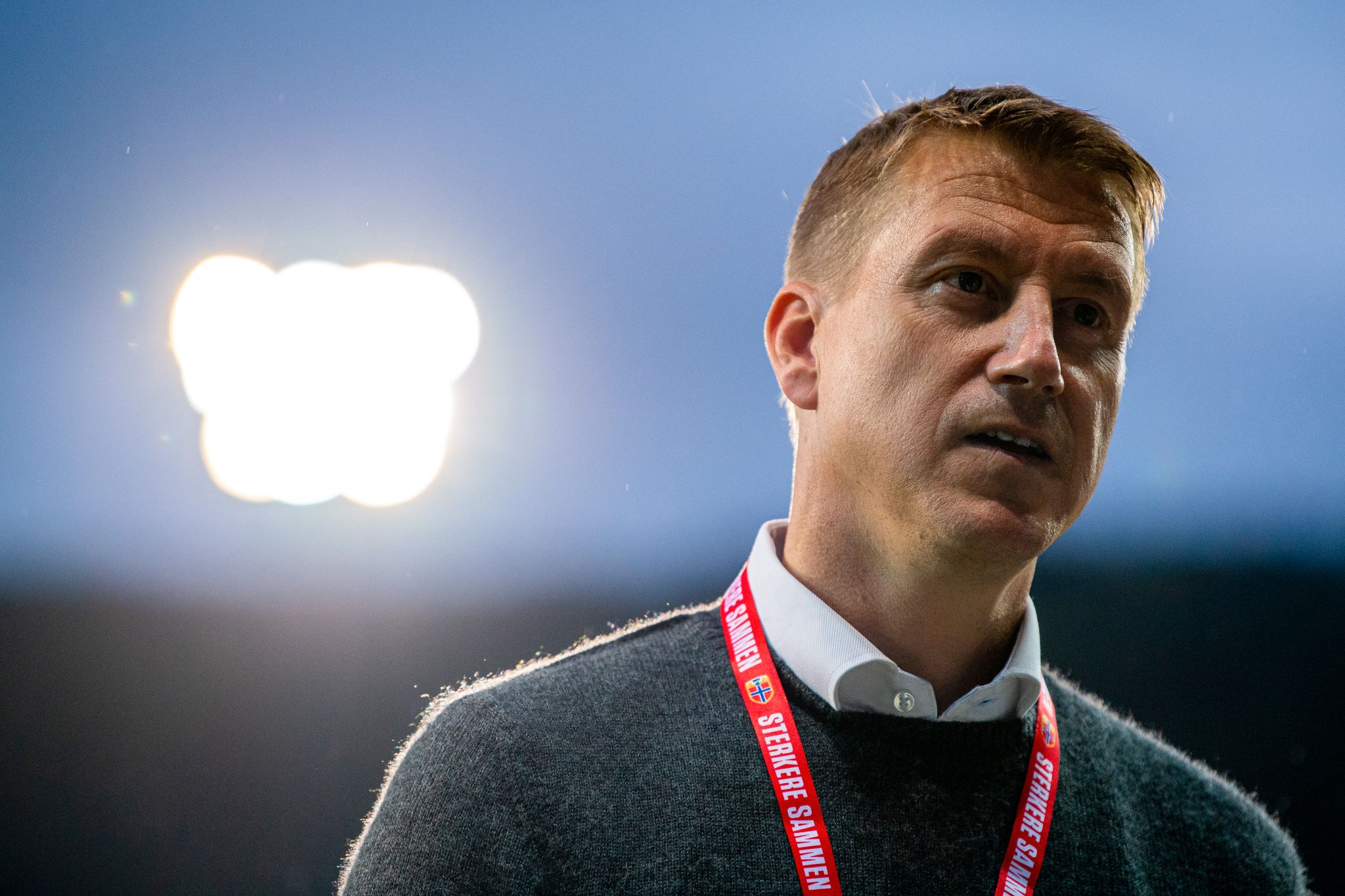 Aftenposten collaborates with VG-sporten. Therefore, as a reader of Aftenposten, you also get articles and services created by VG.
Thus, the Norwegian under-21 boys lost 3-2 in the potentially decisive game in Croatia that was broadcast on VG + Sport. That Norway conceded all three set pieces in such an important match did not go unnoticed in the VG study:
– Absolutely tragic that you get to your best player this way. This cannot be done at this level and it is actually costing Norway points this match. It's provocative to watch, said soccer expert Joacim Jonsson and was supported by former national team player Kjetil Rekdal:
– It's too easy. If there's one thing you need to keep up with, it's a dead ball. Norway loses the match because they cannot defend themselves on set pieces, the current HamKam coach said of the 2-0 win over Croatia.
See the full analysis by former national team player Kjetil Rekdal and soccer expert Joacim Jonsson below:
U21 coach Leif Gunnar Smerud does not want to paint the situation black when he faces VG the day before VG + Sport transmission Qualifier for the European Championship against Estonia on Tuesday night:
– In fact, we have a very good set pieces team with great players and good set pieces. So it's a bit surprising to us that we have a negative set piece stat, Smerud thinks.
– Must intensify
The criticisms from Jonsson and Rekdal are apparently not very surprising to the guys at U21. They are also self-critical after the 3-2 defeat in the Croatian city of Varaždin.
– Destroy the fight for us. Scoring two goals away from home should be enough to get at least one point, U21 captain Erik Botheim tells VG.
Norway's loss to Croatia means they have fallen behind in terms of the group's top position. Therefore, a win over Estonia is needed on Tuesday night in the match broadcast on VG + Sport that can be seen she.
Both midfielder Henrik Heggheim and coach Smerud are surprised that they concede all three set pieces in the Croatia match:
– It was surprising and very bitter of course. We looked very solid on set pieces against a very good Austrian set-piece team in the first qualifying match, and we also looked very solid against Estonia after the match, Coach Smerud recalls previous matches in the European Championship qualifiers .
– In fact, we had prepared well, says Heggheim and explains:
– We saw a lot on video about our own defensive plays and the opponent's offenses, but obviously we weren't ready when the game started.
While the national team A brought in dead ball expert Before the meetings with Turkey and Montenegro, and got all the credit with a set piece score in each of the games, the U21 team has other plans on how to do better on set pieces than in the Croatia game. :
– Of course, we have gone through the goals and we have converted all the stones that we could, says Smerud before his midfielder Heggheim responds more specifically:
– We've seen it a bit on video now in hindsight. It doesn't seem like we're fully on when the dead ball is hit, we're a little out of place and have to be harder on dialing when we first score.
SEE LIVE on VG + SPORT TUESDAY:
18.00: Norway – Estonia, qualification for the U21 European Championship – transmission begins 17.30 with experts Kjetil Rekdal and Joacim Jonsson in the studio directly from Marienlyst
VG + Sport broadcasts the next qualifying round for the European Championship when Norway take on Finland (home, November 12) and Azerbaijan (away, November 16). See everything that is airing on VG + Sport in the future here!

www.aftenposten.no